An Office That Is More Than Just a Workplace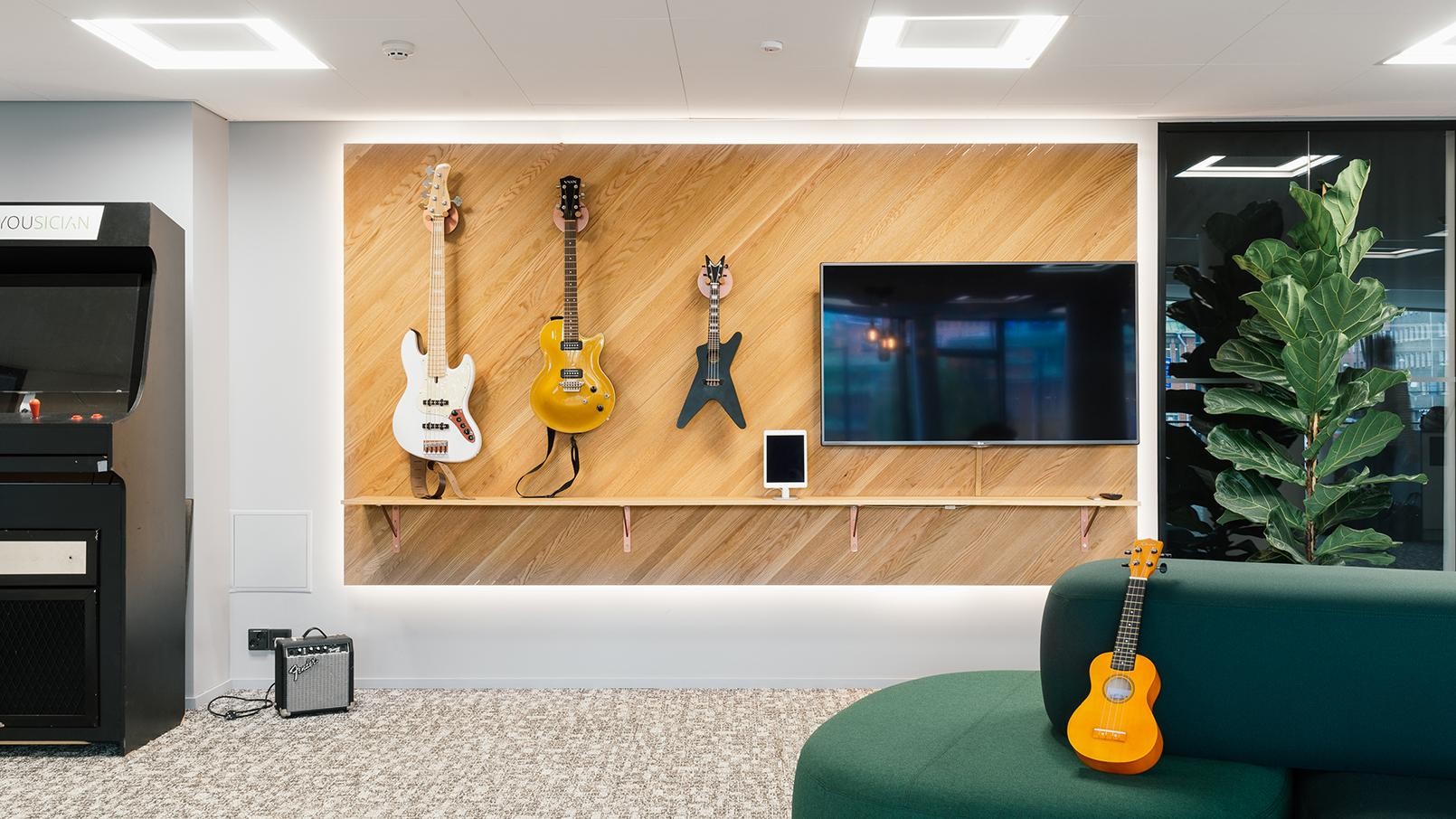 Starting Point
Yousician is a company specialising in digital music learning services. Rune & Berg designed the new business premises for their fast growing work community in Helsinki.
Operating on the creative field, work environment is much more than just a place for work for Yousician. In a growing work community, team spirit is to be maintained while creating a distinctive, unique and employee-oriented corporate culture.
Yousician invests in user experience in everything they do and employee experience was therefore brought to the centre of attention when designing the new office environment. the project was based on understanding and listening to the employees as well as letting them participate and be present in the design process.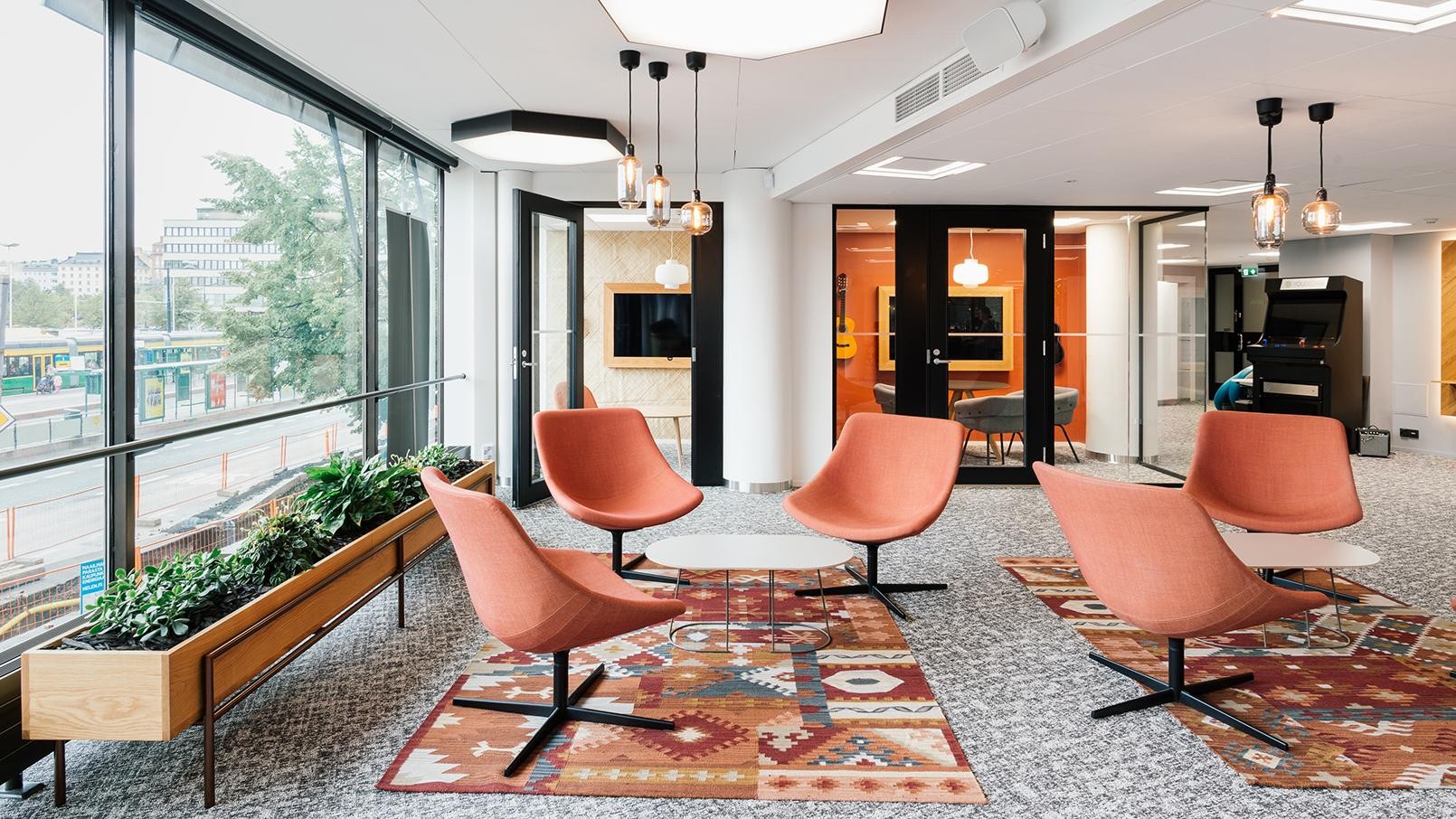 We Delivered
In addition to the spatial planning, the project also focused on developing the working culture in the new premises. In the beginning of the project, Rune & Berg arranged three workshops for both managers and employees, working together on how to better implement the company values in the work community and make Yousician an inspiring and supporting workplace for all.
The results of the workshops formed the base for the spatial planning. The new premises were to support new practices and create facilities for a positive working atmosphere, both operationally and visually.
Ease of communication between different teams was considered very important by the client. Hence, the office area was planned with an open layout with a suitable amount of smaller co-working and negotiation spaces.
Different kind of instruments that are featured in all spaces of the premises, give a personal touch to the office. They reflect Yousician's creativity and passion for its industry.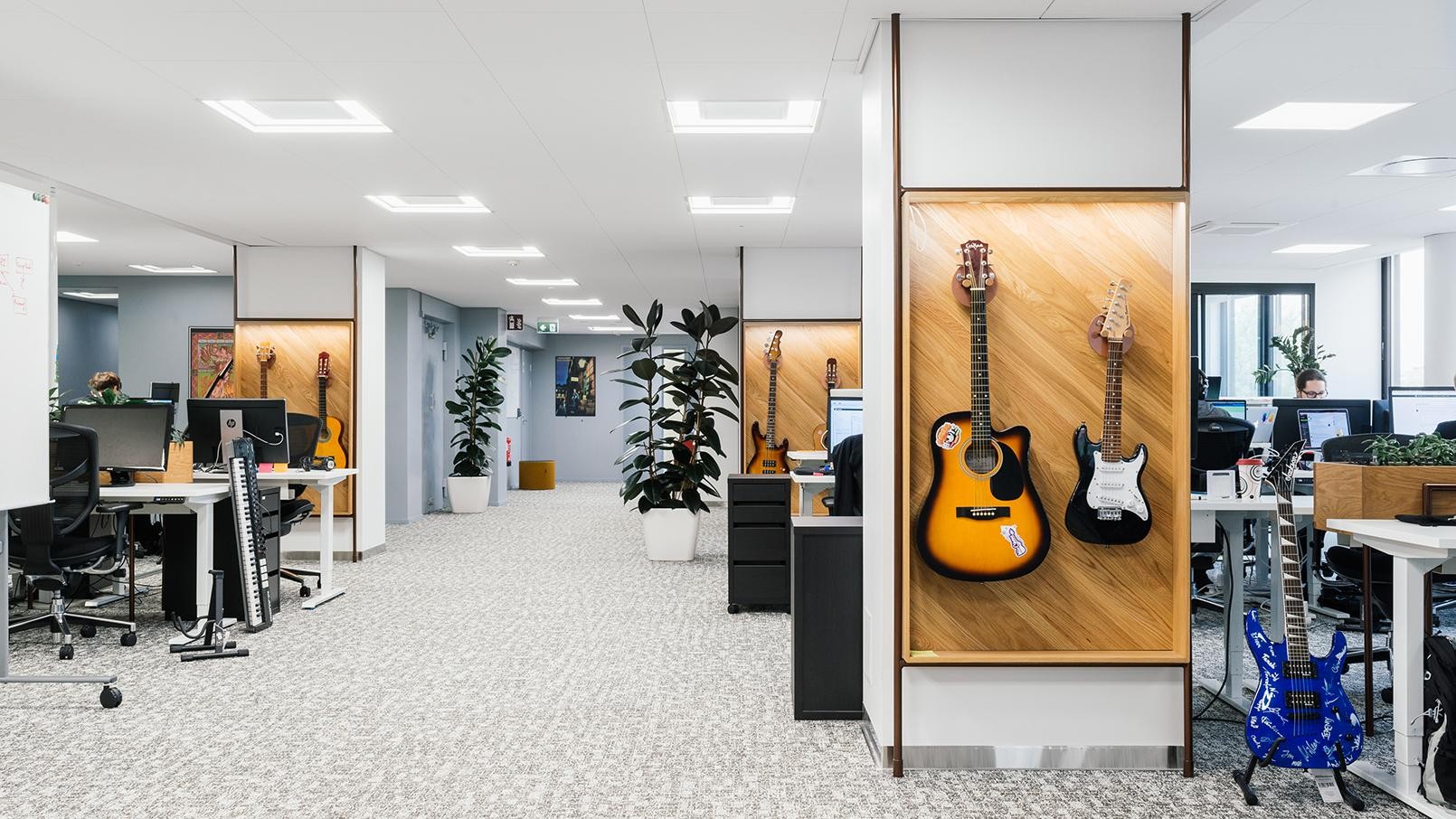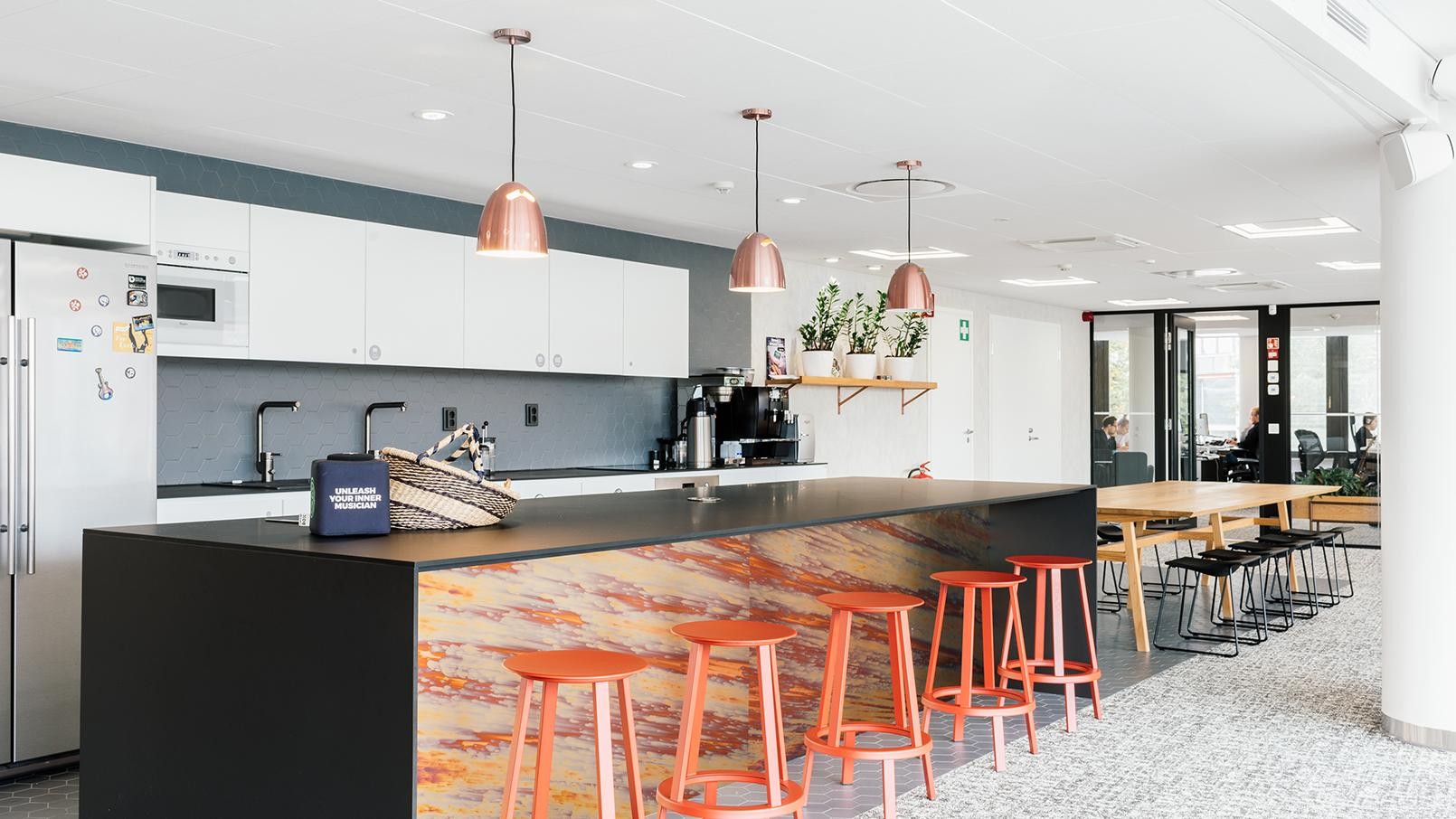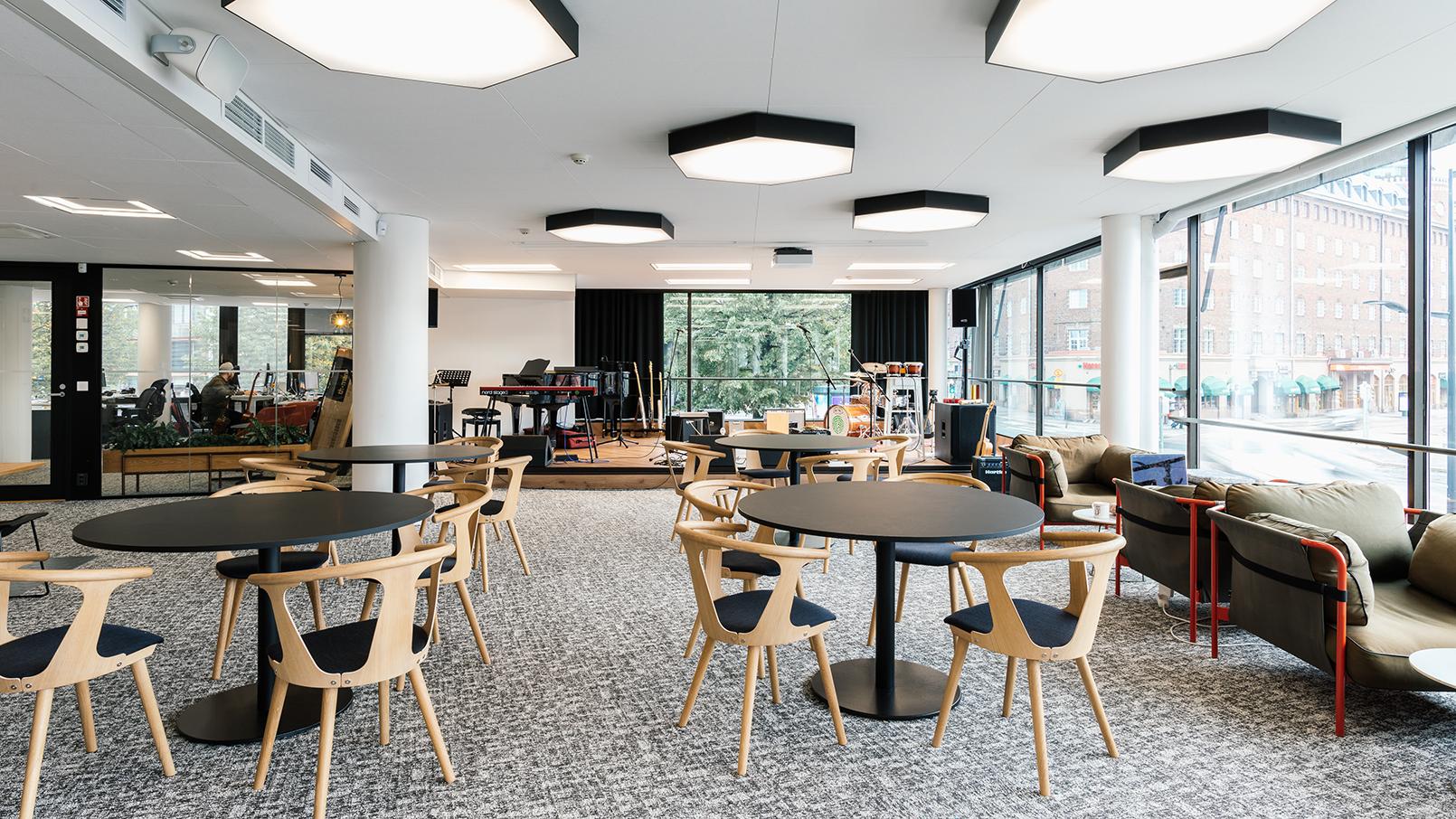 Final outcome
Yousician's new premises are focused on employee satisfaction which can also be seen in the improved customer experience. Happy employee – happy client.
Music can be heard and seen in the whole office area. It's a source of inspiration. The new premises embody what Yousician is: a unique workplace where appreciation for music is a way of life.