Starting point
When Herttoniemi Library moved to new premises in the Shopping Center Hertsi, the goal was to combie the library and a youth space into a new service facility. The merging of the two aimed to create new spatial opportunities for cultural services to be used by different organizations. We set out to change the perception of what is a library. We wanted to create a space specifically for the people of Herttoniemi that would support the local culture in Eastern Helsinki.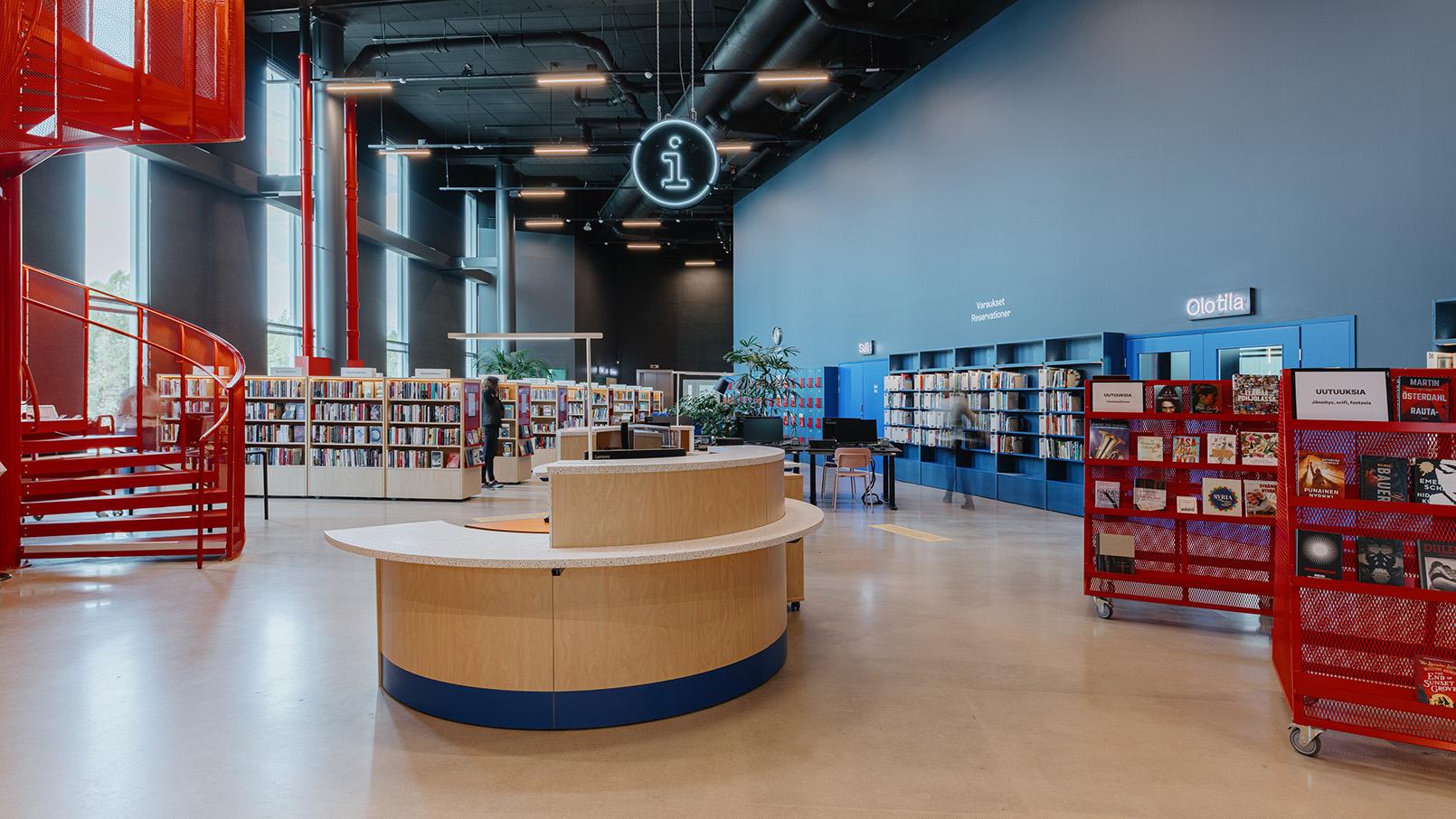 We delivered
The design process began with an extensive phase of gathering understanding, including background research and service design workshops. It was vital to involve the users for the upcoming facilities: the staff, customers of different ages and the young people spending time in the youth facilities.
In this phase we strived to gain the widest possible understanding of the needs of the space and the diverse users. We outlined different user paths, how the circulation works in the space and where the different spaces should be located. Participants in the workshops could vote on the uses of the spaces and answer surveys. They created moodboards that encouraged to design a strong visual look and feel and atmosphere. We also visited newly completed libraries across the city to get familiar with solutions that work.
The design was inspired by books and how the stories and feelings in the books could be reflected in the space.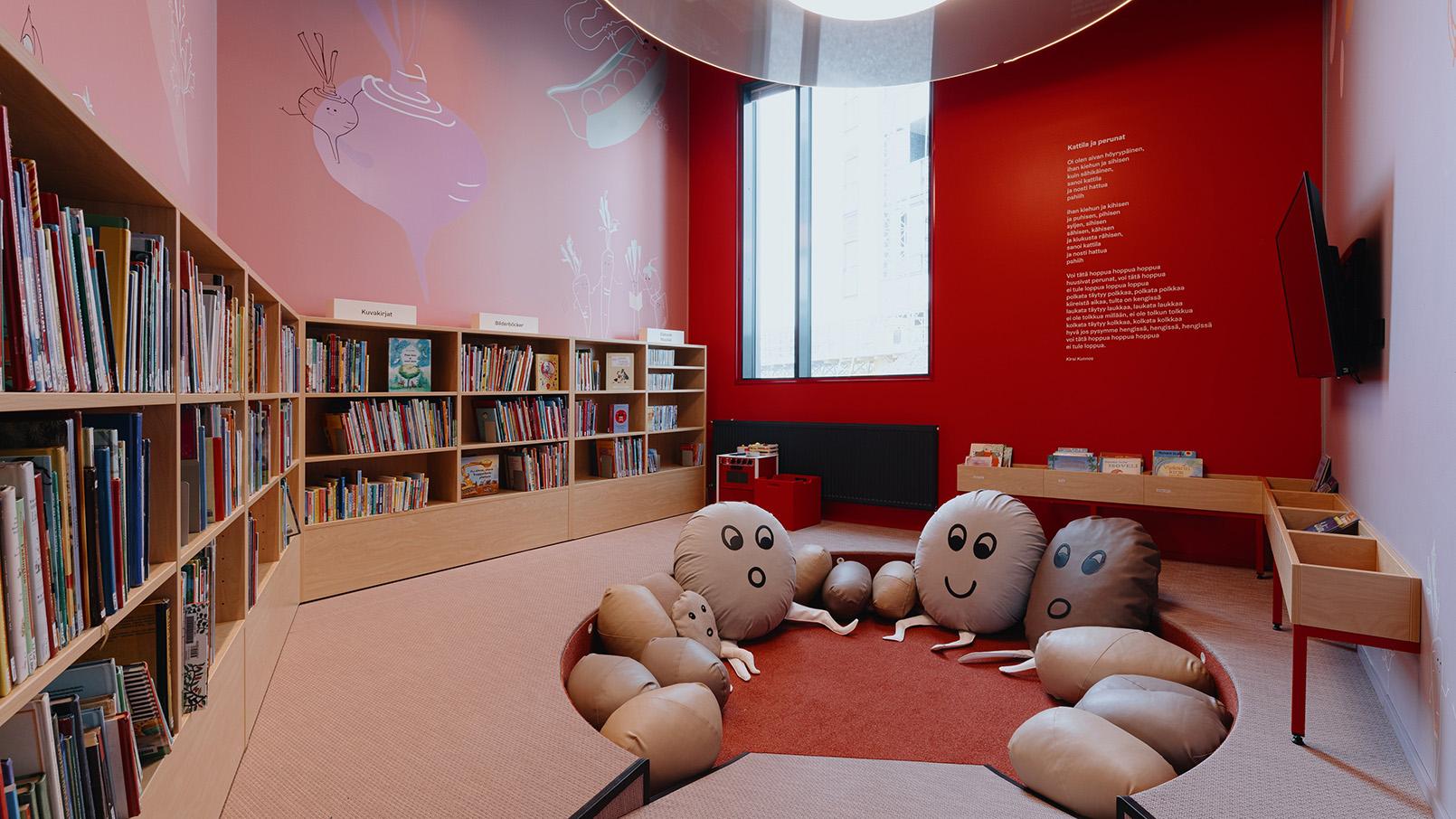 Final outcome
The courage to use colour and a bold style created the framework for the project. We developed the ideas towards the imagination of books and wanted to evoke feelings in the users through spatial experiences. The workshop participants wanted to bring out art in their moodboards and it was incorporated into the library in many different levels. The youth's living room feature some of their own art and residents can arrange exhibitions in the library hall. The Kunkku statue from the old library was relocated to watch over the new space and the walls of the large library hall are decorated with works by Lasse Juutti from the HAM Art Museum.
Traditional library services are offered by encouraging self-service, and there are quiet spaces for working and the Fairytale Cauldron for children. The youth spaces include a common hangout area, a shared kitchen and entertainment and sports facilities. The library forms a lively experience in which the users' daydreams of a colourful and bold space are brought to life. In addition to the public spaces, the facilities include a music studio as well as office and breakout areas for the staff.