Office Where Kitchen Is for Working and Café Is For Meetings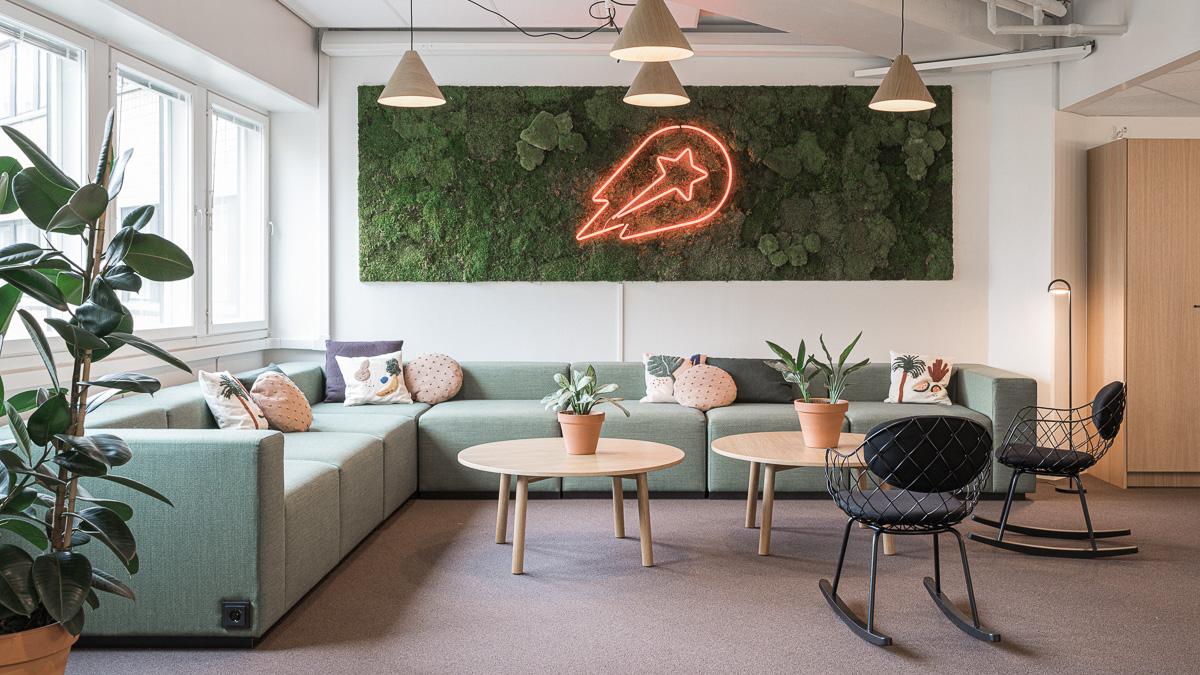 Starting Point
The project began when Pizza Online and Foodora decided to move under one roof. The goal was to create an inspiring office that supports both versatile working and building a new community.
We Delivered
The process was started with a service design phase, during which employees were actively involved in designing the new working environment. Collaborative design, which included team interviews and workshops, ensured that both companies moving in, had their voices heard to make the new space to look like the new community working in it. 
The young growth company was designed a comfortable space promoting interaction without forgetting specific needs of certain roles and workings methods. Focus and interaction are balanced: silent work and sparring others both have spaces dedicated to them.
The kitchen and the surrounding lounge area are the heart of the office. They are used for cooking and preparing lunch, winding down, working and meeting others.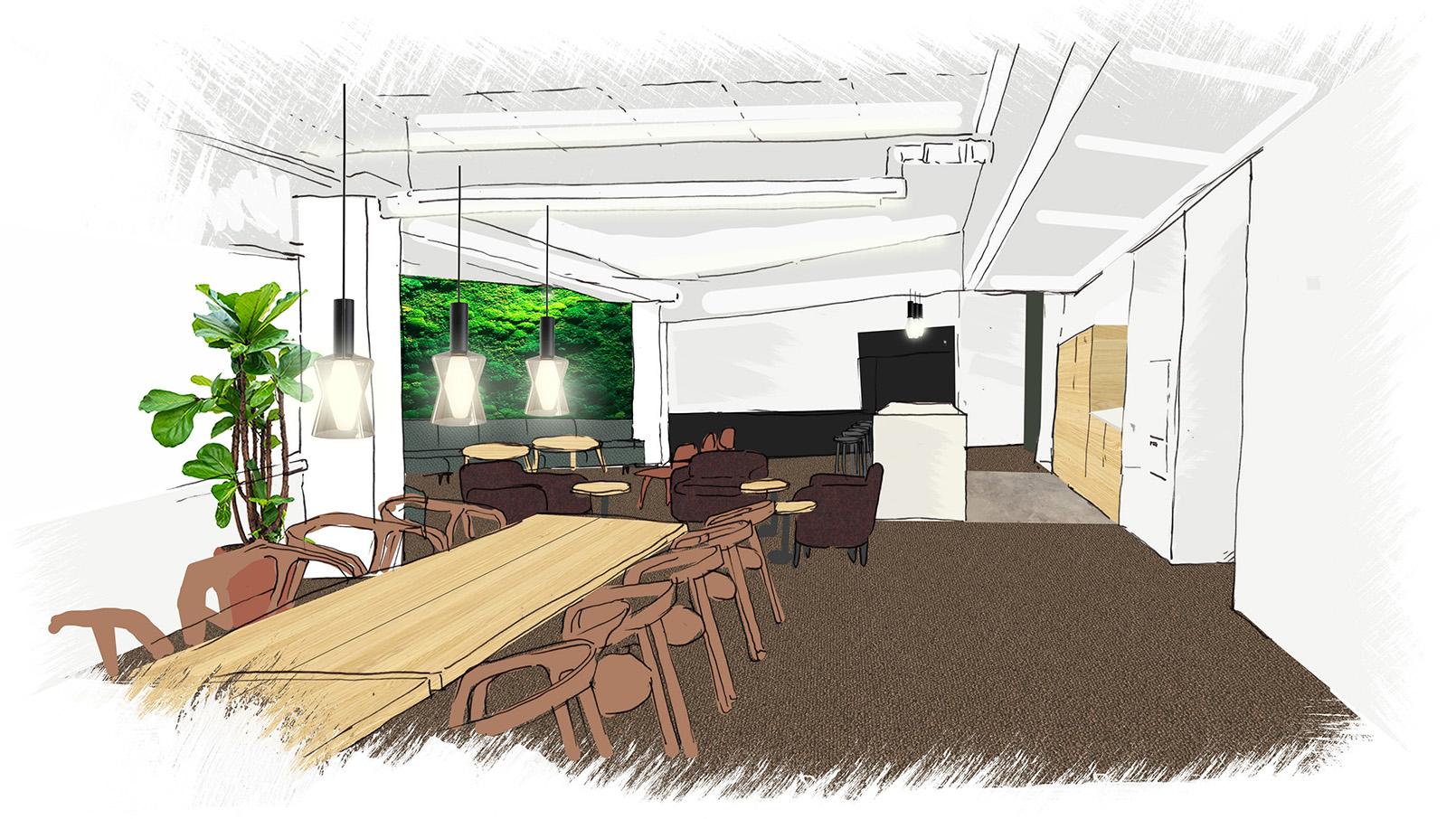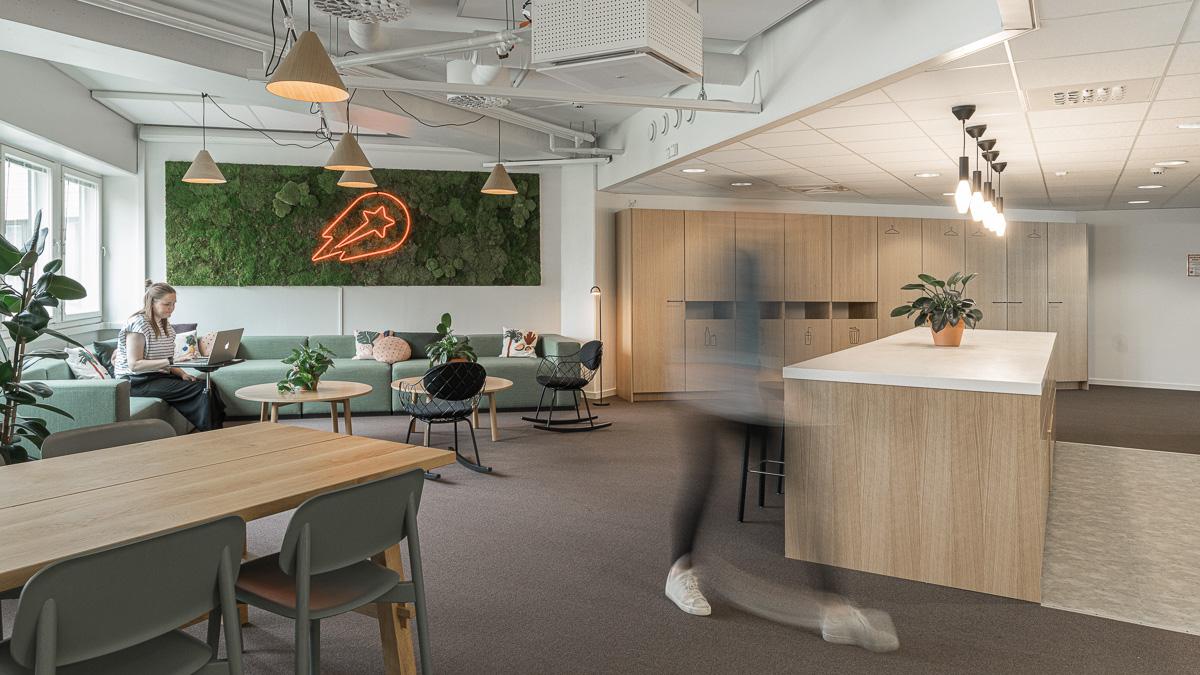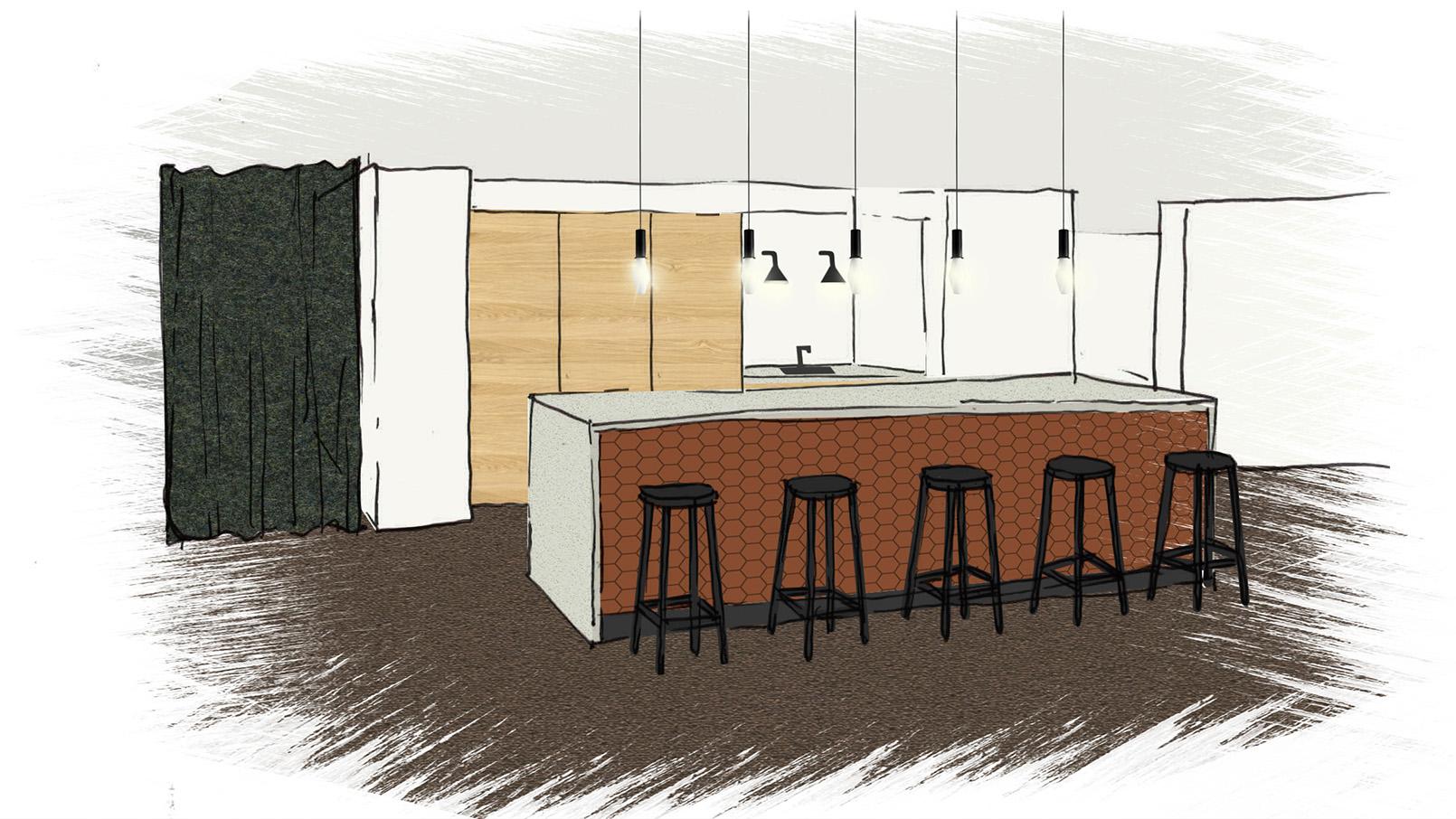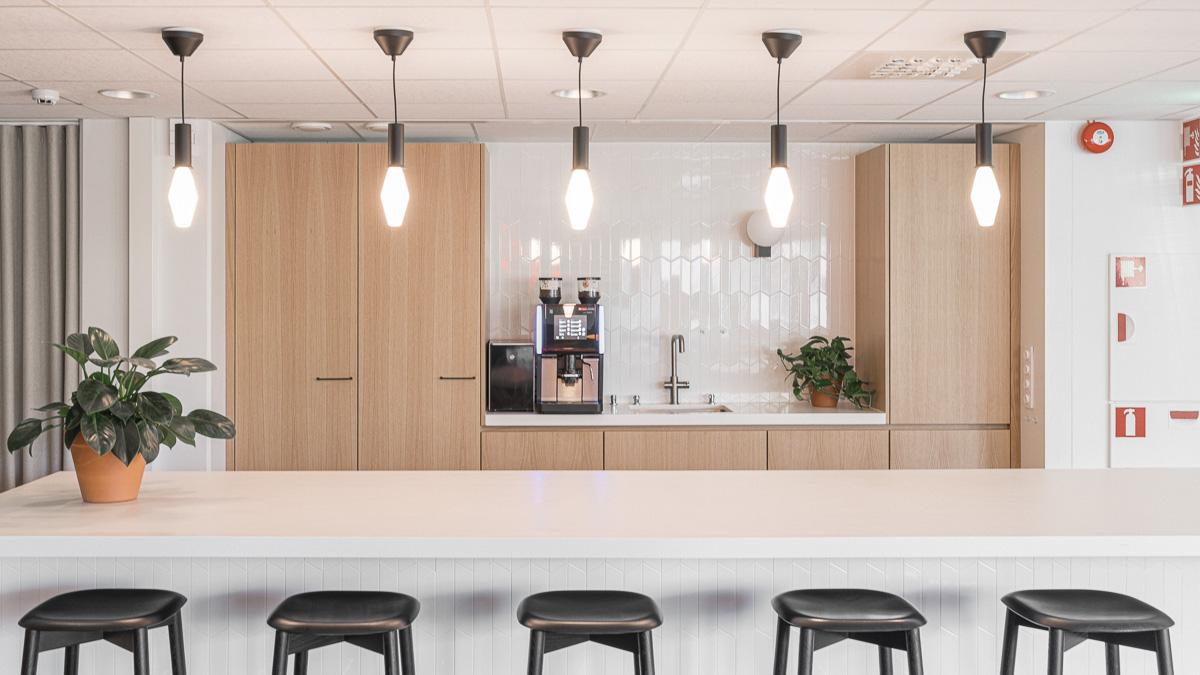 Laid-back atmosphere and humour could be seen in the negotiation rooms. Each room was designed after a specific restaurant theme that was used in its interior, decals and name.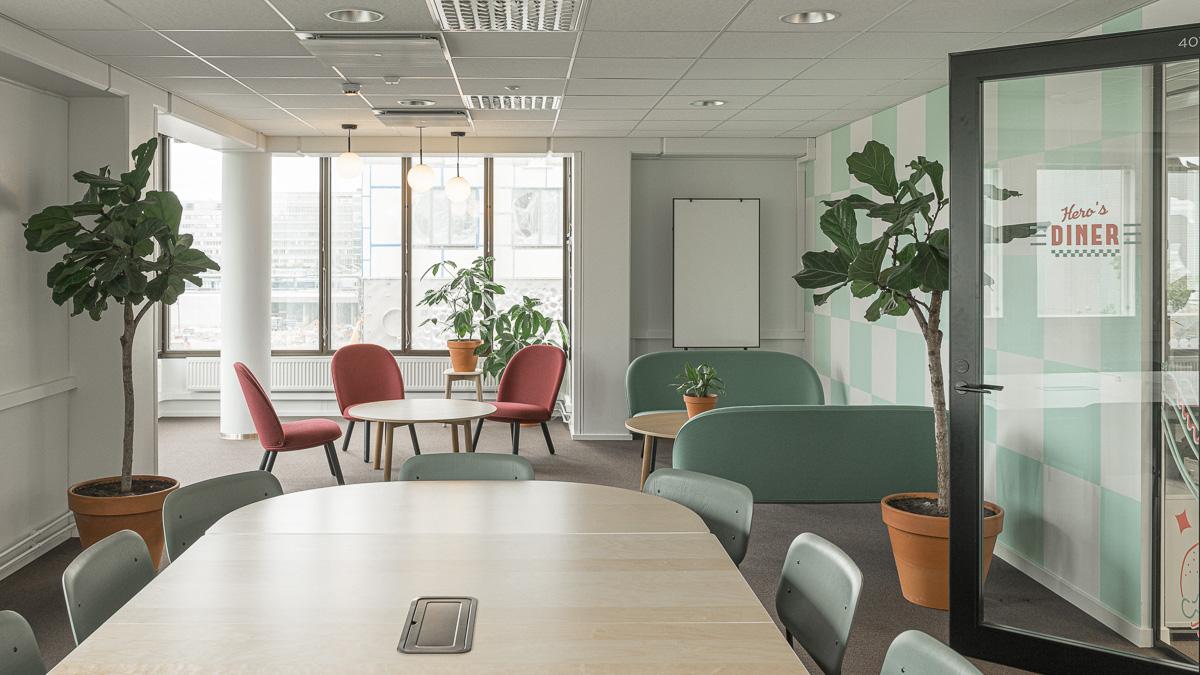 Final Outcome: Inspiring Working Environment Motivates And Brings People Together
Delivery Hero now has spaces supporting its versatile working methods and community building. The co-created space encourages people to work and spend time together and therefore has a positive effect on bringing people together and promoting communal spirit.