Versowood's Work Safety Campaign Reminds That Safety Doesn't Happen by Accident
Starting Point
Versowood is the largest privately owned sawn timber producer and processor in Finland. The company operates in 12 different locations in Finland and has a target of zero occupational accidents. In 2018, Versowood's level of occupational safety was generally good, but there was still work to be done to reach zero injuries. The company believes that every work injury has a cause that could be prevented. Often, however, the reasons are very mundane and therefore seem harmless. The most common injuries at the sawmill are accidents caused by disorder and indifference: people forget to hold on to the railing when taking the stairs or tools are left lying around causing people to trip over them.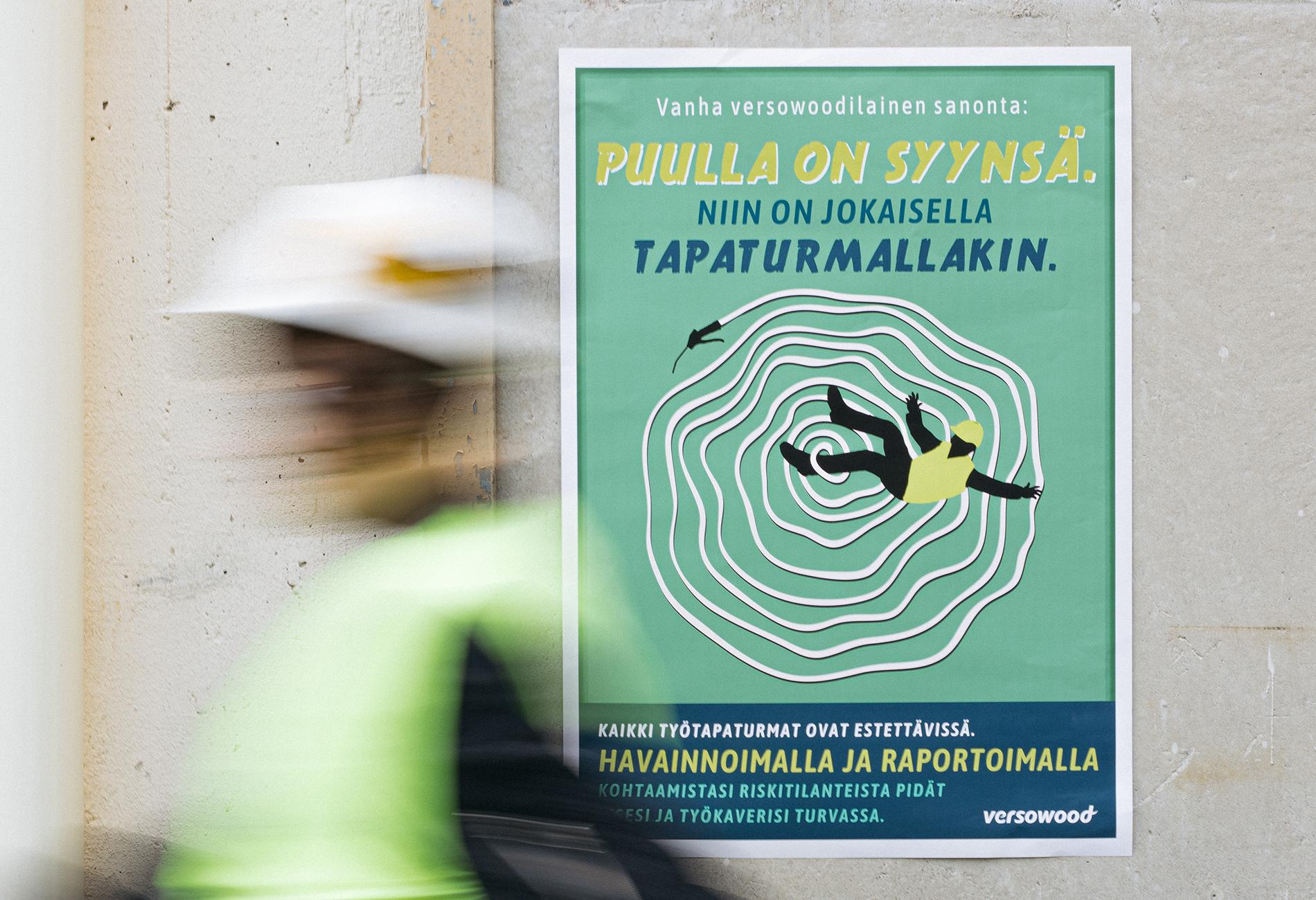 We Delivered
Rune & Berg created a visual occupational safety campaign that shows the everyday situations in a new light. In order to credibly target the campaign to genuine problems, planning began with observation and interviews. In addition to following the daily life of the sawmill and interviewing employees, we went through nearly 1,400 near miss reports describing the risk situations at the sawmill and their causes.
Safety is about attitude, not about individual acts. The aim of the campaign was not only to effectively highlight certain risk situations, but also to integrate safety thinking more closely into the work culture. We wanted to create an atmosphere where asking in doubt, advising a friend and pointing out possible omissions are self-evident.
The visual style of the campaign was inspired by old educational posters. Serious topics were presented through retro-style illustrations and witty, direct language. Emphasizing nostalgia made the campaign humorous and recognisable: the visual style worked well together with the history of sawmill industry and the anti-proverbs aptly described real situations at Versowood.
The campaign was taken to where injuries happen: fire safety was spoken at tobacco sheds, safety equipment at the entrance into production facilities, walking safety by the stairs. The same messages were repeated in digital medias too. During the campaign, other materials relating to safety, such as emergency plans and visitor safety instructions, were modified to fit the campaign's look. Thus, Versowood was created a unified visual style and a language that attracts attention to safety without preaching.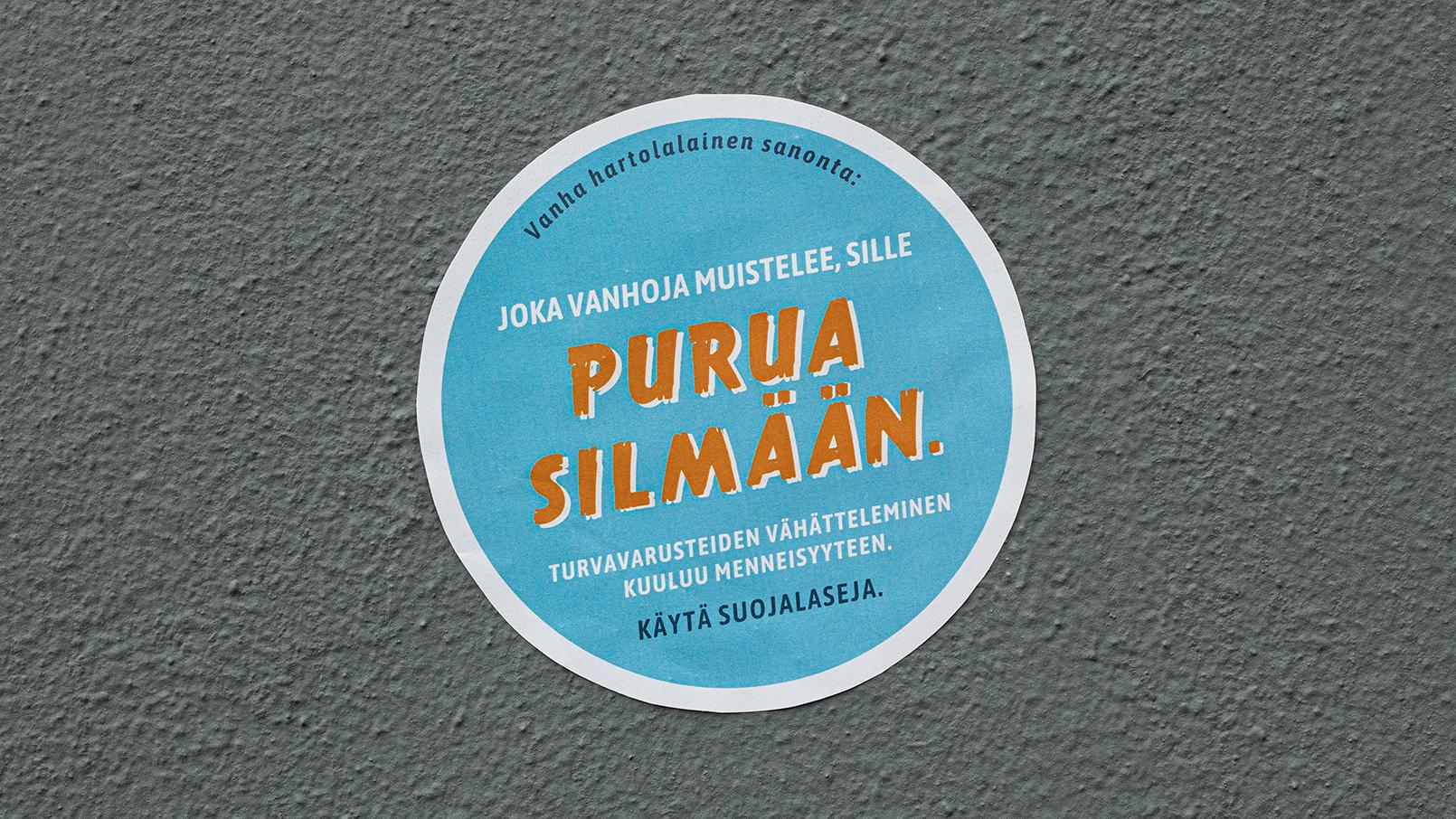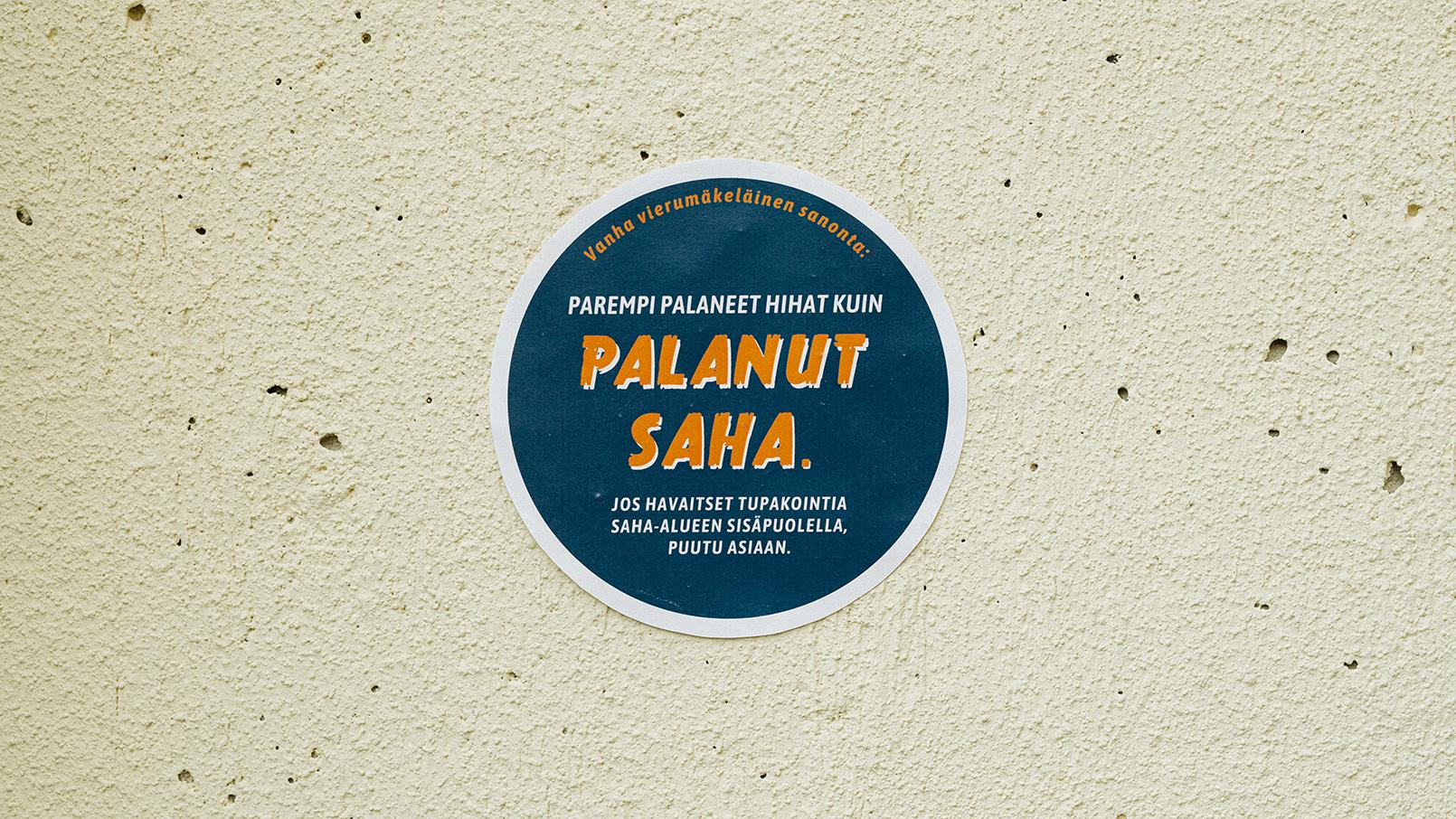 Final Outcome: The Convincing, Yet Humorous Campaign Reached Its Audience
The recognizable and cheerful campaign attracted attention as desired and resonated with the sawmill staff. The campaign was co-created with the personnel and it didn't seem patronizing or repetitive to the staff. After the first releases, the campaign was expanded to new topics such as bullying at work. The nostalgic look will stand the test of time and the witty humour disguised as folk wisdom will never expire.