Helsinki Office of the International Software Company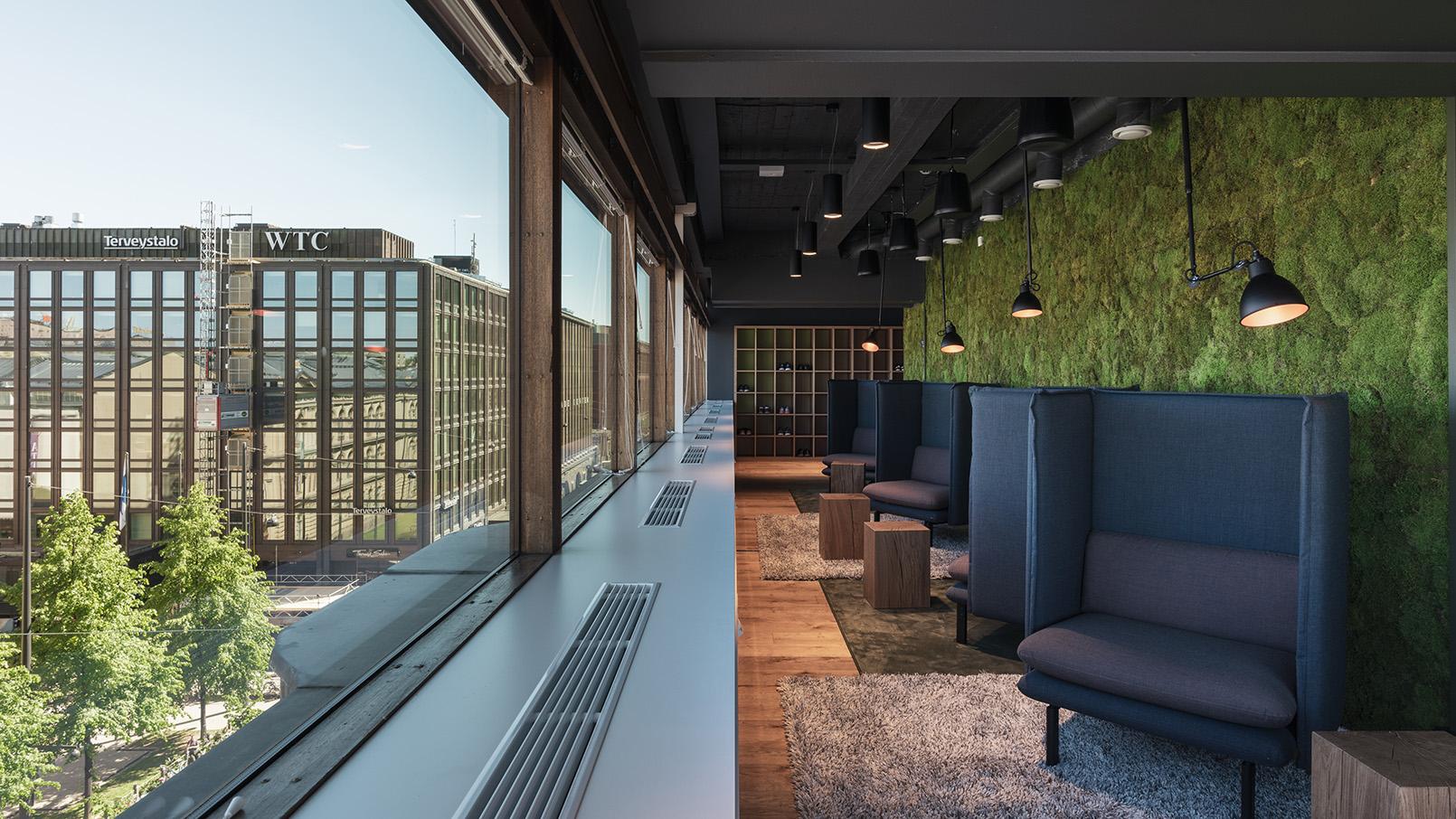 Starting Point
Unity Technologies Finland is a part of Unity, an international game technology company. The rapidly grown Helsinki office needed spaces that would match the company's current size, support different functions and reflect the brand's identity. The project that originally was meant to be a light facelift, became a complete refurbishment and extension of the premises.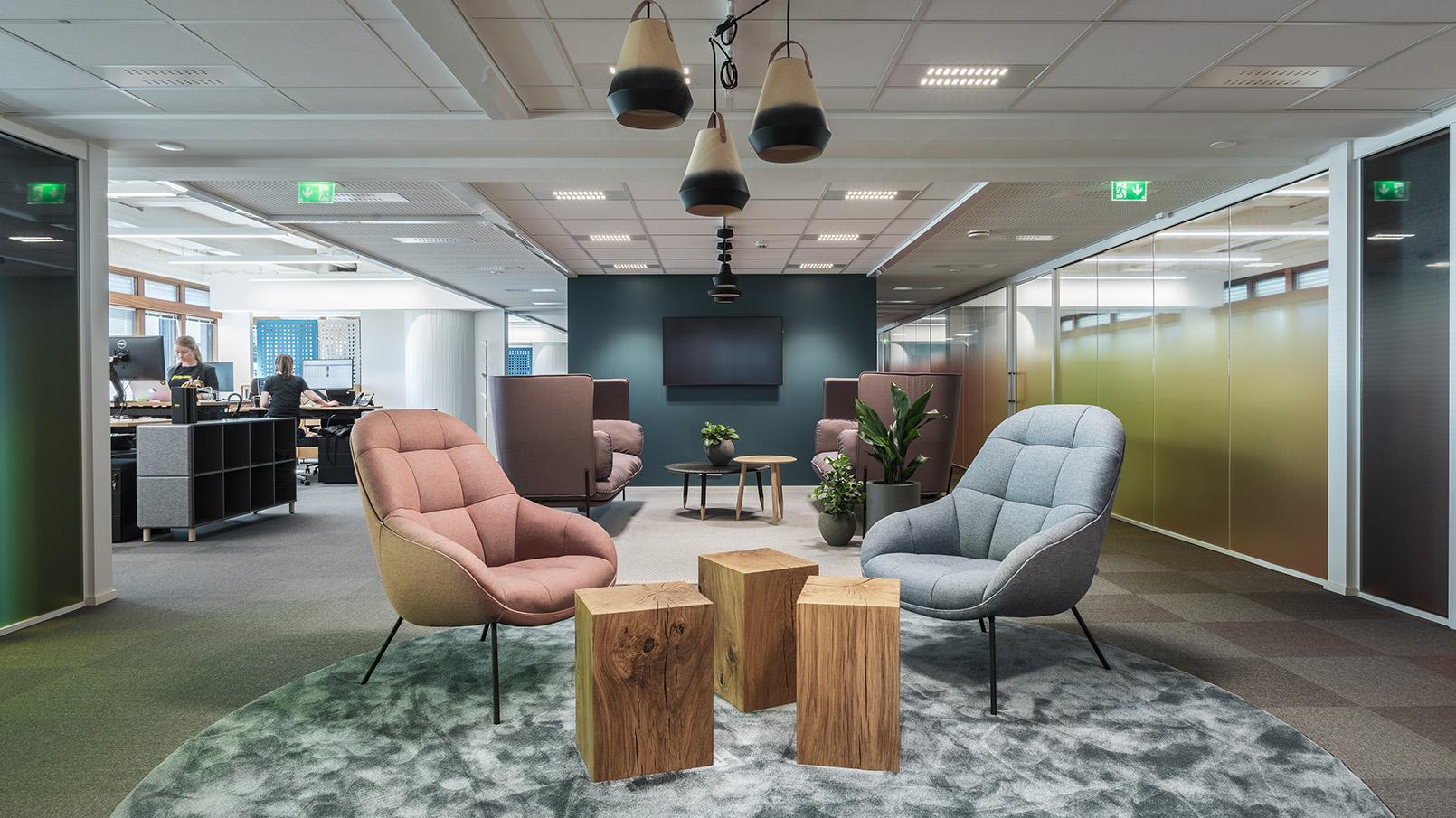 We Delivered
Keywords guiding the design process were comfort, quality and versatility. The premises were designed in cooperation with Unity's global partner, Rapt Studio from the USA. The Helsinki office was to have its own character that reflects the local work community in addition to the international brand.
The work environment was designed not only to be relaxed, but also lush and calm. Those seeking a break or silence can relax in the landscape lounge lined with moss walls, in the reading nook below the stairs or even in the sauna. 
The facilities are both representative and fun: the conference room table also serves as a pool table and the kitchen becomes a bar if needed. Common lounges can be used for playing games or watching movies.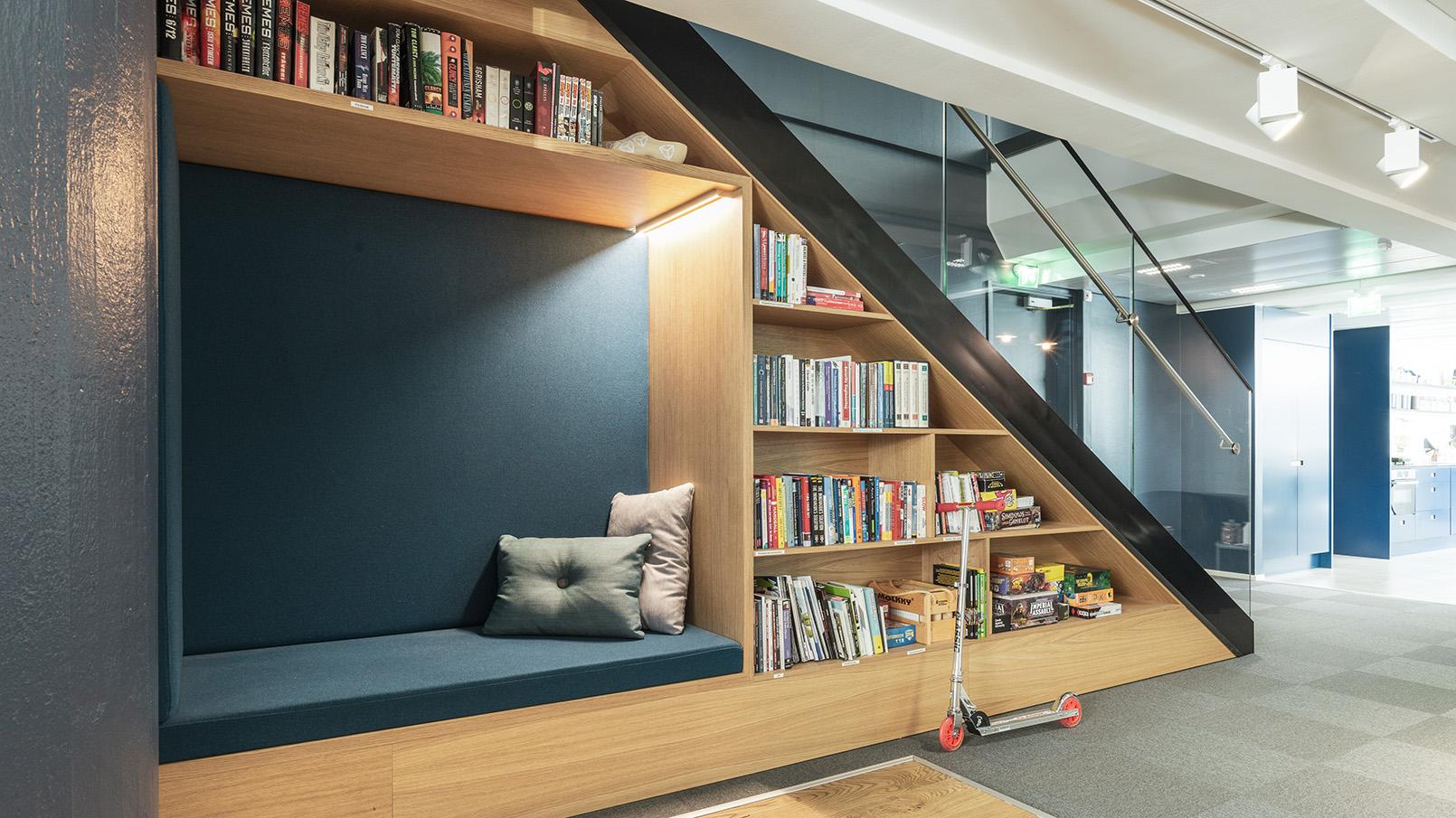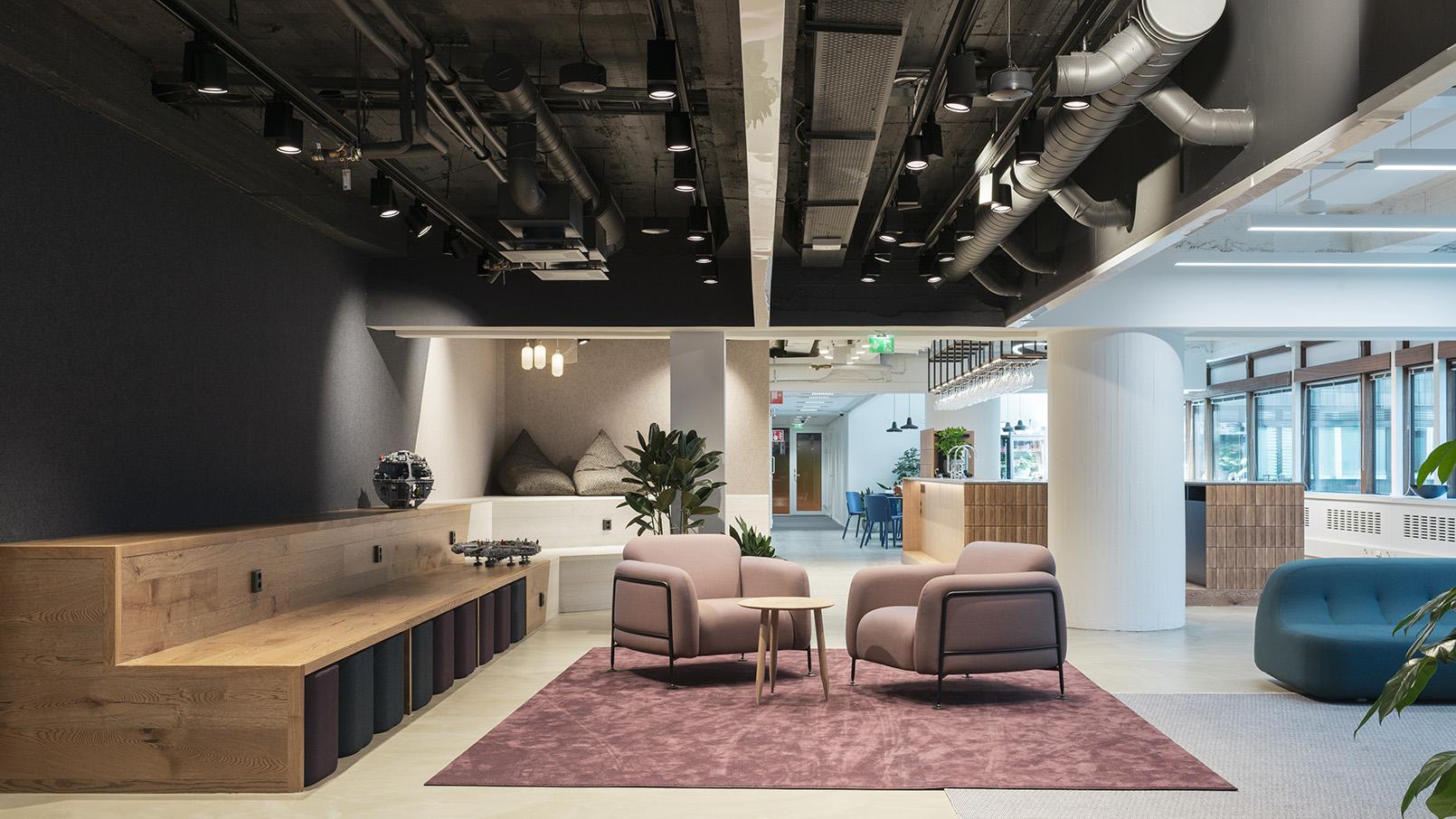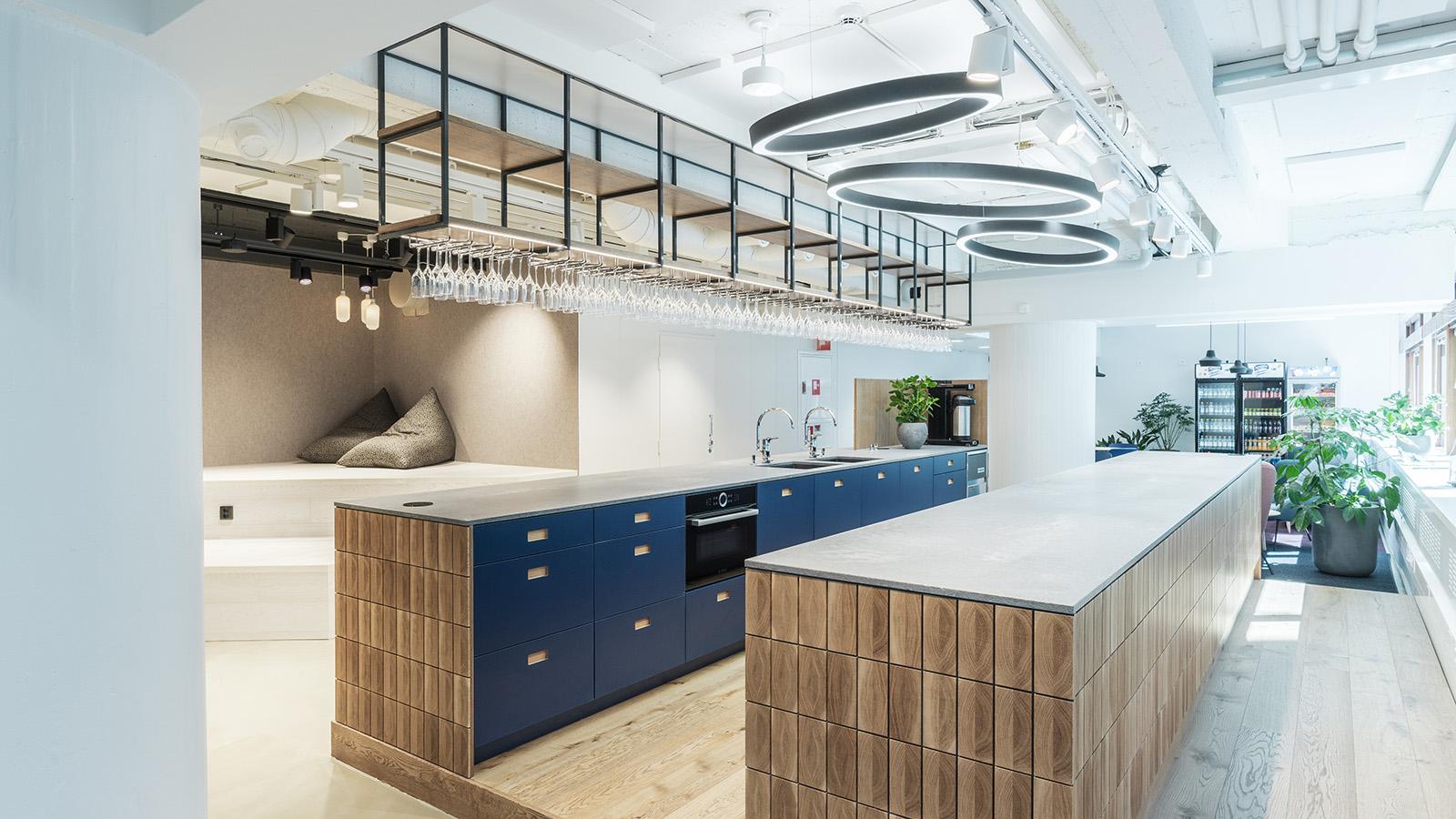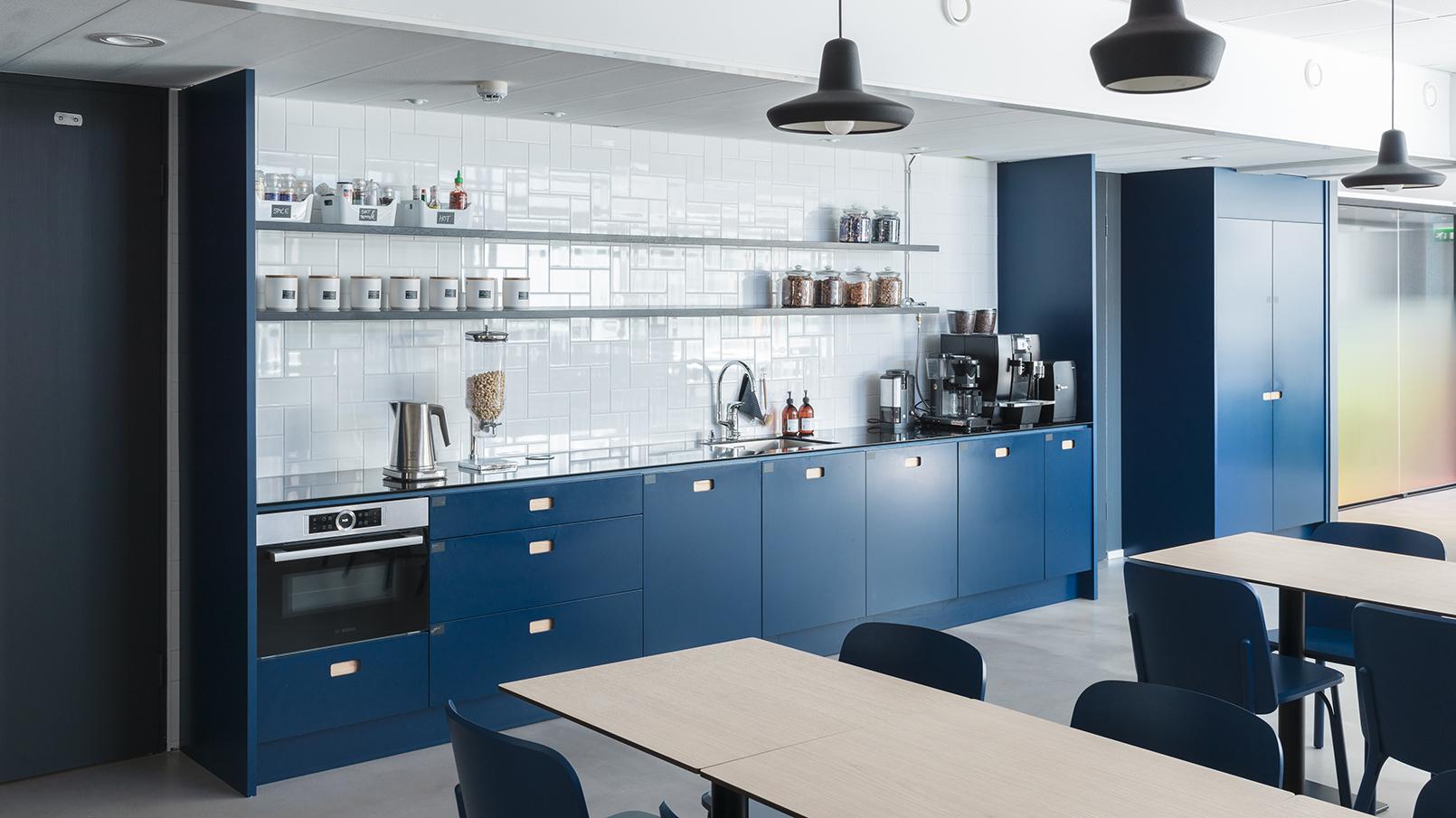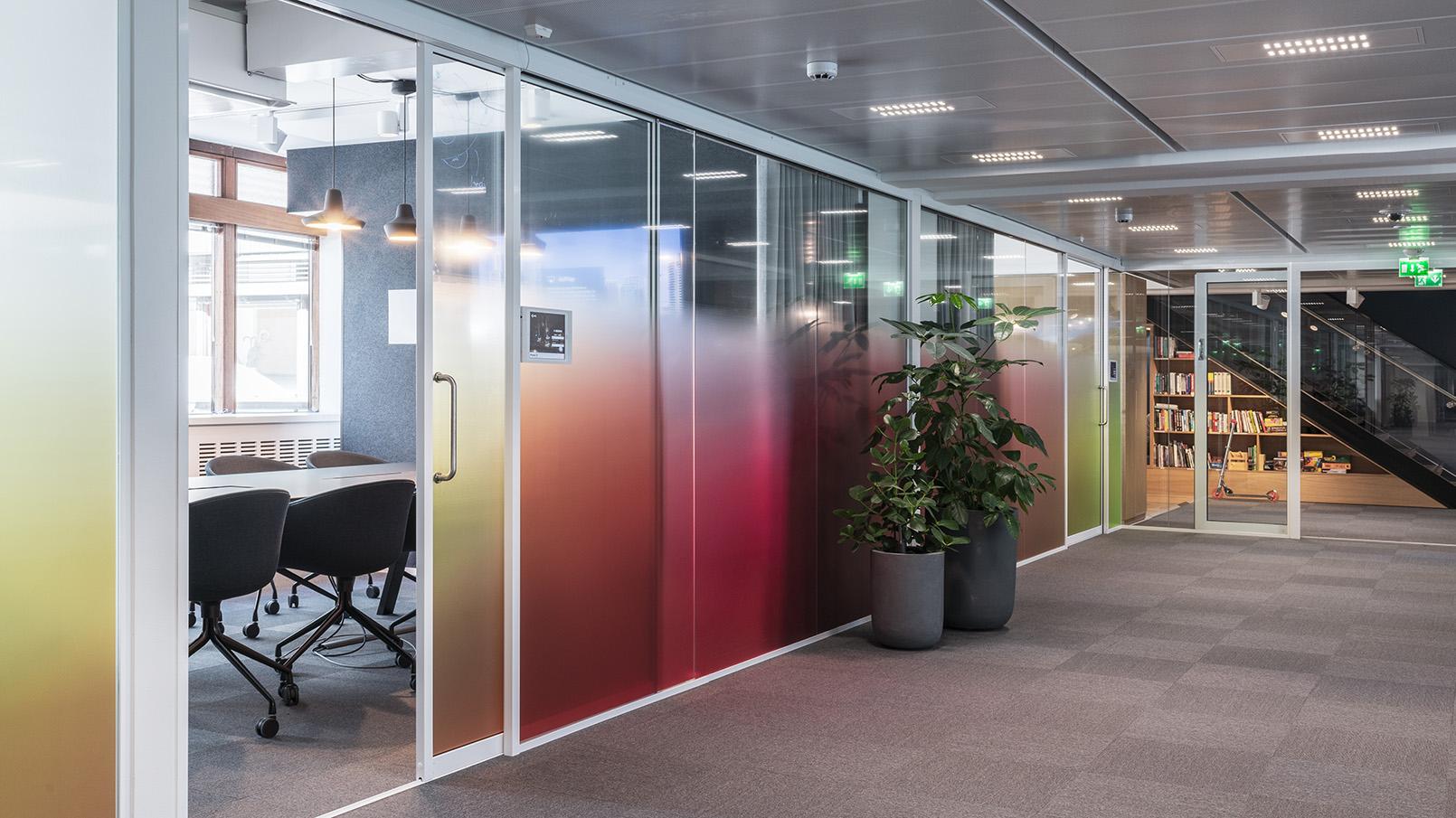 Final Outcome: Work Environment That Provides Extra Power to the Game Engine Developer
The redesigned premises reflect Unity's corporate culture: a communal workplace that's proud and interested in its employees. The versatile work environment enables relaxing at work and improves employee satisfaction. Special thanks was given to the fact that the office was designed to look and feel like the Helsinki community.