Food Court as an Attractive Oasis in a Business Park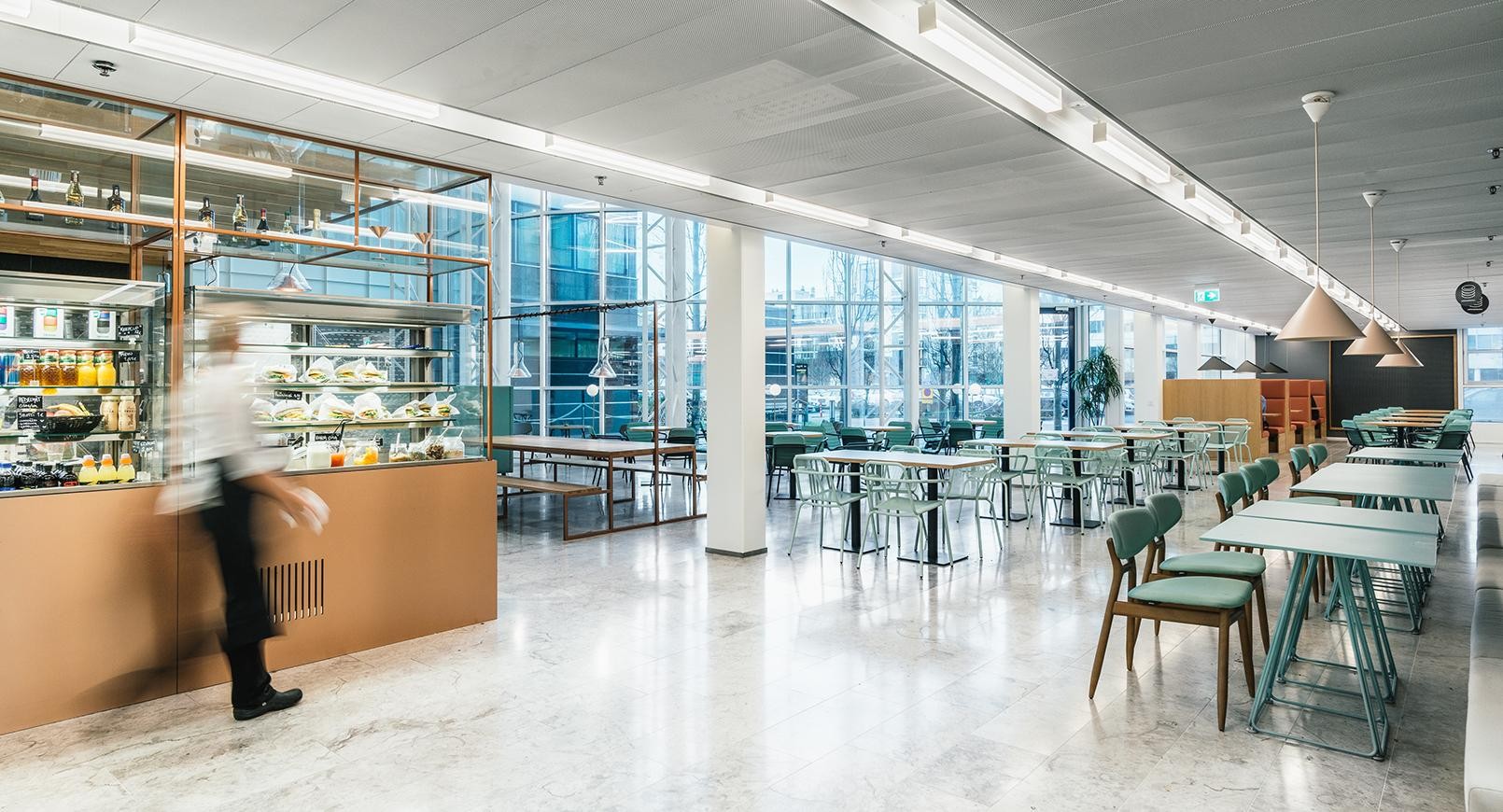 Starting Point
Spektri is a modern business park and home to approximately 80 companies in Pohjois-Tapiola, Helsinki. The centremost office building, Trio, was designed with a versatile restaurant and cafeteria world, consisting of restaurant Kirjo and Café Park.
We Delivered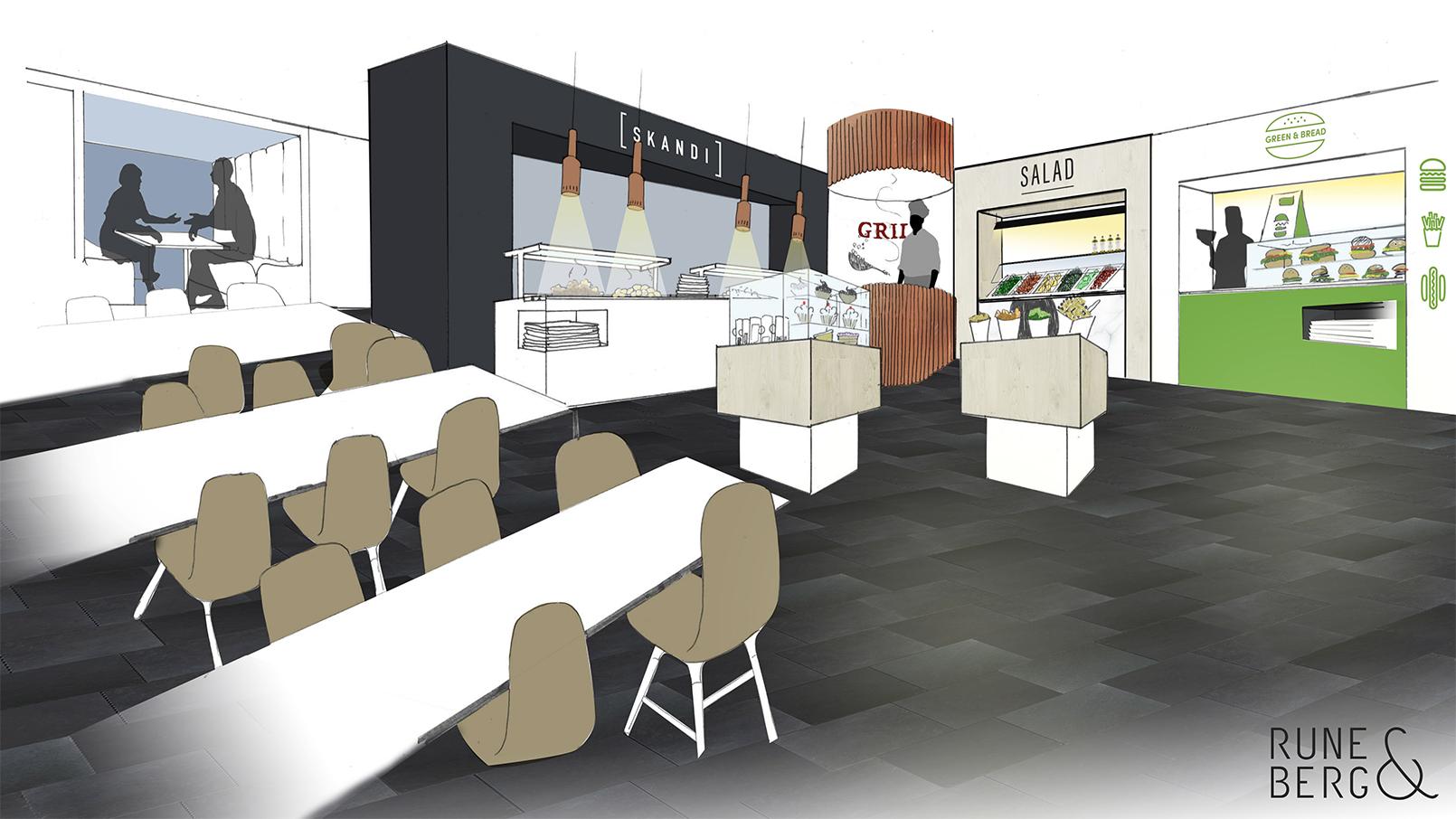 The food court was designed together with the food service operator, Compass Group, and was to double as a common living room for the employees.
The furniture, service counters and signage form a coherent visual entity that conveys a message of a high-quality service provider. Each service point – fresh Salad Deli, delicious Wok & Grill and unpretentious Skandi Buffet – was designed with a recognizable look.
The sympathetic Café Park is open from morning to late afternoon. The guiding principle behind the design was to create a cosy oasis for the employees, a welcoming place for unwinding and resting.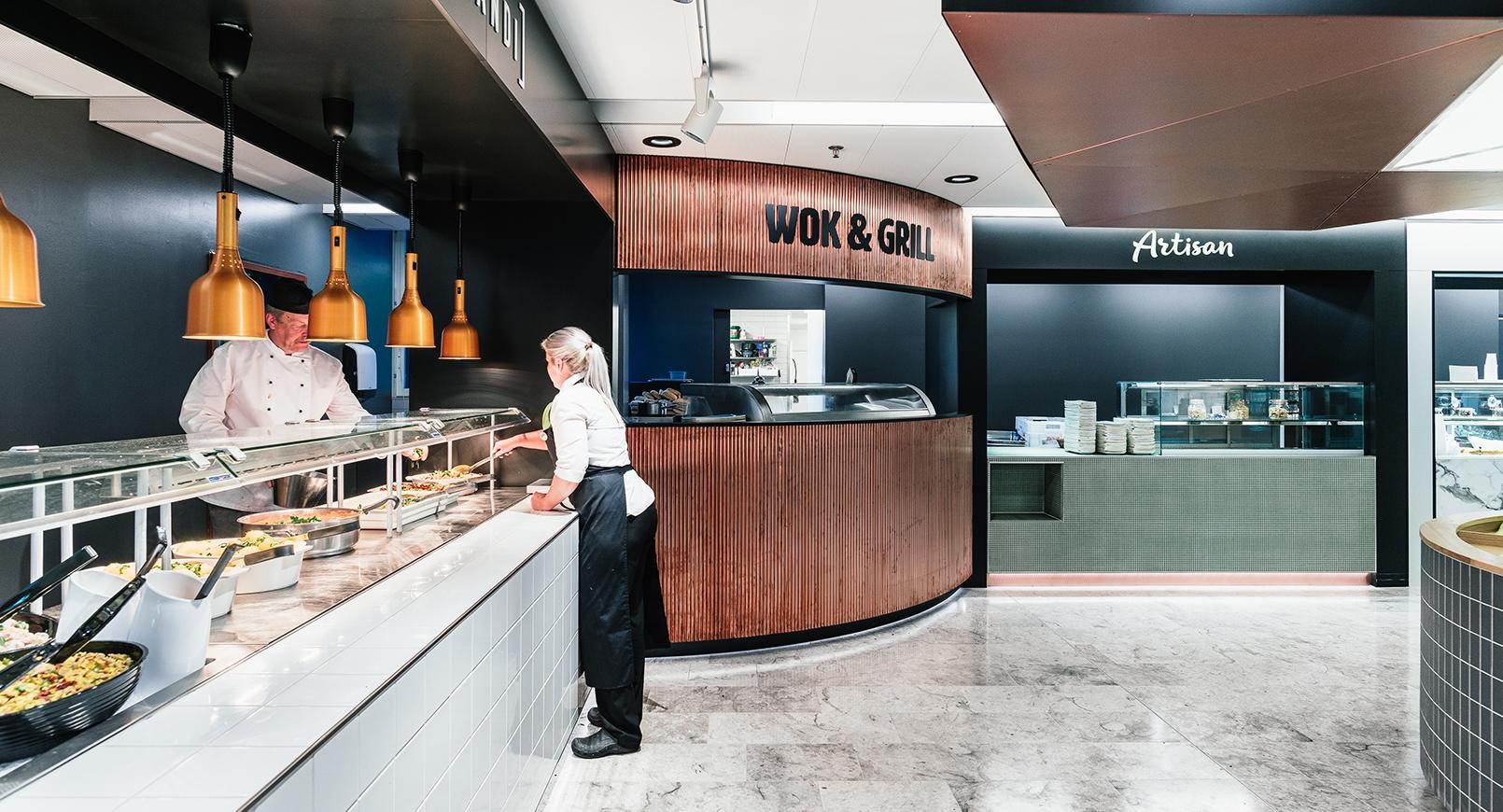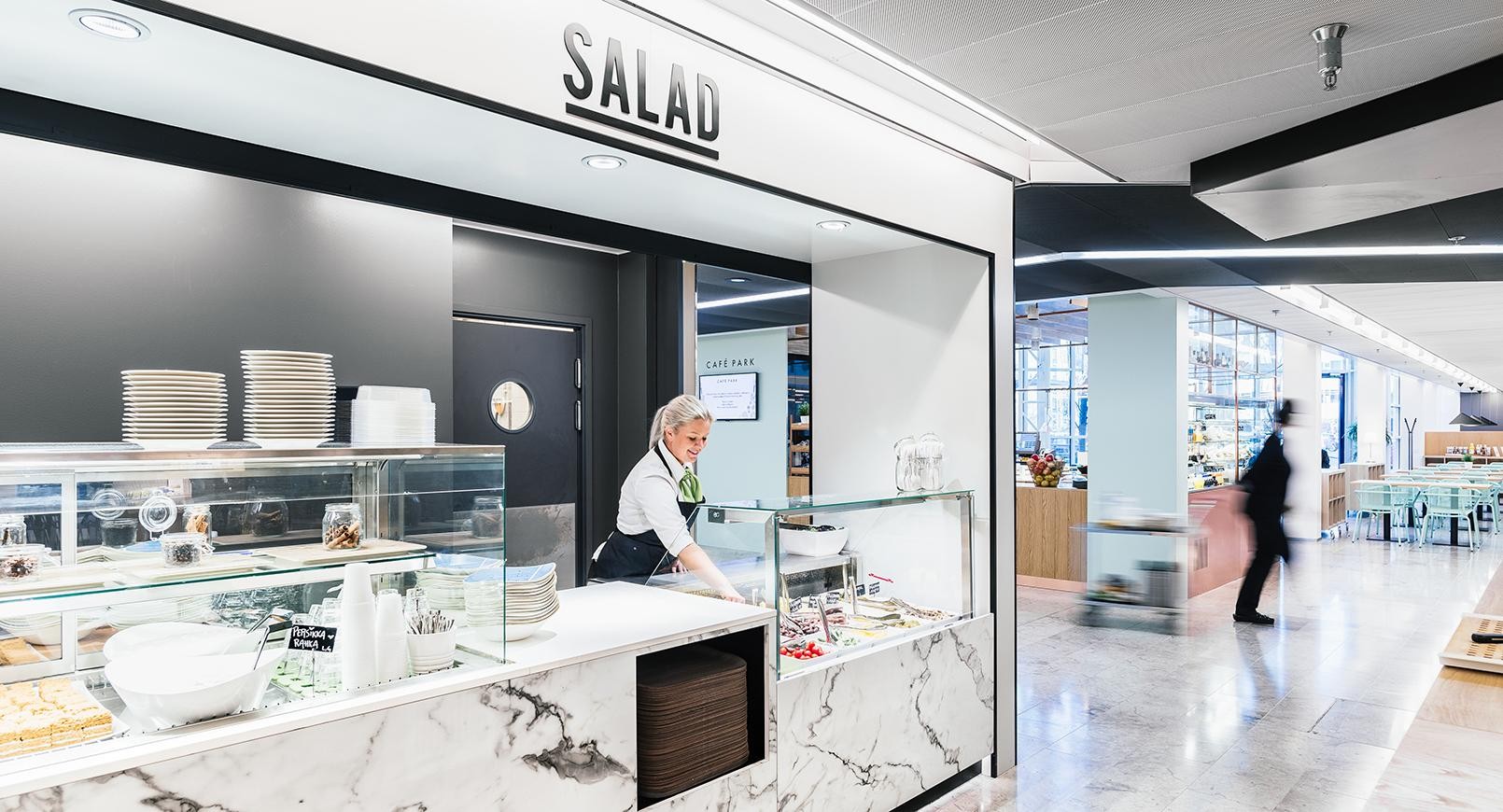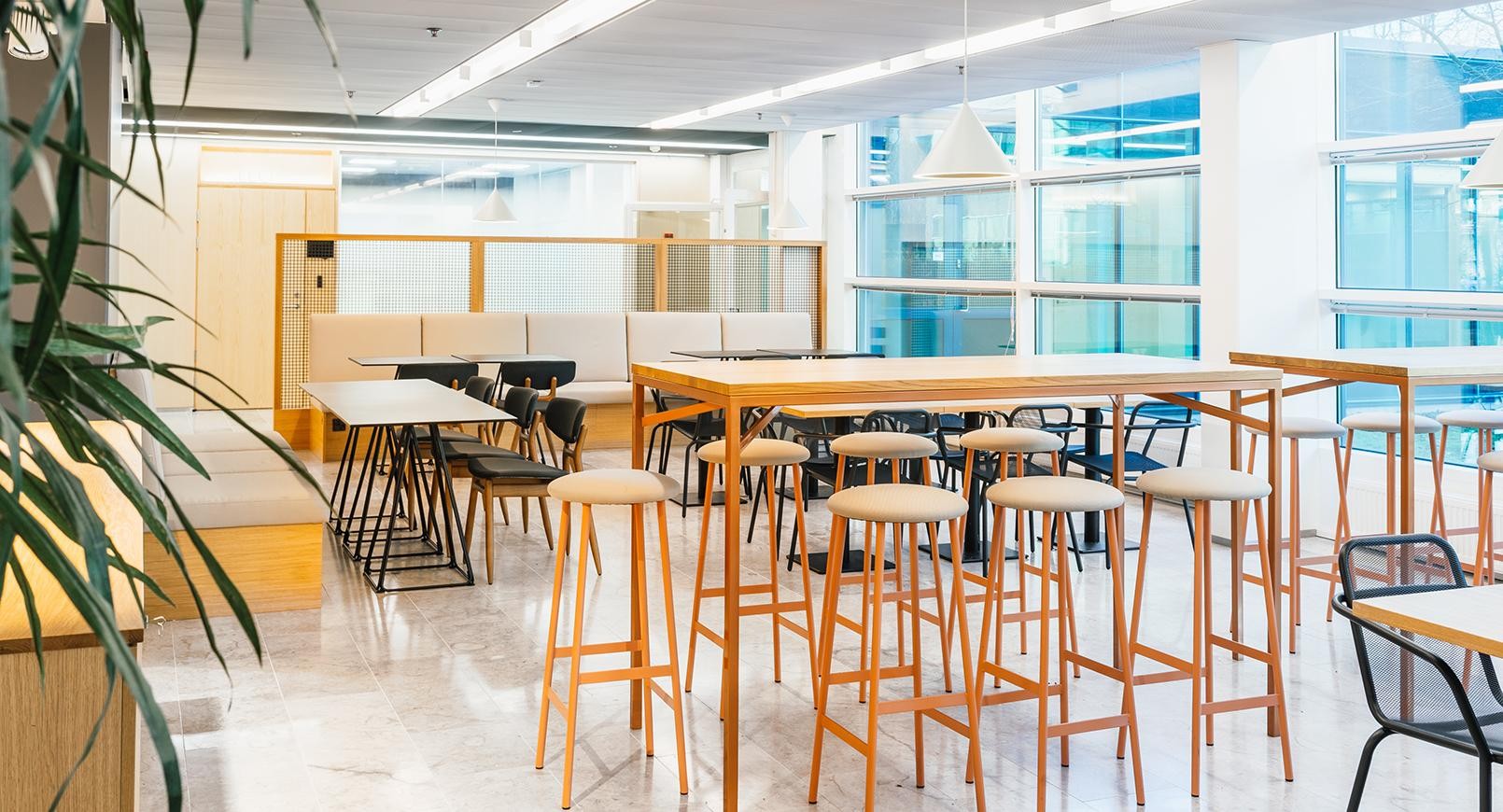 The food court is a natural extension to the office. Various table and seating groups with integrated power sockets enable working and meetings. Kirjo and Café Park, with their modern and clear lines, create a visual continuation with Spektri's Scandinavian style.
Final Outcome: Holistic and Ambitious Service Environment Was Praised Both by the Service Provider and the Customers
Compass Group's mission is to be known for its outstanding employees, excellent service and great results at all of its locations. As a result of the design process, a high-quality service environment was created, in which customers' expectations can be met – and exceeded – every day.