New Service Environment of the Local Register Office Underlines User Orientation and Equality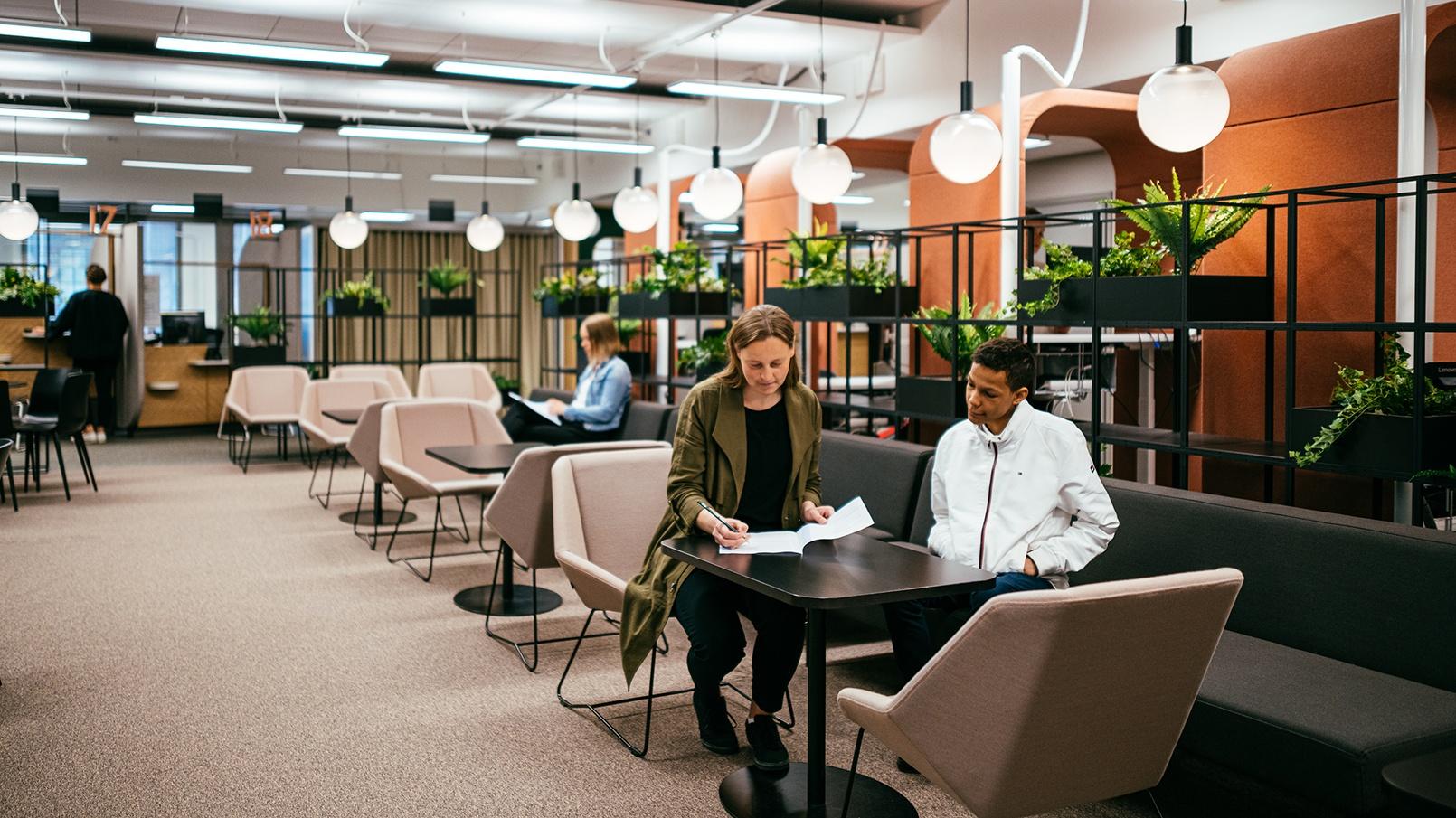 Starting Point
The local register office of Uusimaa and International House Helsinki (IHH) moved to new shared premises in Sörnäinen, Helsinki. The starting point for the design process was to ensure a clear and easy service experience despite the large number of different service providers located under the same roof.  The aim was to create a service environment supporting the usability and understandability of the services, the equality of the customers and the work of the personnel.
We Delivered
Needs assessment was started out by observing and interviewing customers and personnel at the offices. The biggest issues found included customers ending up in wrong service areas, filling out wrong forms and taking wrong queue numbers. Service guides were an important addition to the new design service model as they welcome customers coming in and guide them to the right service providers and points. To clarify the services the space was divided in two: pre-service area for encountering customers and guiding them forward, and the actual service area.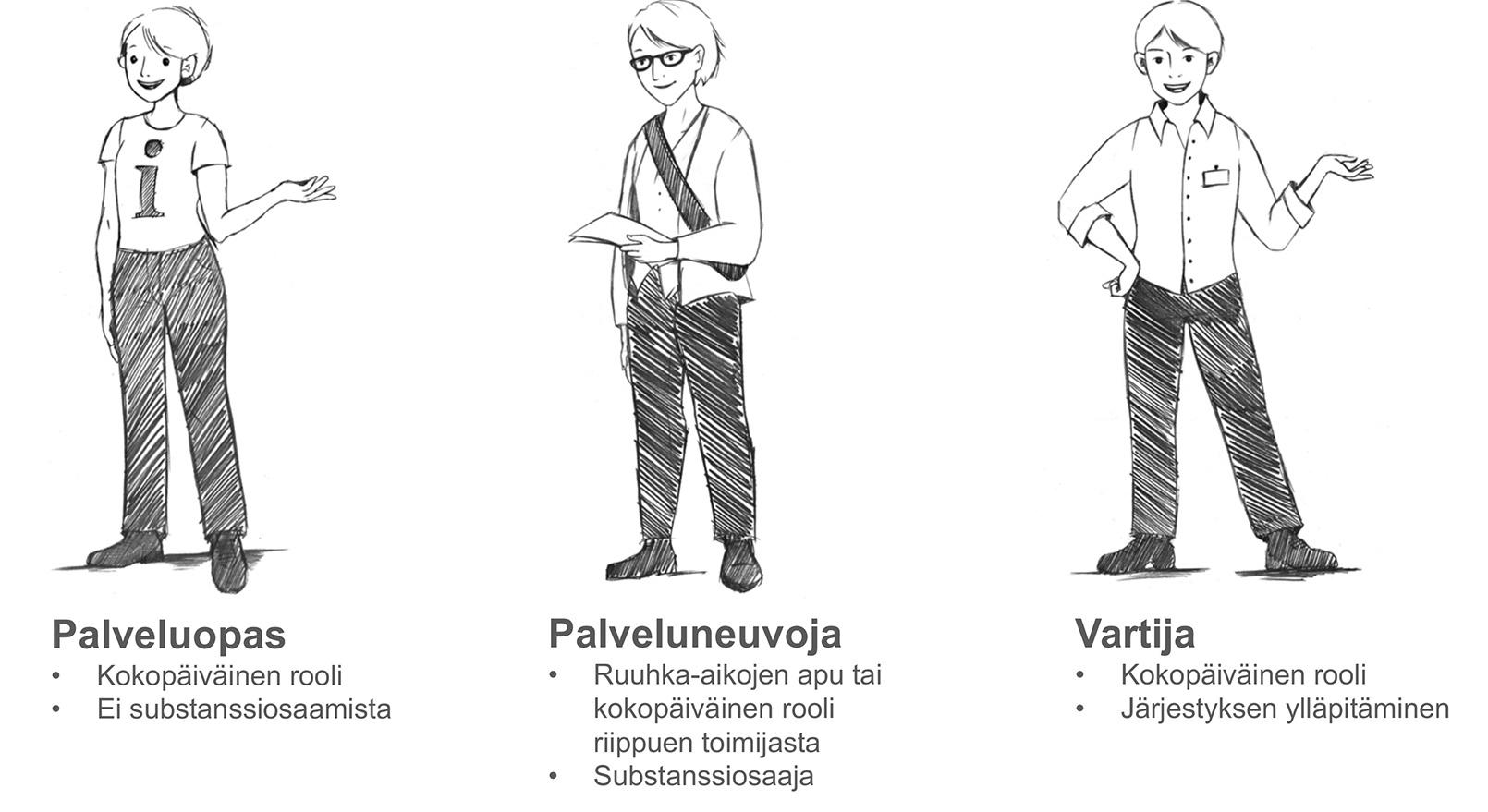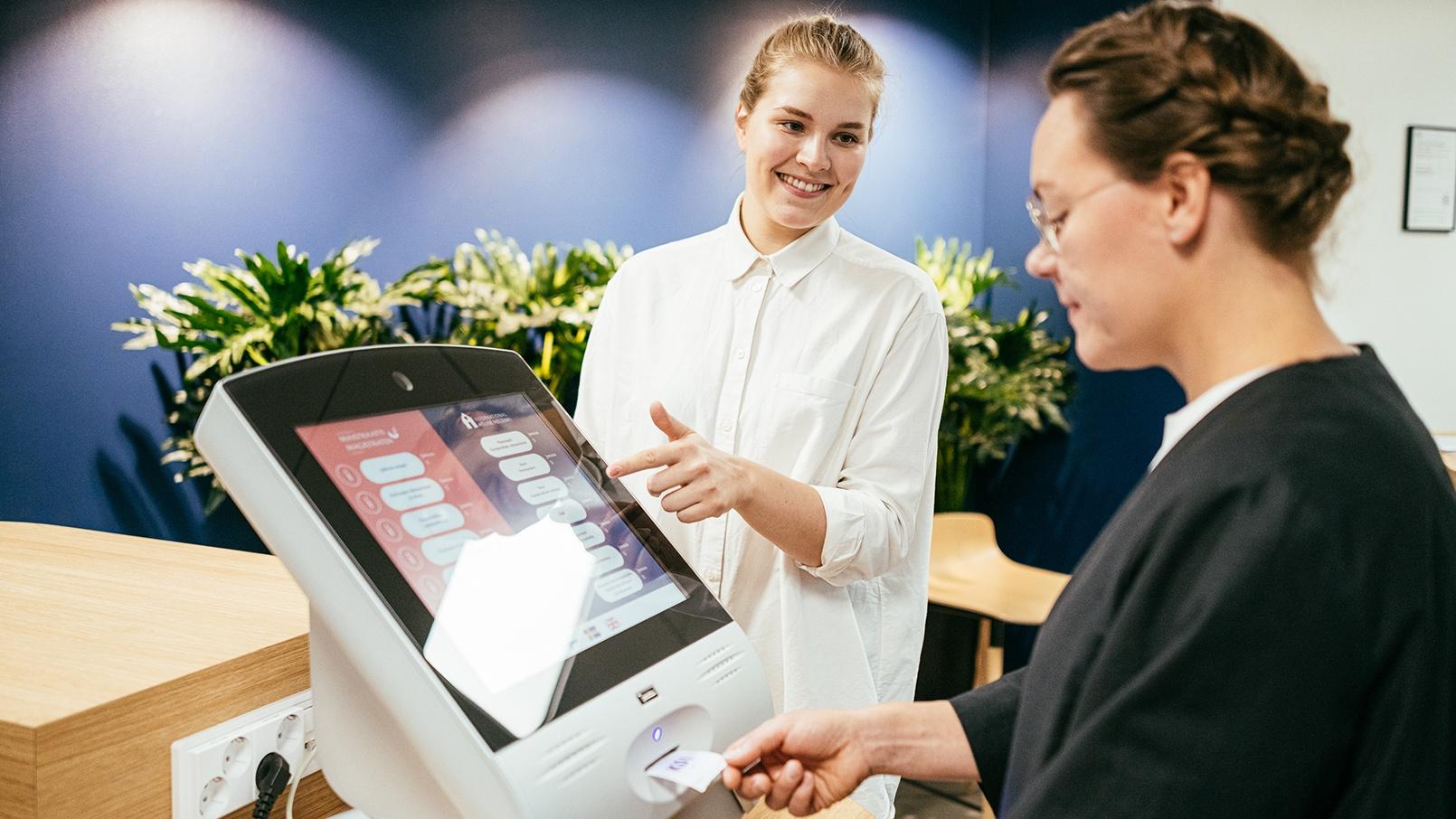 The service design process provided clear guidelines for the spatial design. The new service environment supports operating in the premises as, in addition to the service guides, the layout of the services is logical, and the signage help the customer. The new comprehensible, calm and acoustically pleasing space creates encounters between the personnel and the customers and doubles as a functional working environment for the staff.
In an environment as multicultural and multilingual as the local register office, the signage needs to be self-explanatory. All signs from the queueing numbers to the room numbers follow the same consistent principles.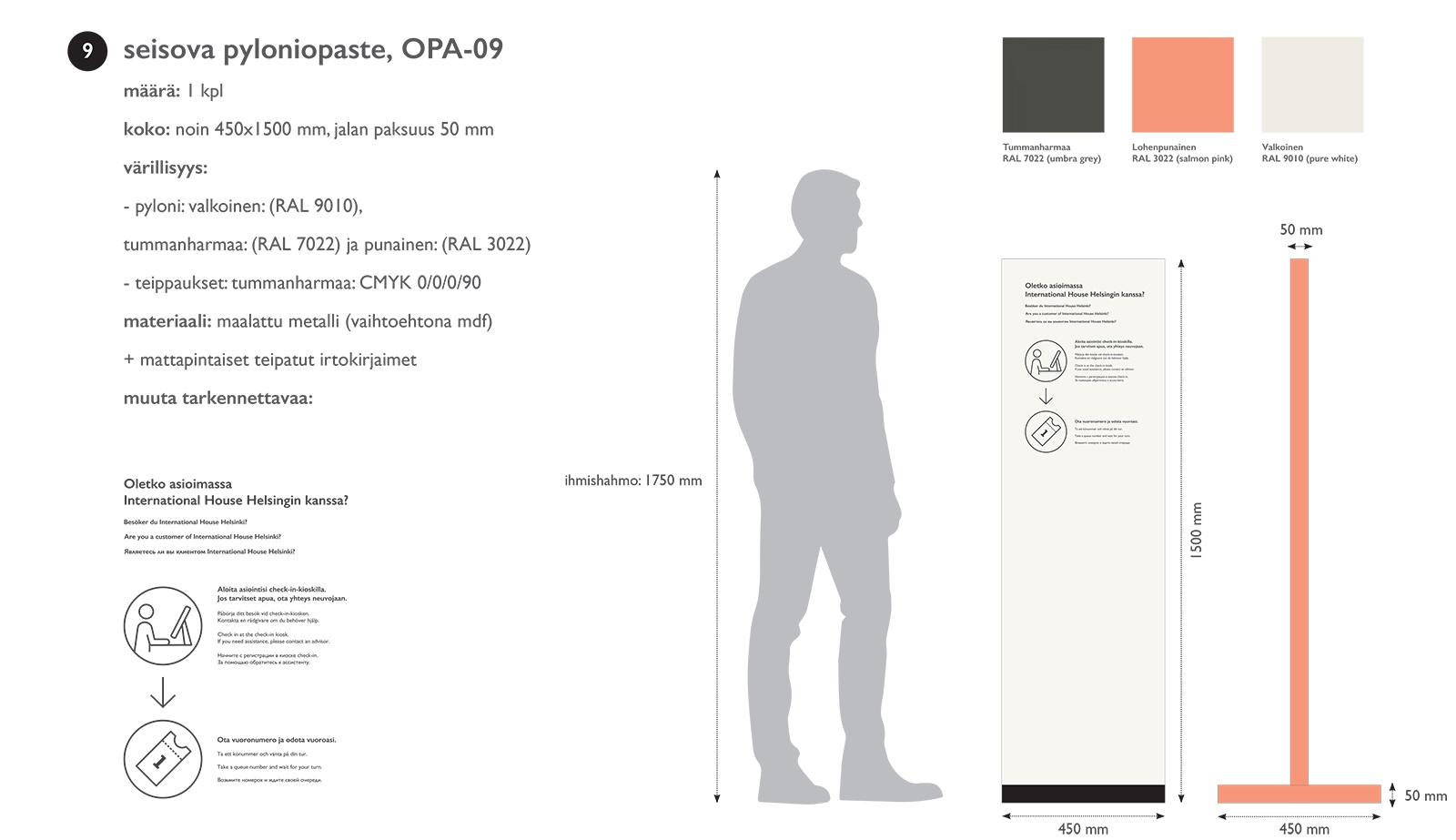 All service points are terraced to ensure customer privacy and safety of the personnel with the neighbouring colleague always visible. Height of the service desks is adjustable making the service points ergonomic and accessible. Monitors serve both the service experts and the customers as they are provided with flexible stands. A new pick-up service is a part of the new service model and enables pre-ordered documents to be picked up without queueing.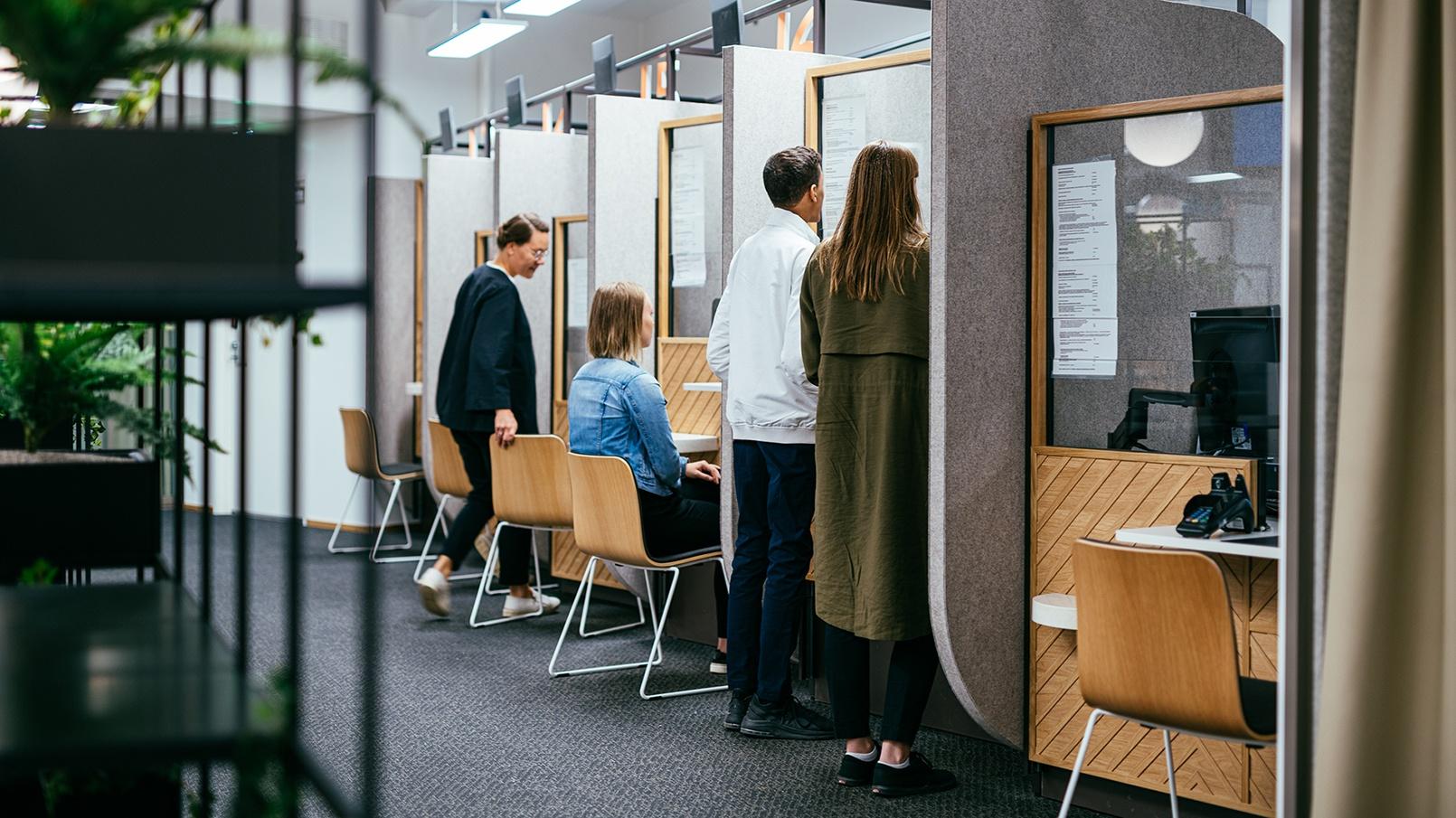 Final Outcome: A Genuinely User-Oriented Customer Service Environment
As a result, a new customer and employee friendly service model was created with both parties' needs taken into account. Consequently, customer experience was improved, operations made smoother and employee satisfaction increased.