Hattutehdas
An interesting look for an interesting property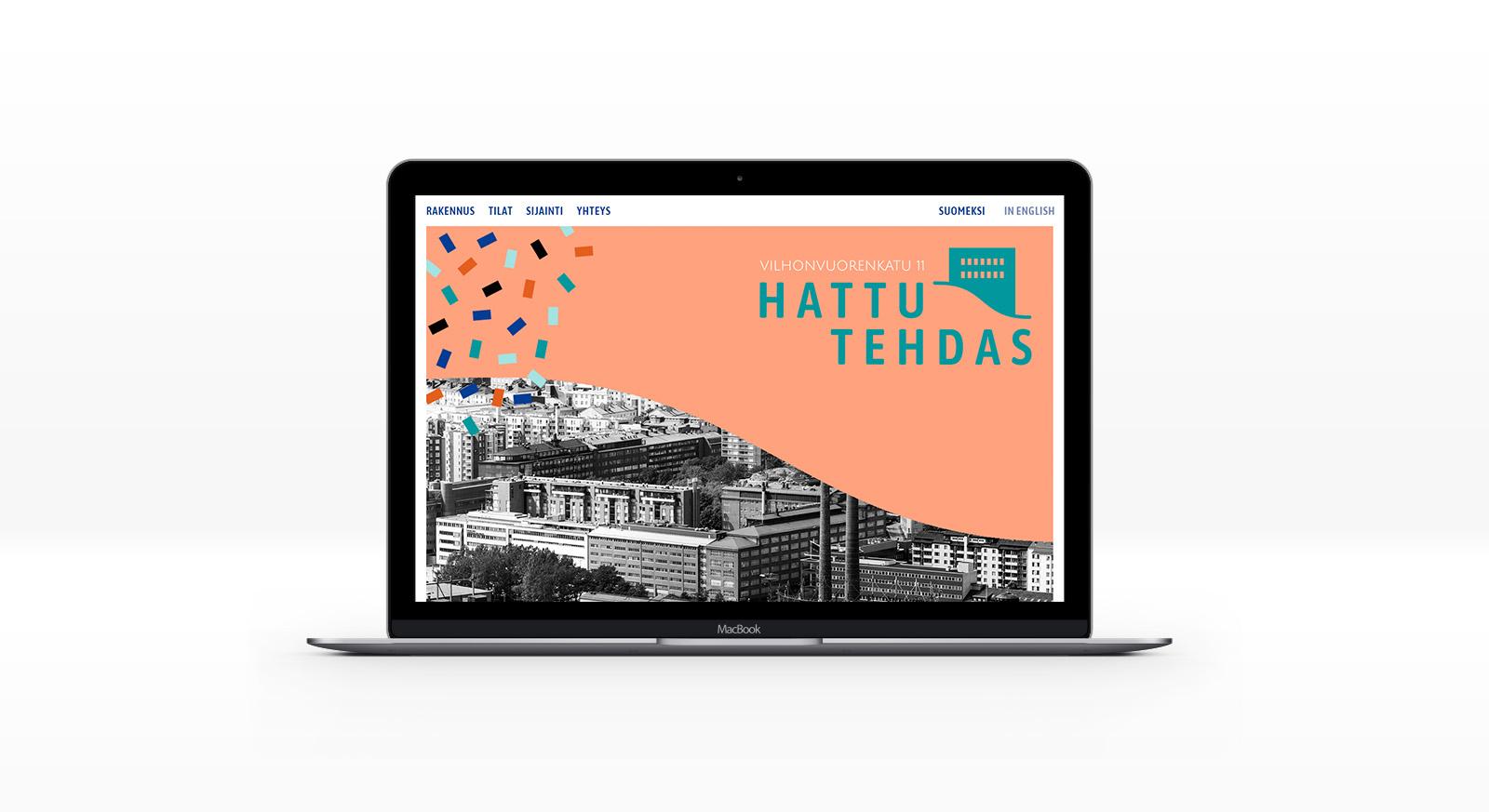 Hattutehdas – office complex for skillful, daring people who know how to enjoy life
Hattutehdas located in Sörnäinen, Helsinki, is a charming almost 90-year-old factory building. The aim of the project was to refresh the identity of the building, increase awareness and promote the rental of vacant premises.
Rune & Berg designed a catchy look for the property that reflects the good vibes of the building, its modern facilities and its environment with personality. The building was given the name Hattutehdas to raise familiarity. The visual identity and content of the website and digital marketing materials were designed by Rune & Berg.
Besides brand identity, Rune & Berg made a facelift of the entrance and lobby as well as new signage concept for the entire property. One of the free premises was turned into a showroom to demonstrate the possibilities of the building. The spatial projects will be ready in autumn 2018.