Office of the Future in a Historical Environment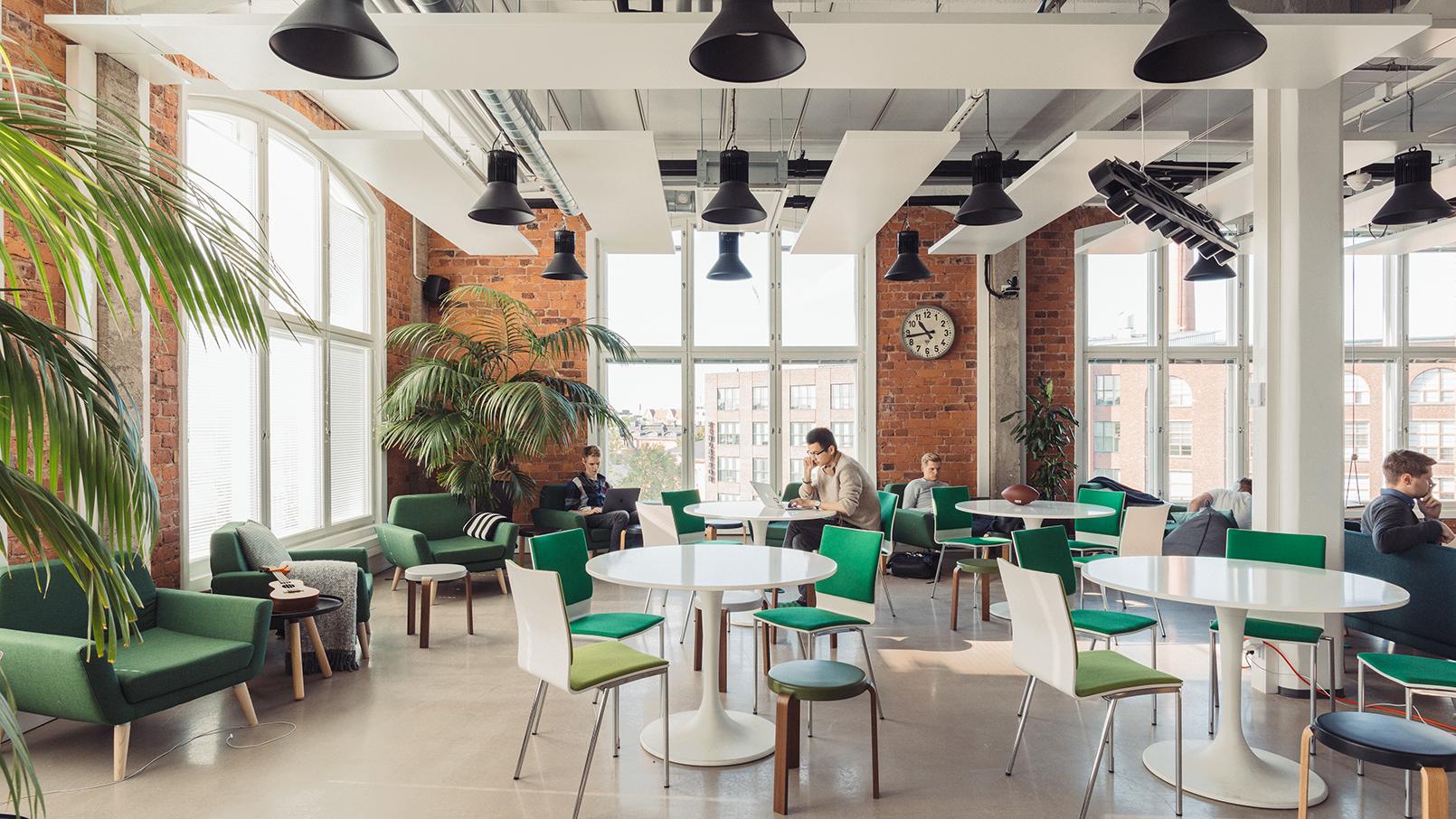 Starting Point
The historical and architecturally unique industrial building Tampella and it's beautiful view to the river Tammerkoski provided a beautiful setting for Futurice's new premises. The aim of the project was to develop the working environment as a part of an innovative corporate culture and to create inspiring working conditions, simultaneously serving as a recruitment asset and increase well-being at work. The new concept was intended to highlight the company's brand, its pioneering spirit and the courage to do things in its own way, with an emphasis on localism.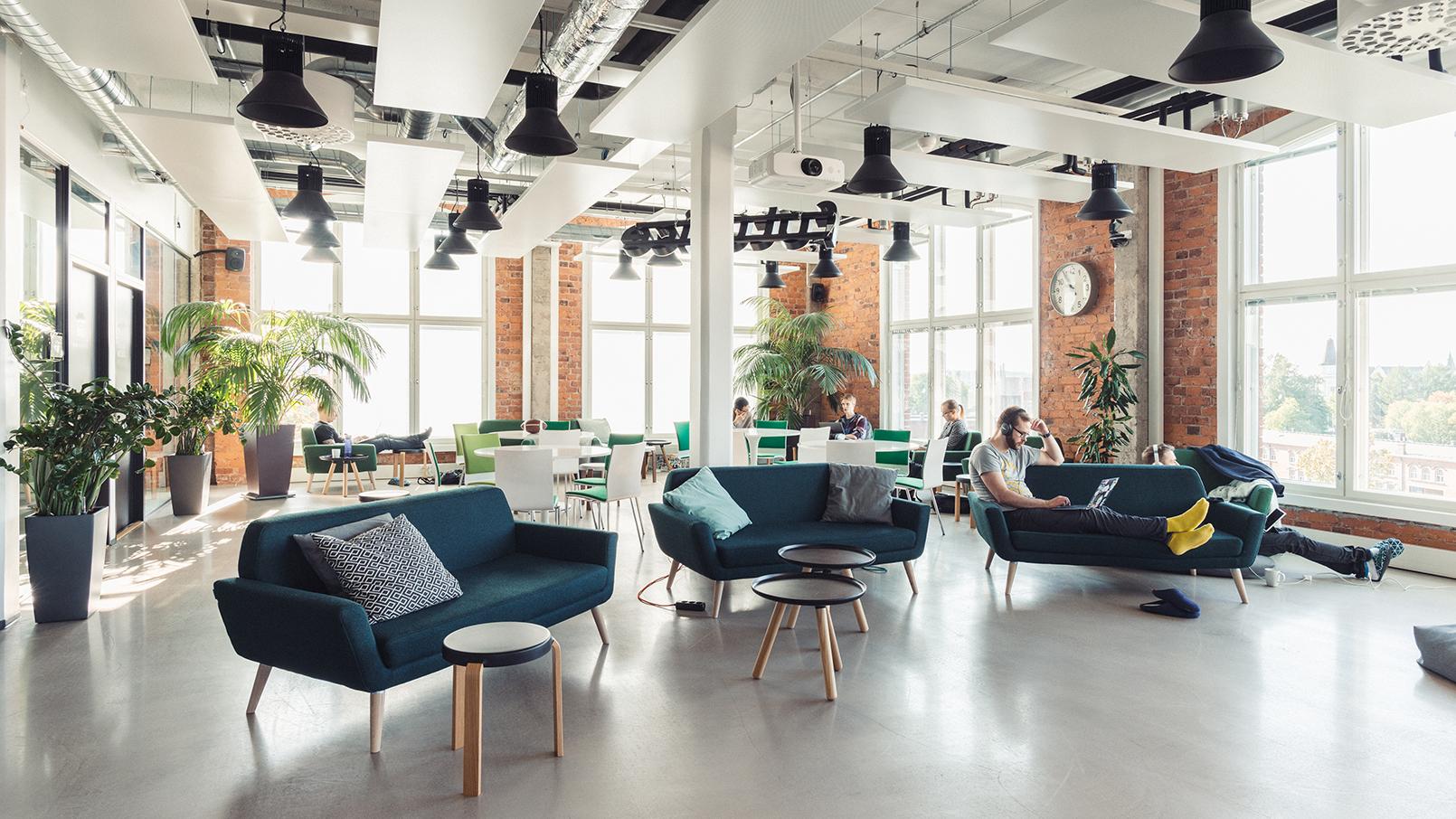 We Delivered
The staff workshops that kicked off the design process gave Rune & Berg deeper insight into what was required of the new office space. Based on the workshops it, a need for flexible working spaces, where different ways of working were taken into account, was recognized. The new premises were to support the core values of the company: trust, transparency, constant development and caring. The activity based office environment enables conversations and ad hoc meetings. Staff members are encouraged to bring forth their personalities and spatial solutions can be improved and modified through individual experience. The spacious café and event area with its stage provides a relaxed working environment and creates a place for natural encounters.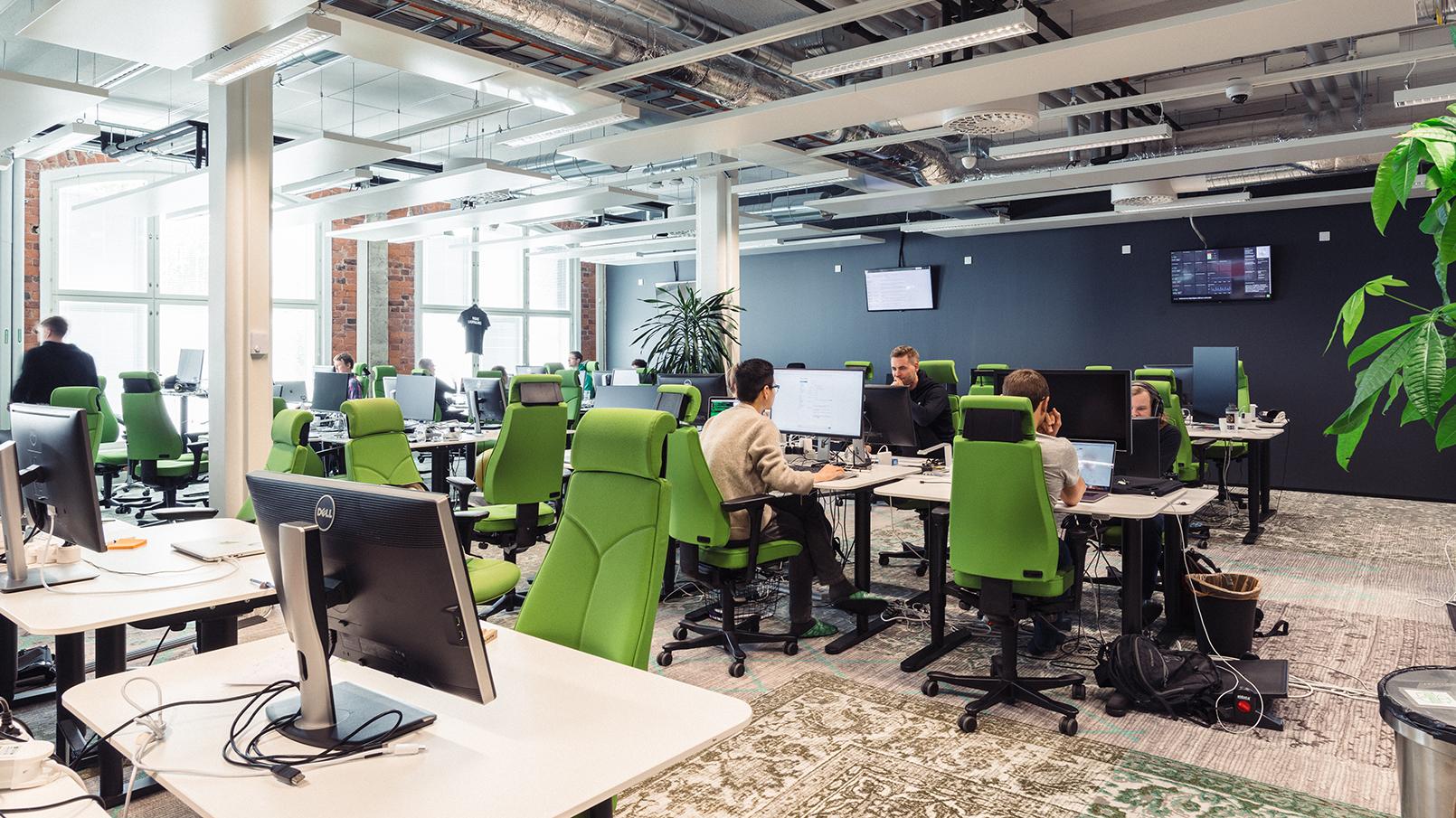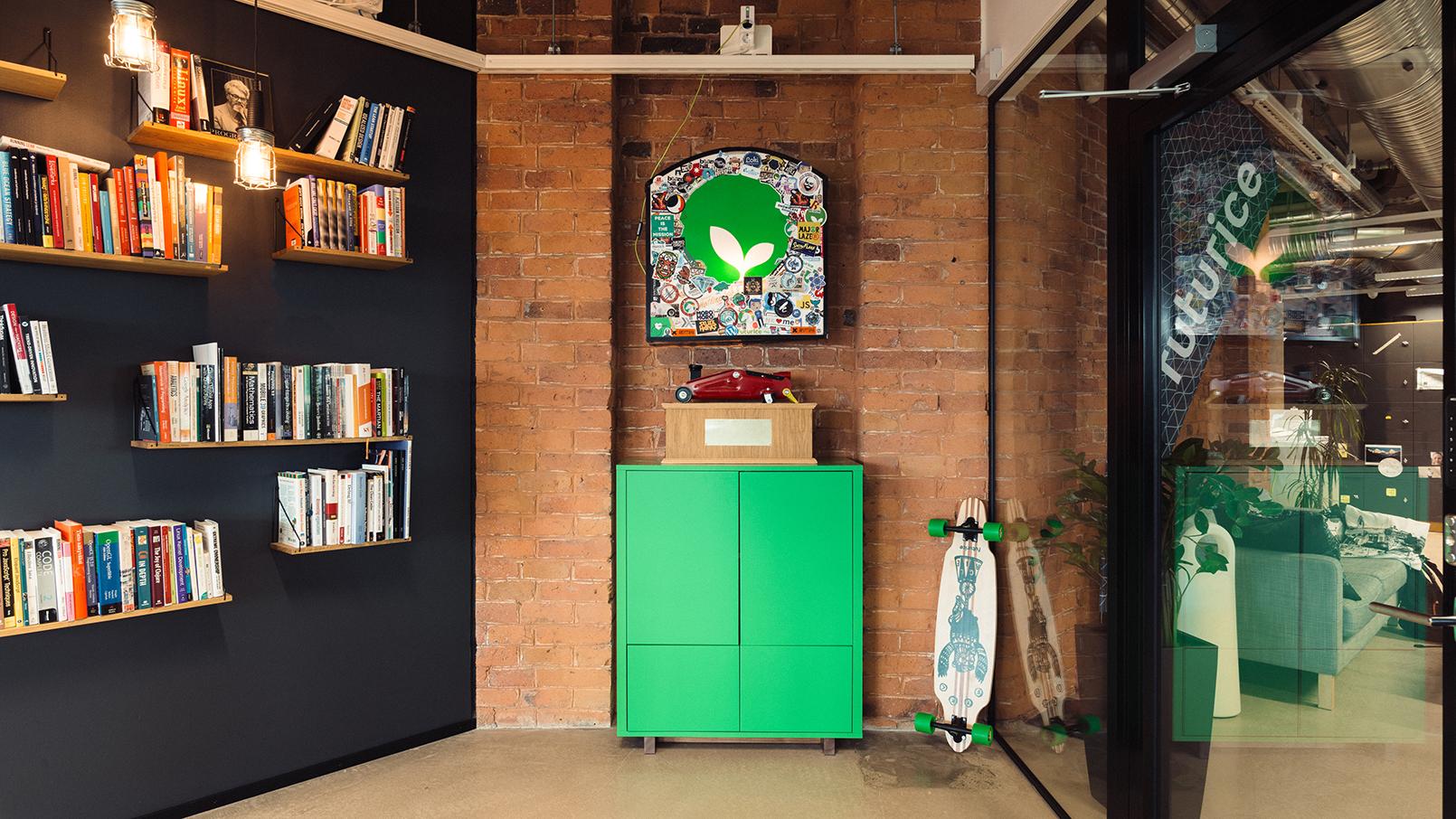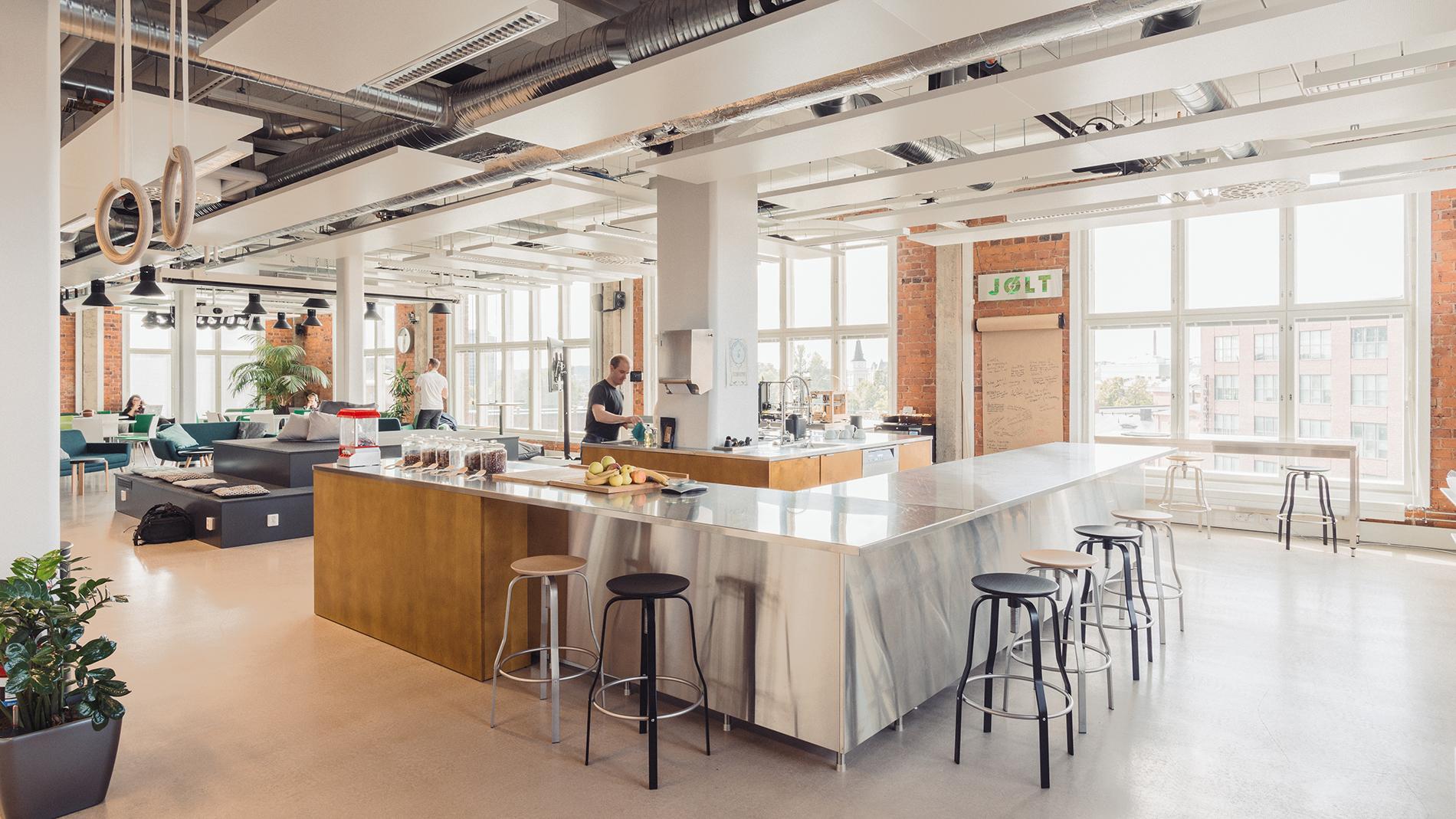 Final Outcome
The new office designed combines credibility, flexibility and playfulness. The visual appearance is casual and loft-inspired, highlighting the architecture of the building. The heart of the office is a space surrounded with fixed furniture, simultaneously adding comfort of the space and supporting the Futurice brand. Special attention was paid to ergonomics of the office and the turnover of workstations.