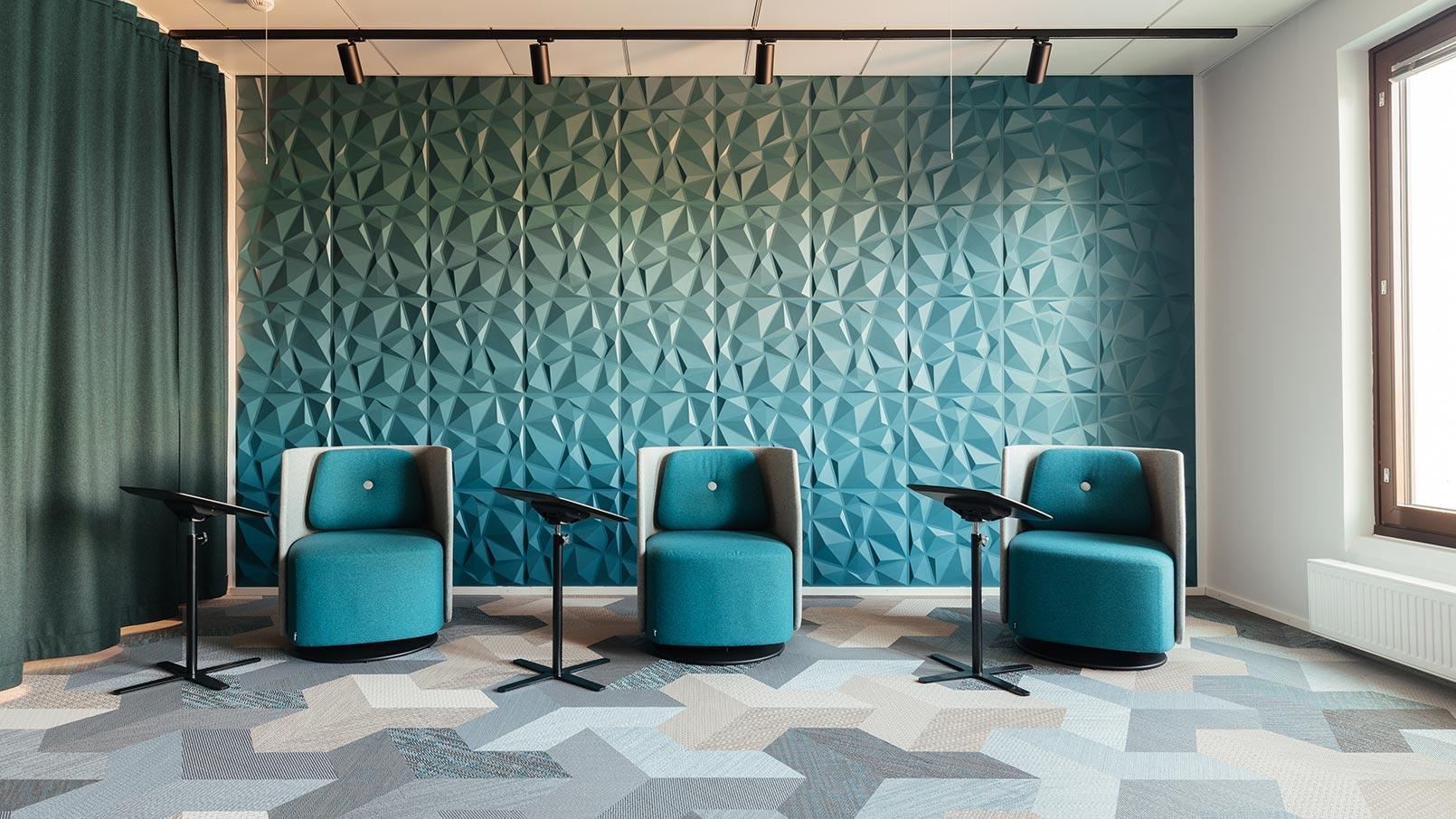 Starting point
Pension insurance company Elo's headquarters' work environment needed more comfort, improved work efficiency and an interior design concept that represents Elo's values. The design was to take into account the requirements of the changes in working life and the future of work environments. The starting point of the design was to increase comfort through an inspiring colour scheme, acoustic elements and by improving the open concept work environment.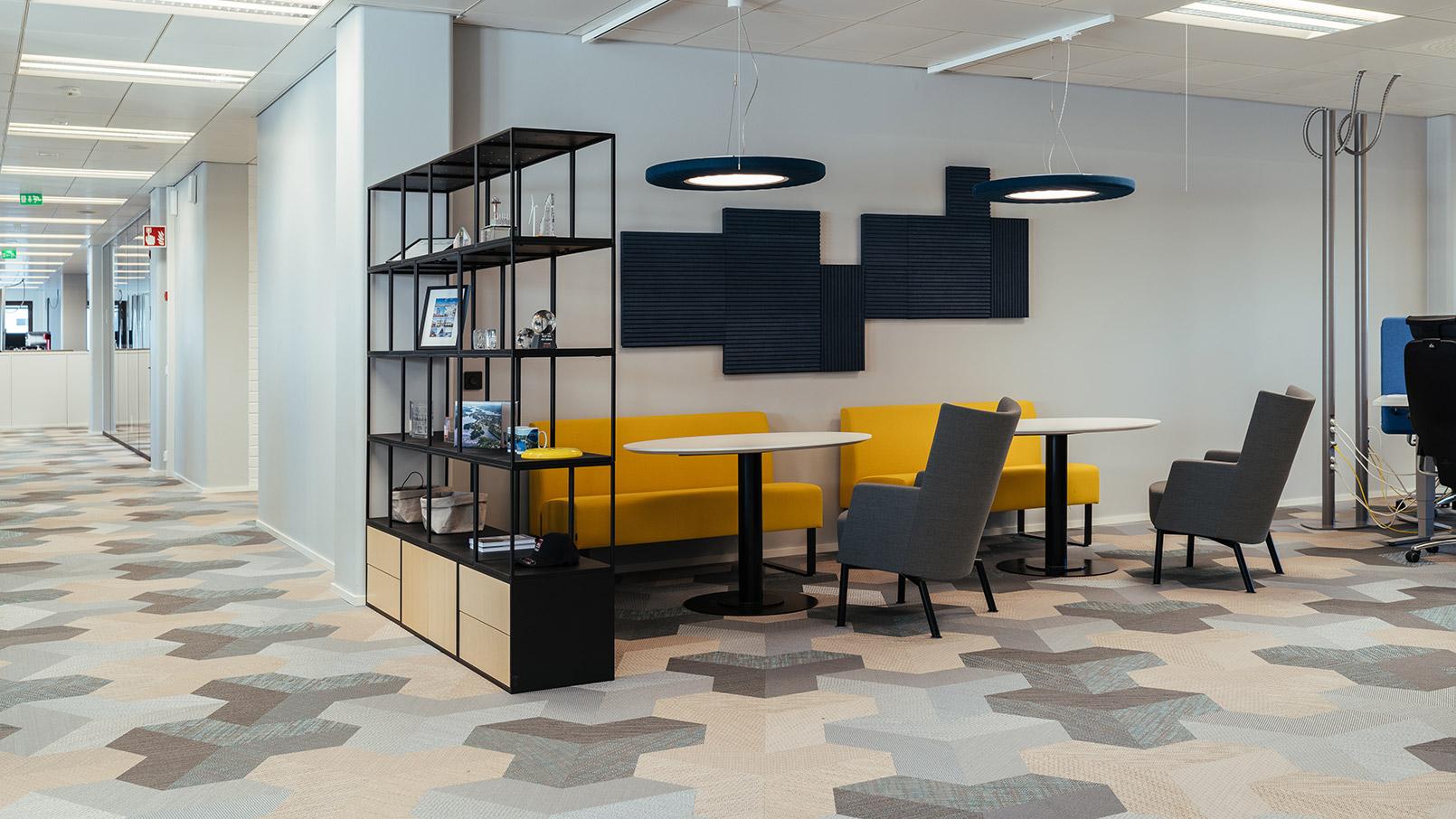 We delivered
Through a new spatial and interior design concept the workspaces were renovated comprehensively. The surfaces of the office areas got a new look – patterned vinyl tiles cover the floors, colours in the focus and meeting room walls shine through the glass walls and are repeated in the furniture, whilst a calm atmosphere is maintained to provide a tranquil work environment. The acoustic of the space was improved by acoustic lighting and wall-mounted panels. The needs of each teams were taken into account when reorganizing the existing workstation furniture.
Final outcome
More space, variation and alternative working stations were brought into the office by simply relocating the workstations and by dividing the space with furniture such as groups of sofas and lounge chairs. The biggest change was achieved by the vivid pattern on the floors. The bold pattern varies from space to space but creates a cohesive delightful atmosphere with harmonious colours splashed with drops of colour. The overall feel is peaceful yet the colours repeated in the walls, furniture and acoustic panels make it inspiring.