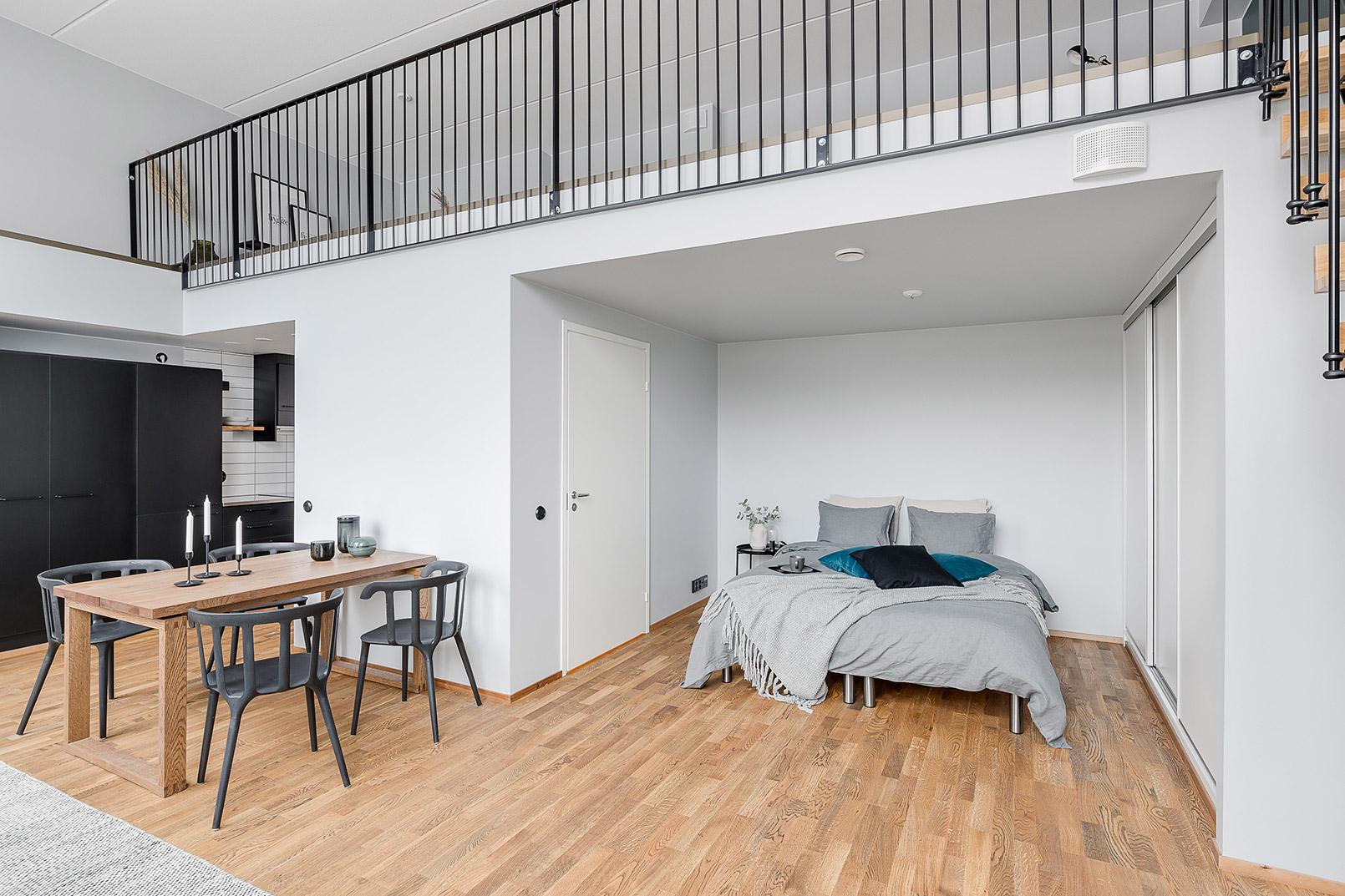 Starting point
Together with Varte we designed four loft style apartments in Asunto Oy Vantaa Linnaheikki. The design was to support marketing and sale of the apartments. The goal was to find the needs and preferences of the target group and suggest bold solutions, materials and details in the interior.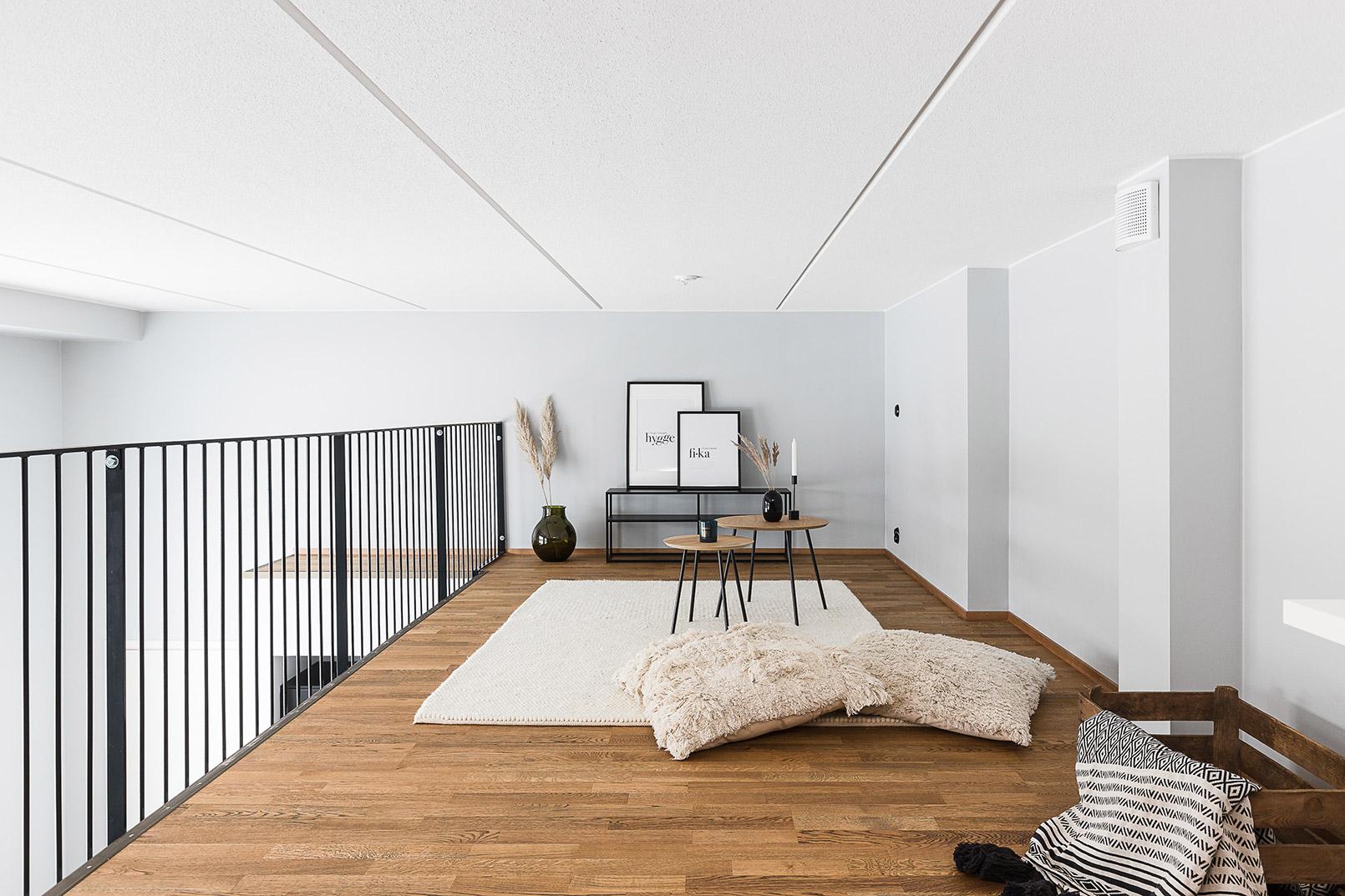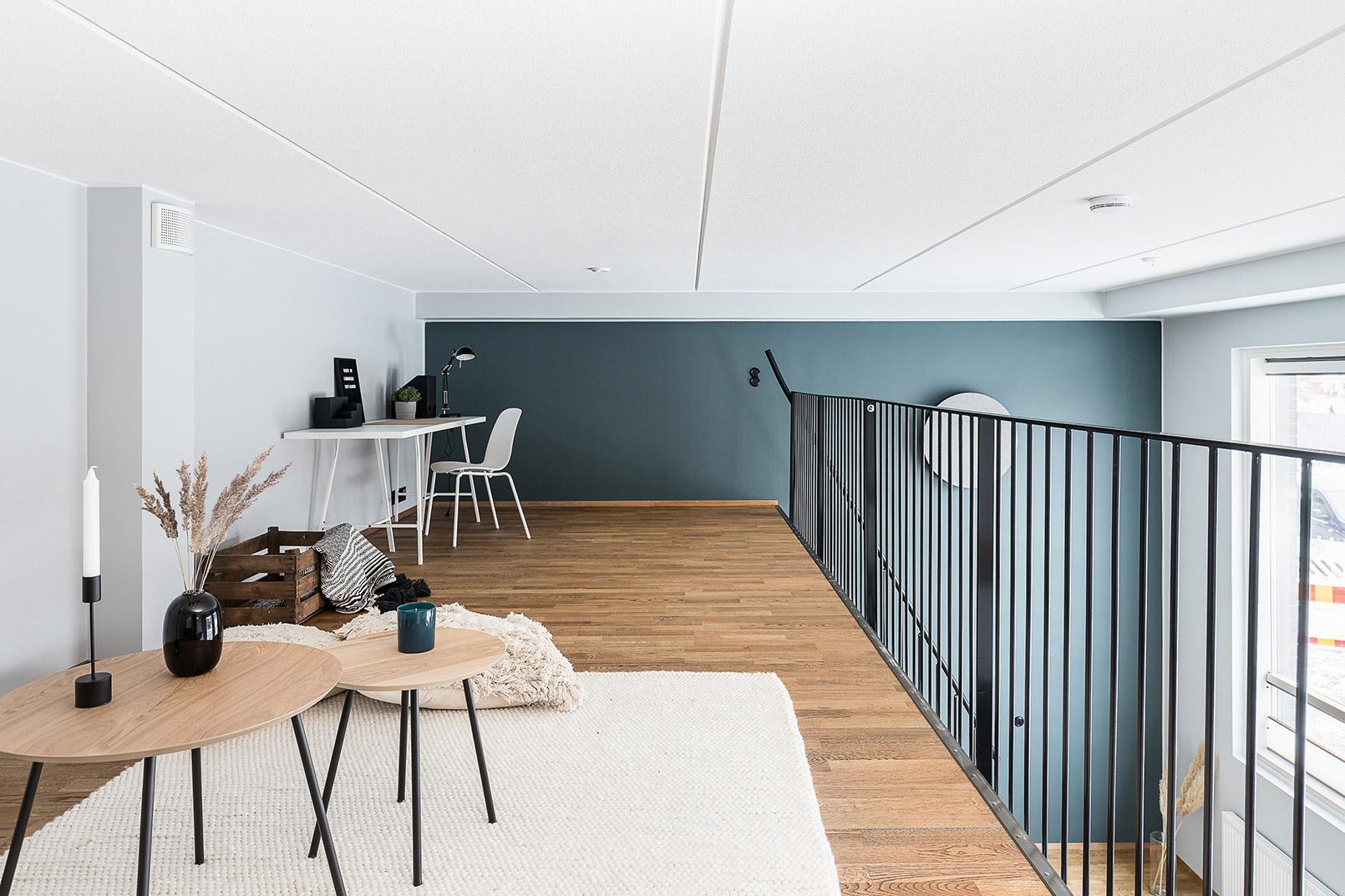 We delivered
The target group was defined as a young adult or young couple working nearby who enjoy a relaxed lifestyle and appreciate cost-effective loft living in the metropolitan area. From the beginning of the design the best aspects of loft living were identified, i.e. the things that are most attractive to the target group – these included a roughness in the interior finishes, a sense of space, honesty in materials and carefully though-out details. The apartment attracts through its personality as well as easy, ready ambience that does not require too much work to be trendy and atmospheric.
Rune & Berg drew sketches of the different spaces and used them to specify finishes, lighting as well as the style and materials used in the kitchen. The details were thought out all the way to the handles, switches and window blinds. There was a total of four apartments, each with the same overall feel but with slight differences so that potentials residents would have a choice – for example if a stainless-steel countertop was not appealing, another apartment had a wooden countertop.
Final outcome
The simple, beautiful surface finishes were contrasted with edgy dark detailing. Oak parquet floors and the floating stairs up to the mezzanine level made an impression and were a clear selling point. The apartments stood out due to the loft feel and all four apartments were sold quickly and soon got some new occupants.