Yousician
An office that is more than a workplace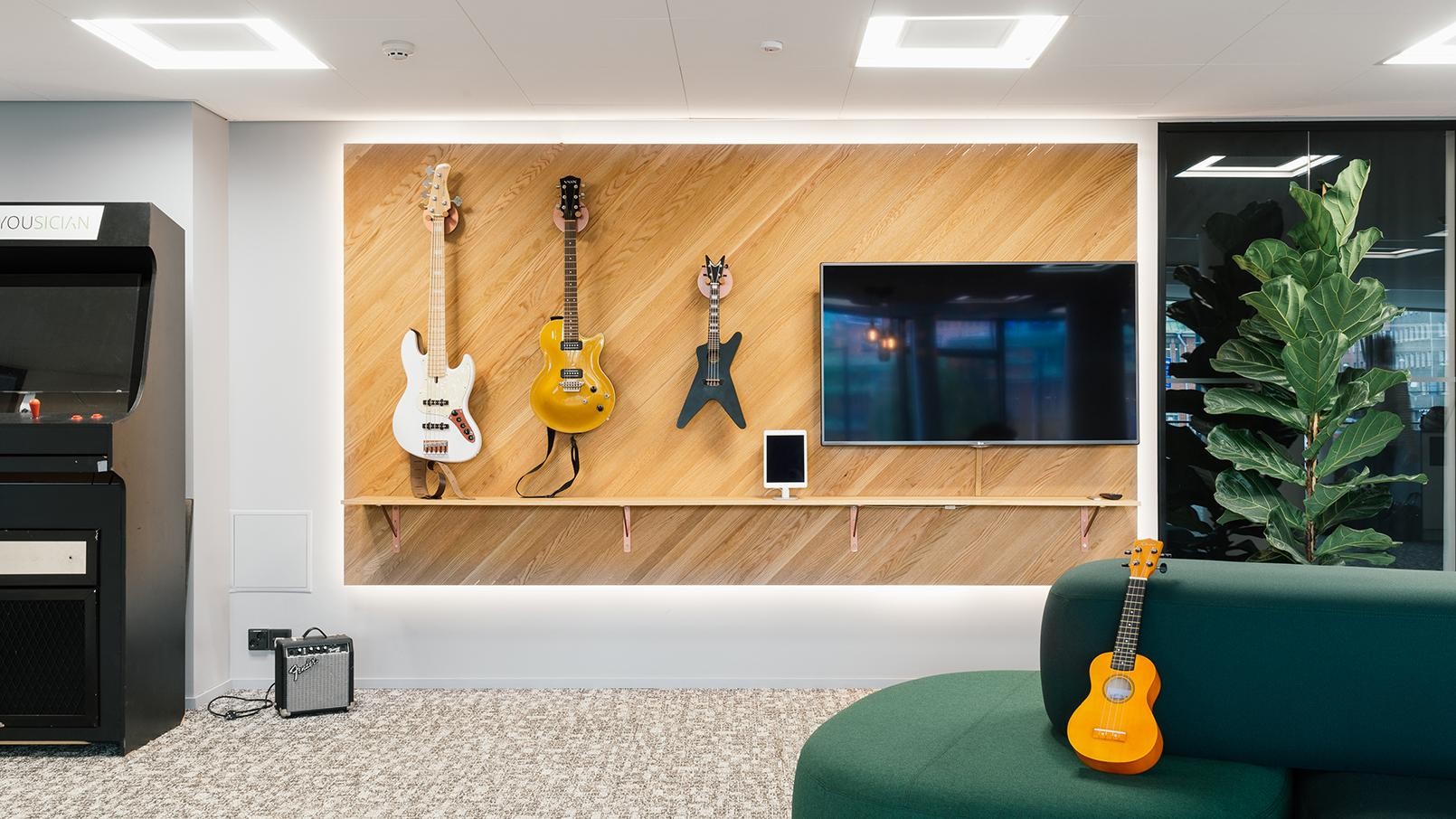 Yousician – music is a lifestyle
Rune & Berg designed new office premises for Yousician - a startup company providing interactive music learning services.
As a creative company, the work environment of Yousician is more than just a place to work at. The growing work community wants to keep the team spirit but at the same time to create unique and exceptional corporate culture that is significant to the employees.
The user experience is very important for Yousician in their work, that's why we decided to focus on the employee experience. The starting point of the project was to map employee understanding, engage, listen and be present.
Music can inspire, be seen and heard all over the office. The finished space embodies the Yousician's atmosphere where music, work, and lifestyle stand as one.
Valokuvat: Aleksi Tikkala