WSP Tampere
A working environment that boosts working and wellbeing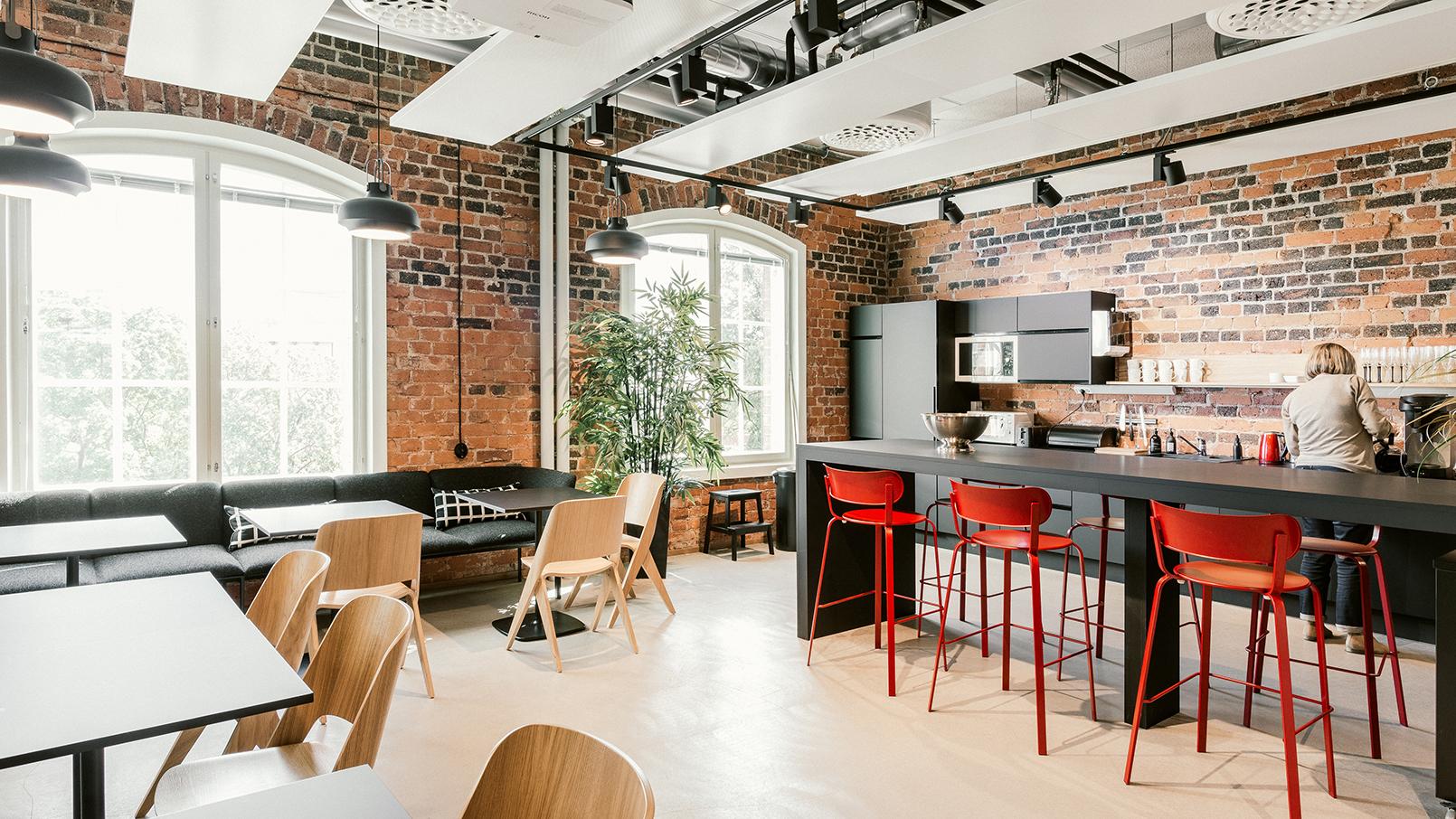 WSP Tampere – work environment full of energy
Work environment is a lot more than just a place to work in.  The focal point of the design process was corporate culture of WPS and the people working there. In the beginning of the project was analyzed for example, how people want to work in the new place.
As a result of multi-disciplinary work environment design, an energetic working concept emphasizing practicality, interaction, learning and aesthetics was developed. The initial idea was to create a space separated into zones so that the employee can choose their working spots. Conference rooms of different size, flex room, and soundproof phone booths were included in the plan. Additionally, there was made enough space for silent working and inspiring collective gatherings.
The fresh visual identity of the space reflects the values and message of WPS with a unique personal twist.
Photography: Aleksi Tikkala