Trooli
Spatial design and brand identity of an office block located in a historical wholesale market area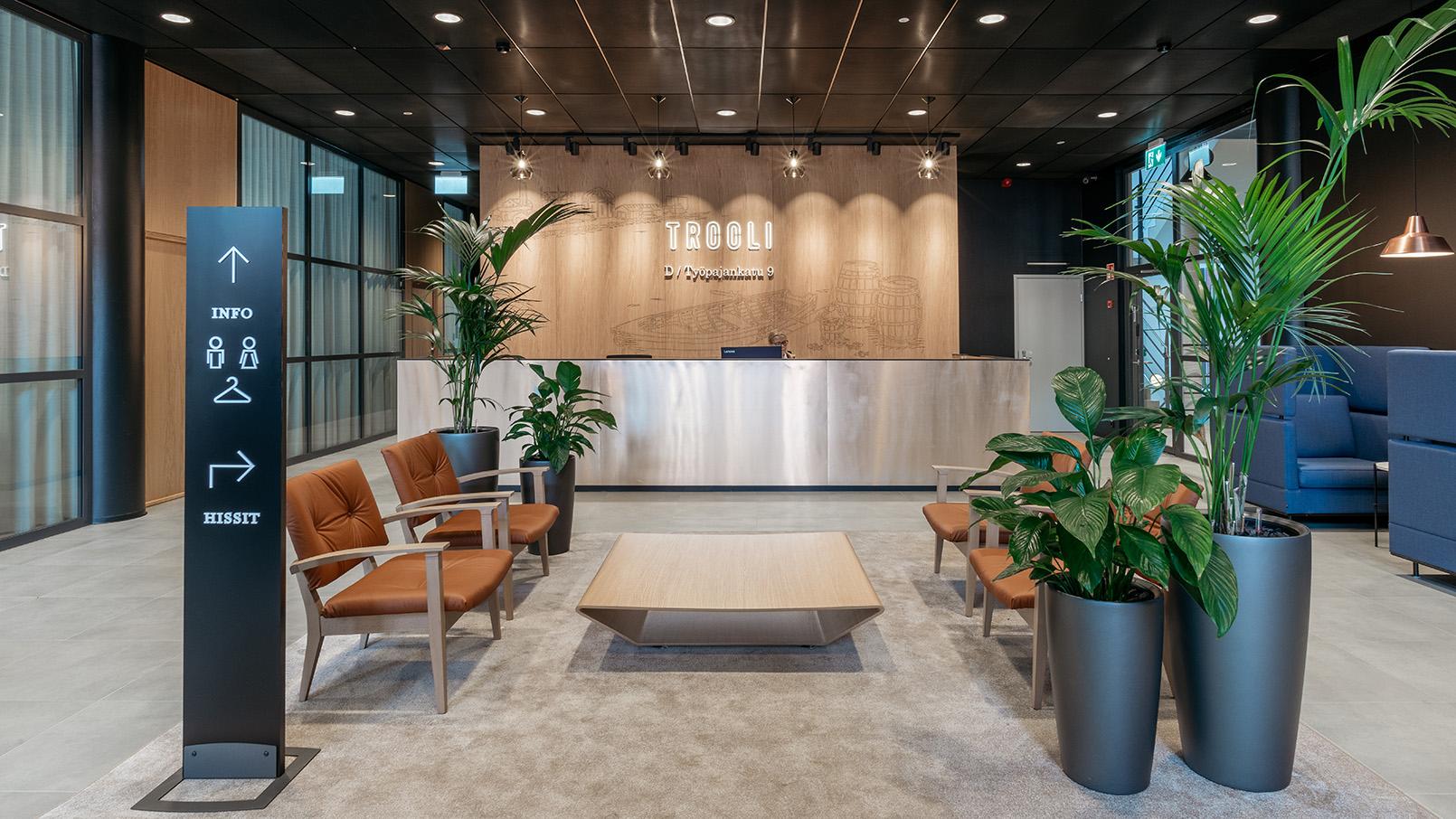 Trooli – where the big fish swim
The starting point of the project was an office block in Kalasatama, Helsinki, that had a rental contract coming to an end. The vision of the owner was to recreate restricted property into an inviting and lively multi-user space.
The architecture of the property is modern and minimal. Architectural merits of the building such as materials and structure integrate it with the historical wholesale market area surrounding it. The new visual concept makes the property a significant part of the region where history and modern day meet.
The new visual concept of the property combines traditional craftsmanship, classic quality, and fresh innovative trends. Exceptional art, signage and space solutions give a better impression and add more value to the property as a modern business block. The ambiance is more like a combination of a hotel and restaurant rather than just a usual business park.