When the Main Asset of a Company is Its Personnel, a Lot Is Excepted of the Work Environment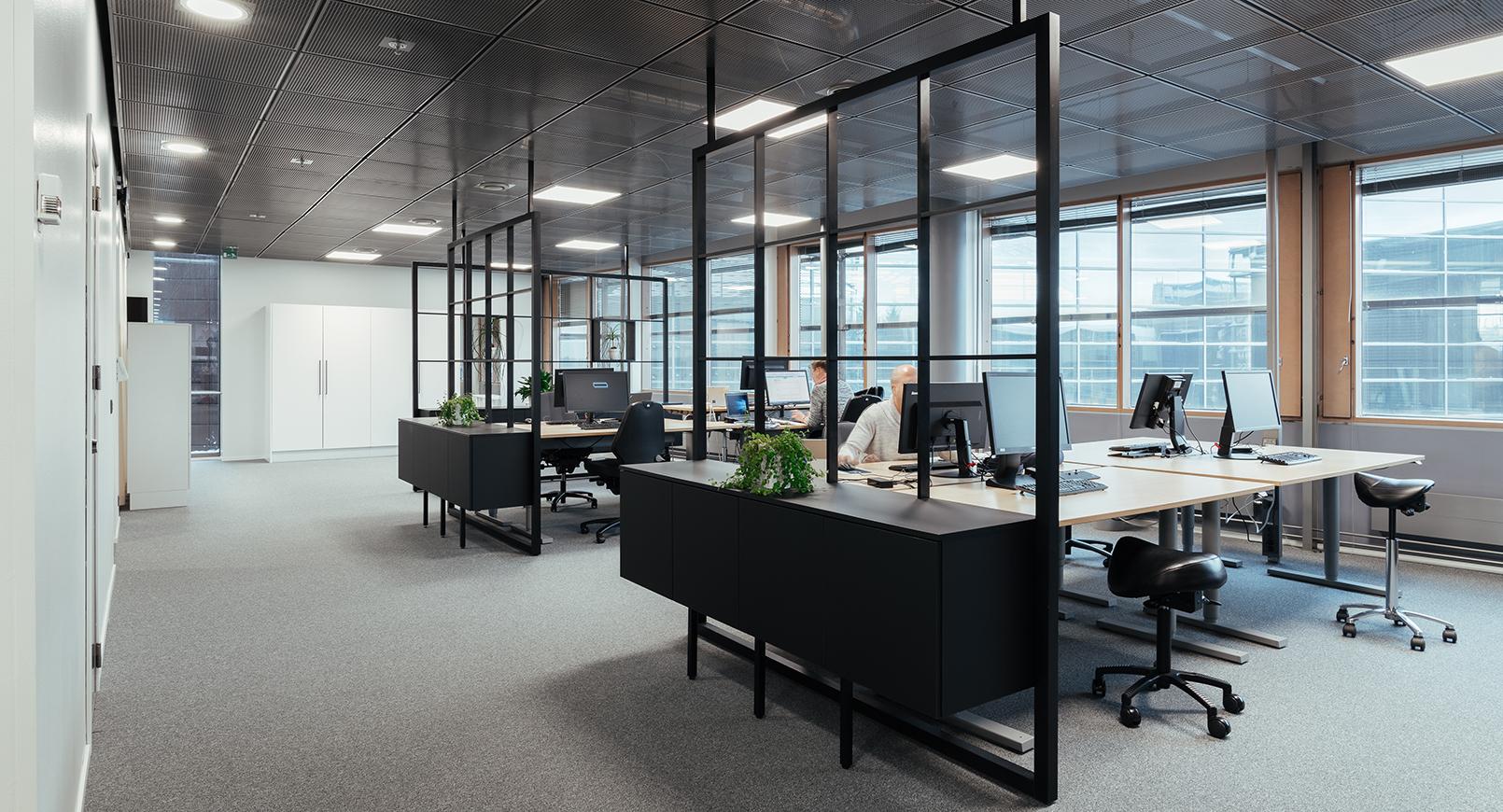 Starting Point
Kiilto Oy is a Finnish family-owned company manufacturing chemical products. When the Helsinki office was moving, it was designed a new work environment while simultaneously piloting modern activity based office solutions for the future renovation of the Kiilto head office.
We Delivered
100-year-old Kiilto counts responsibility as one of their key values and wants it to show in everything they do. The new premises in Ruoholahti were designed to support the values and objectives of the company in the best way possible.
 The new space is designed according to the Kiilto brand: its dynamic, inclusive, fresh and functional. Ensuring an optimal work environment and the well-being of the personnel was the key factor in the design process. The activity based office that was designed allows different types of work from intensive individual work to interactive team work.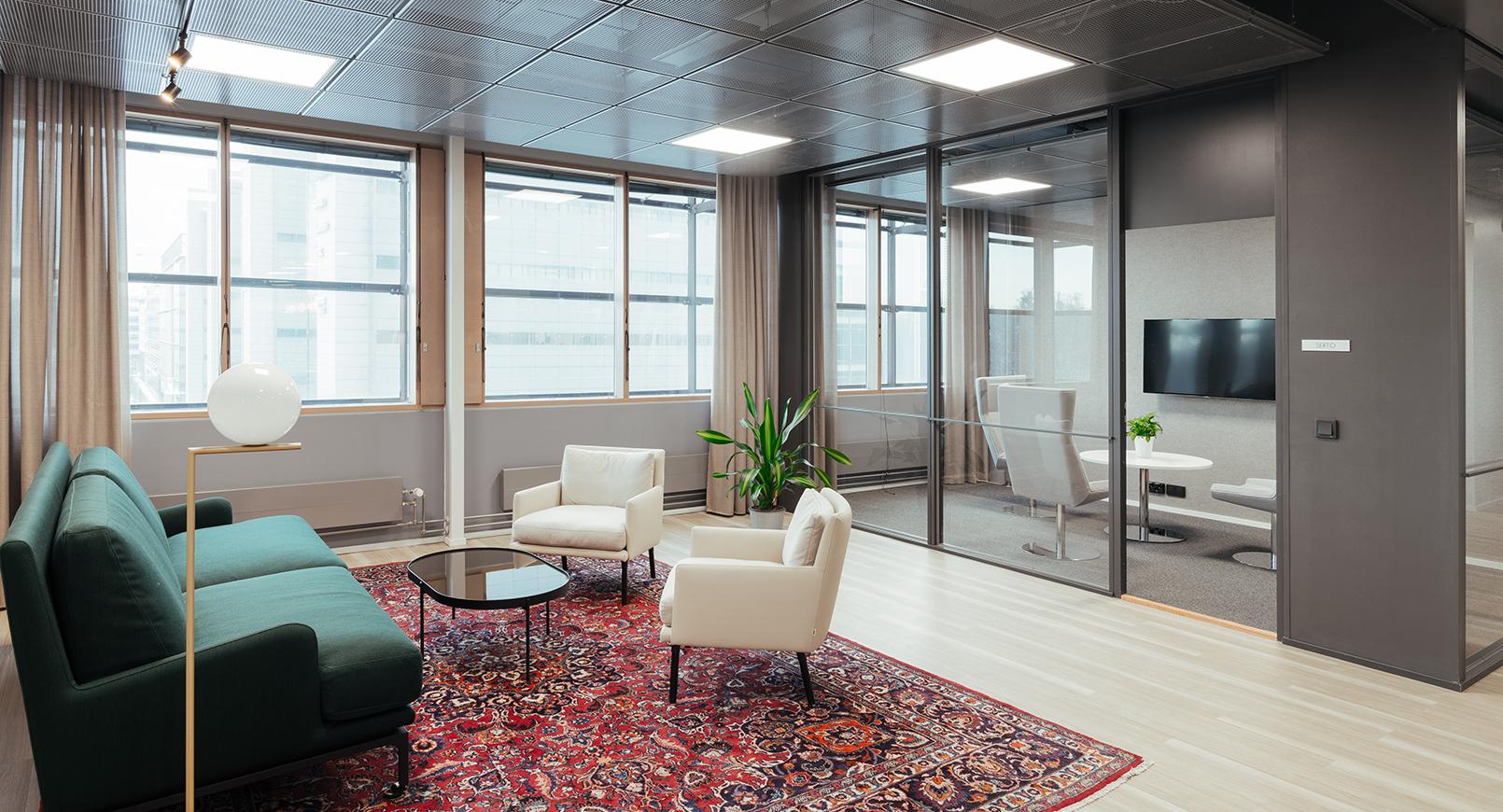 The common space and the large kitchen support everyday encounters. The open space is functional and concentration is guaranteed with high-quality acoustic solutions. Partition walls and the plants in them, create intimacy and rhythm to the open space. The peaceful view towards the sea gives character to the premises and allows light to move through the space.
The outcome is a mixture of old and new furniture, Finnish carpentry, Finnish art and carefully selected tones and materials. Interesting details bring warmth to the modern, clear-lined interior.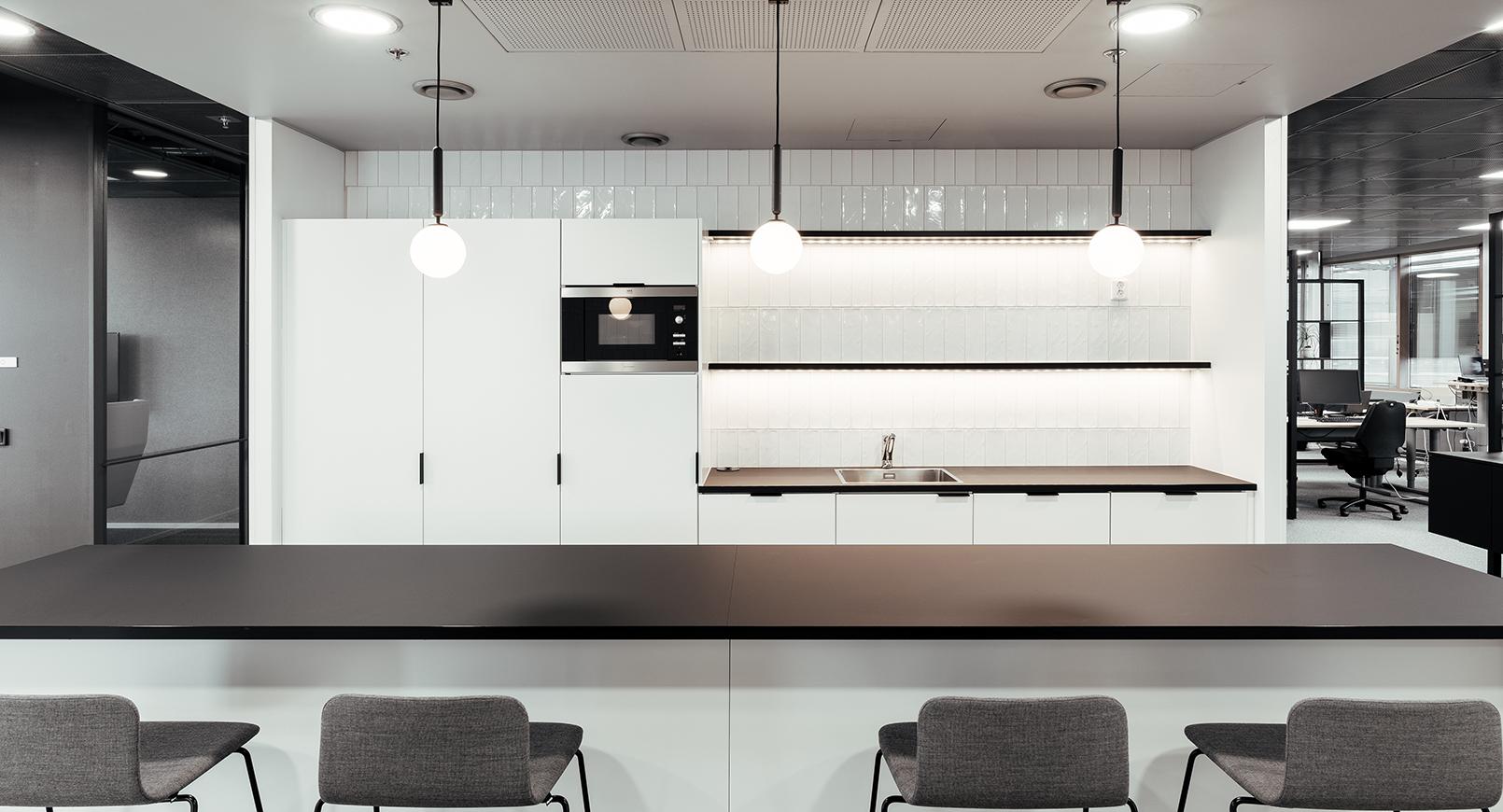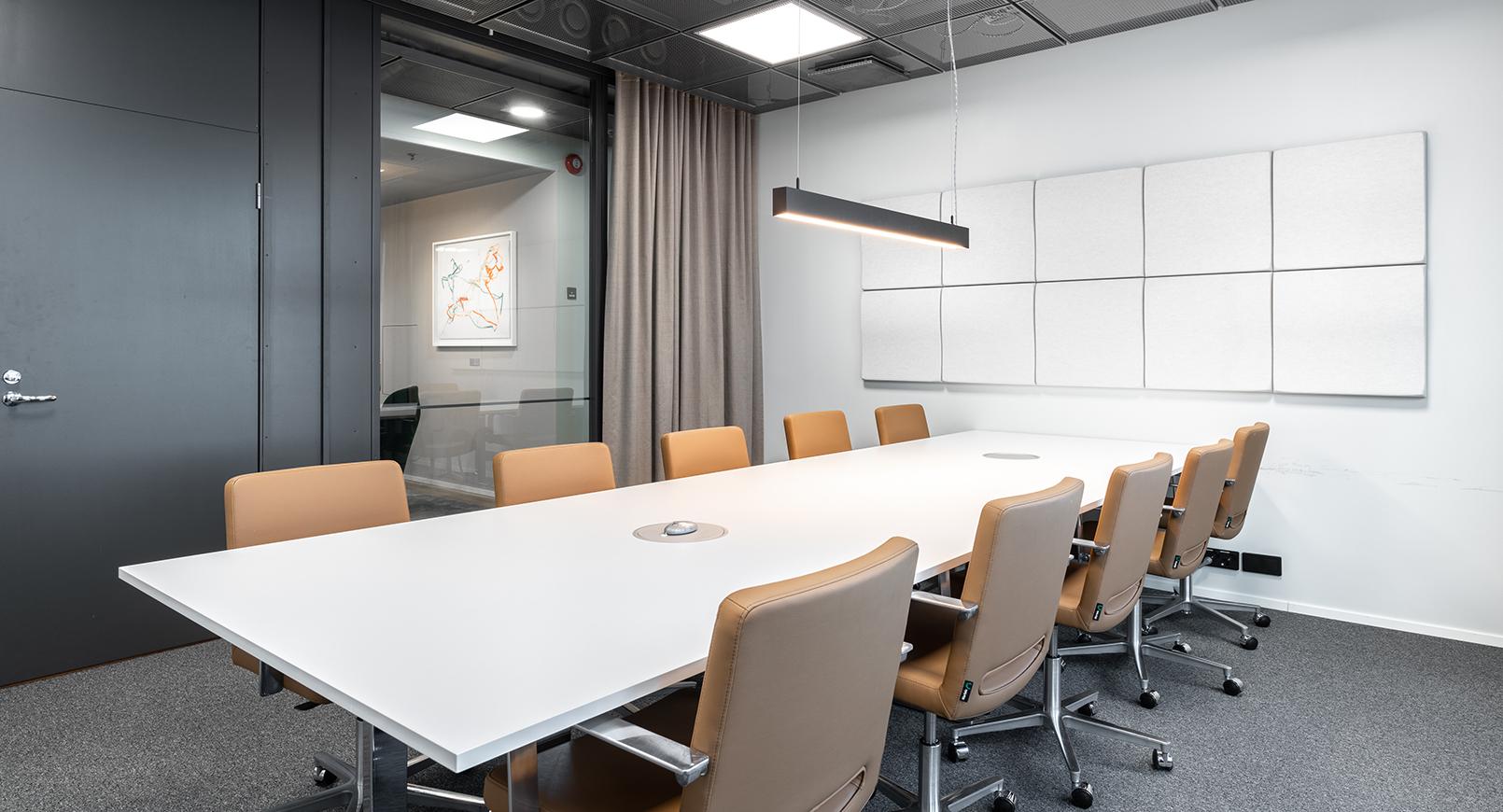 Final Outcome: Office Designed with Respect Tightened the Work Community
The final design reflects the brand image, supports working and eases everyday life of the personnel, thereby responding to the client's aspirations of a functioning activity based office. Special praise was given to the converging effect that the spatial design had on the working community.