Emphasis on Employees' Needs at the Best Workplace in Finland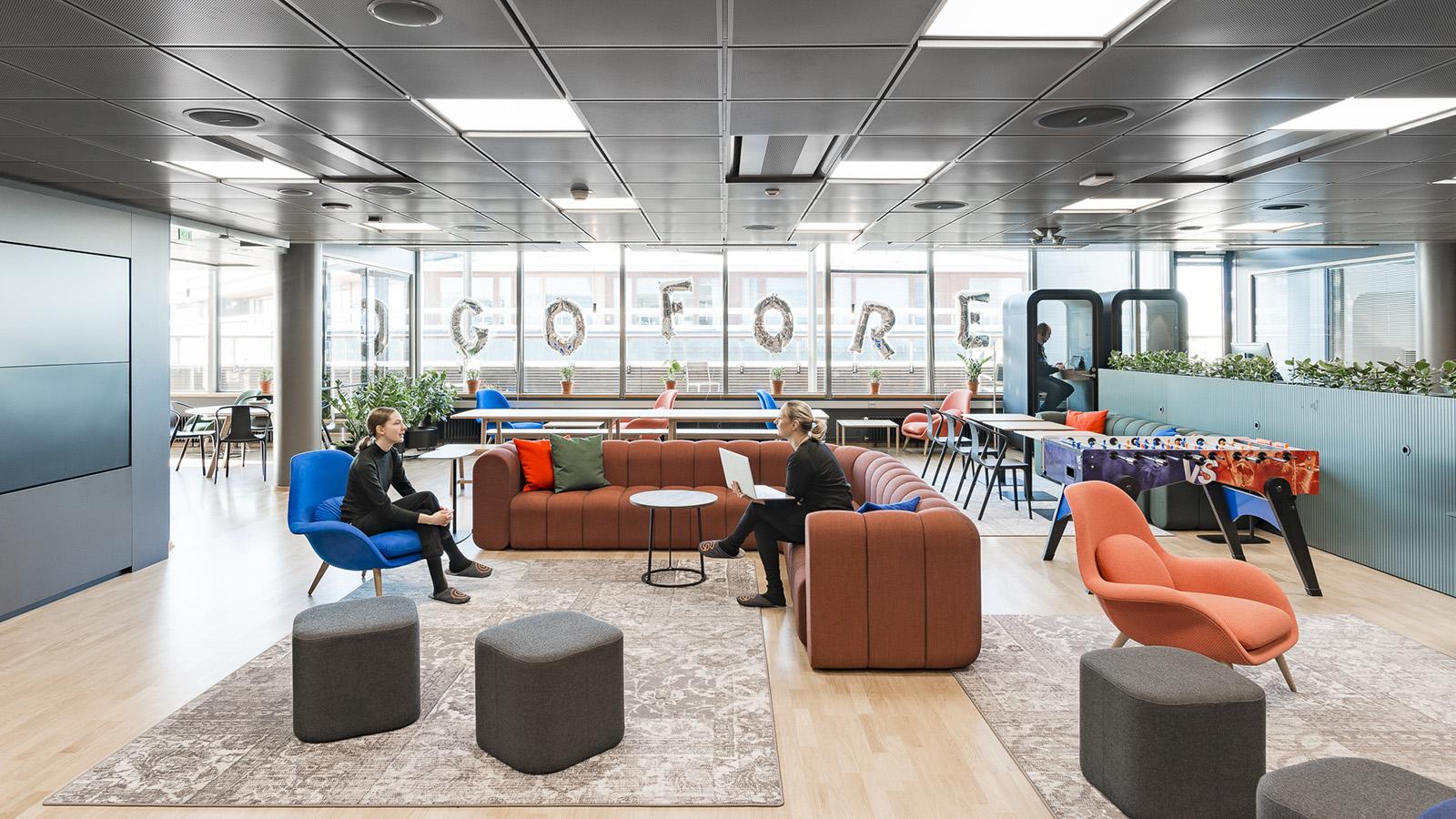 Starting Point
Gofore is a company specialised in digital services and development. Their goal is to be the driving force of digitalisation and simultaneously be the best workplace possible. It was chosen the best workplace in Finland and second best workplace in Europe in 2017. Hence, personnel were the priority in the workplace transformation. The working environment was to be as attractive and communal as possible, and genuinely support the staff's needs. Special attention was paid to ideation and co-work that are considered important working methods at Gofore. Company's international growth was taken into account in the design process too.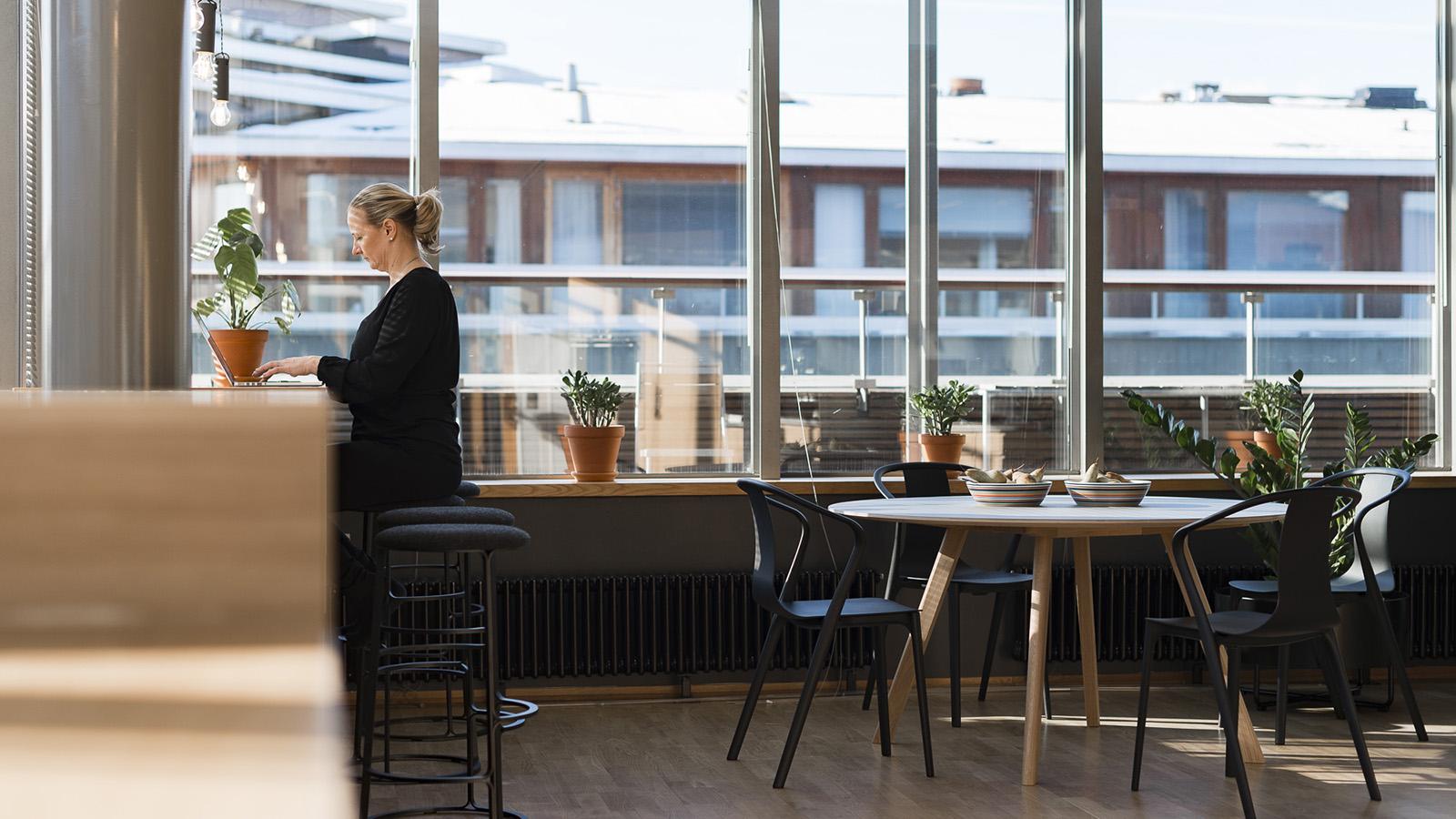 We Delivered
Gofore's Helsinki office was designed presentable but casual. It embodies the values of the company and serves as a representative business card for guests. The spatial concept carried the name "Gofore Garden" with keywords such as communality, greenery and colour. Mobile furniture and different types of seating allow flexibility in working and enable spontaneous brainstorming sessions. The multi-functional Cafe Gofore brings the staff together.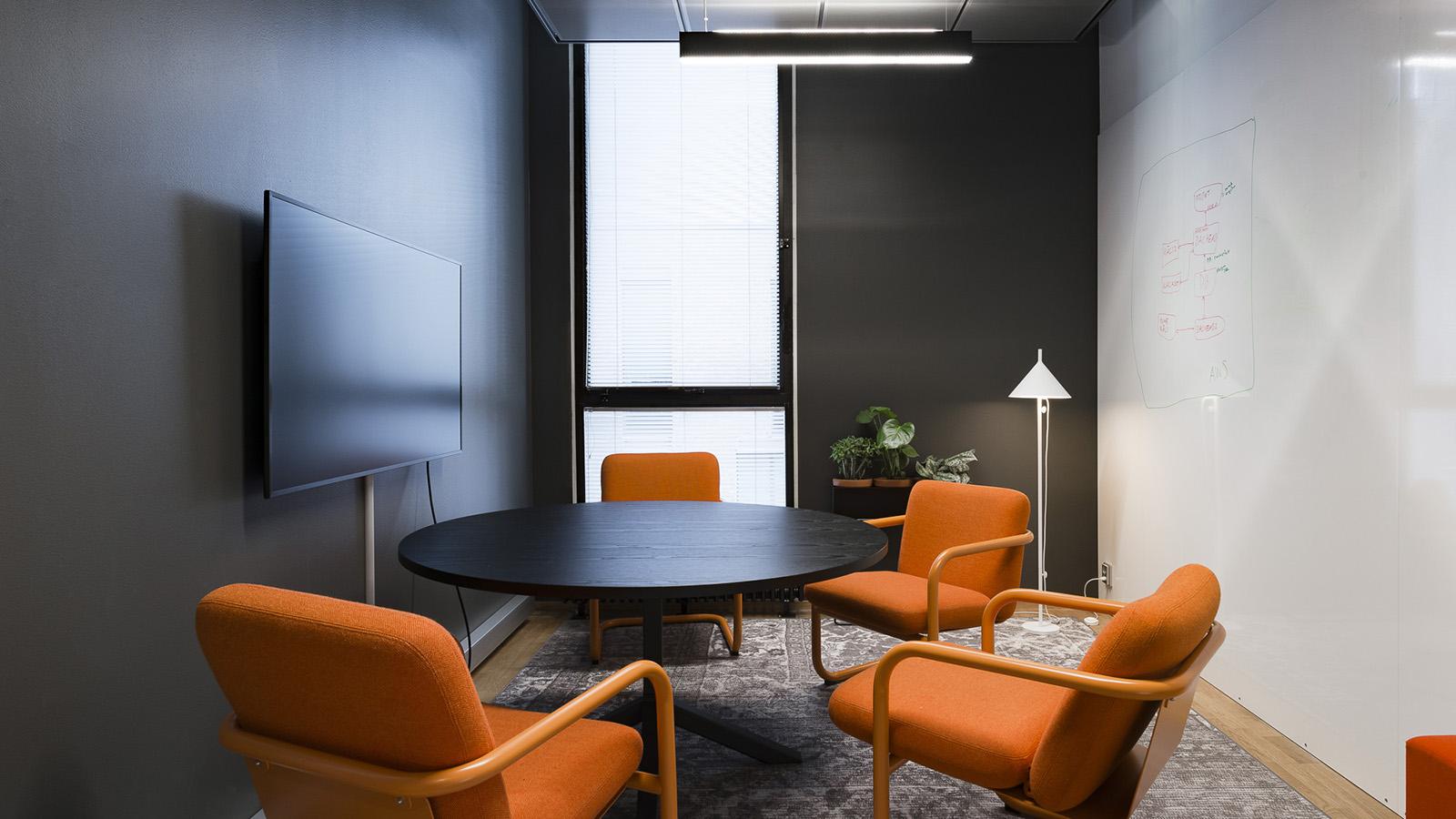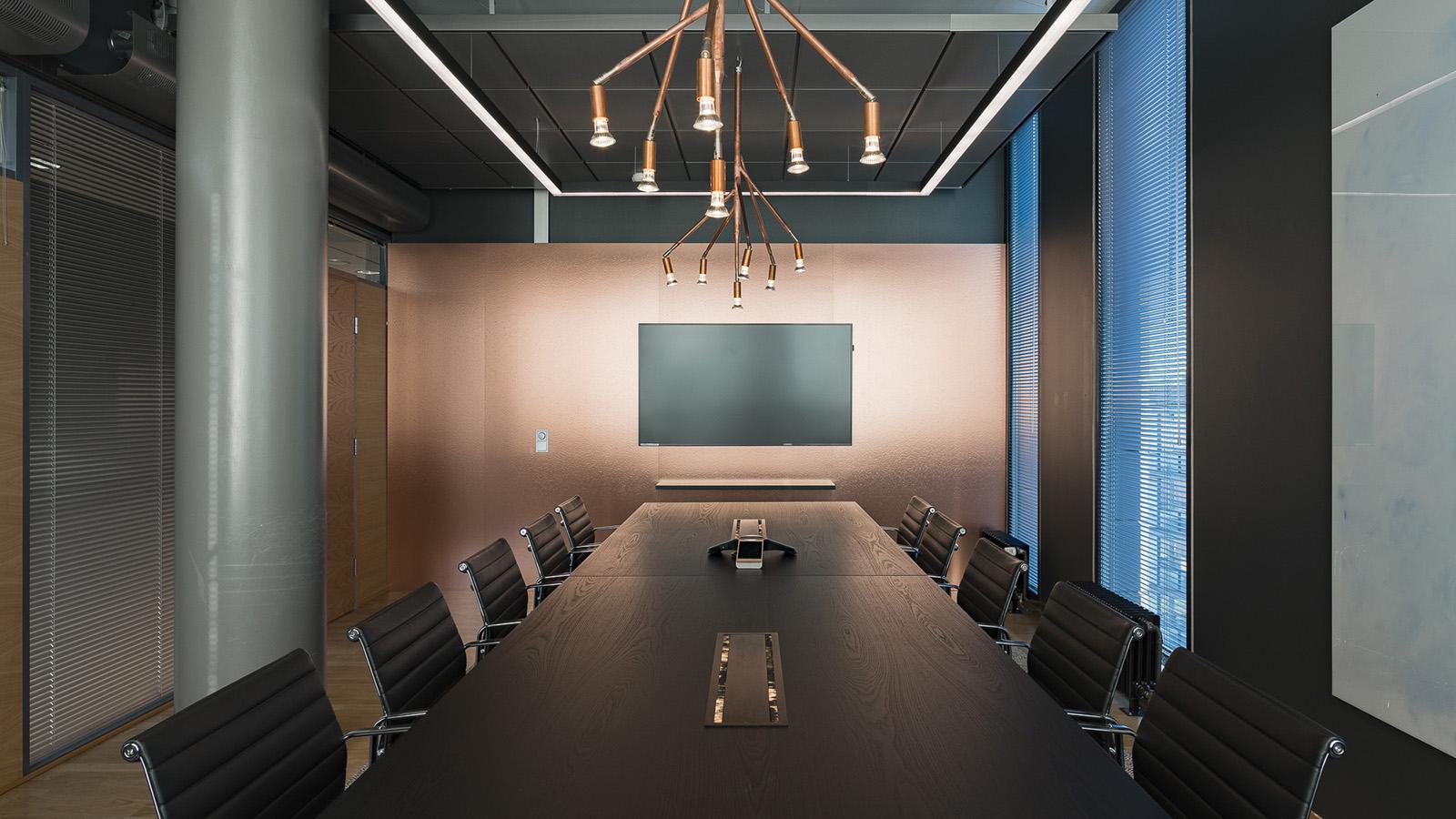 Final Outcome: Working Environment That Practices What It Preaches
As a result, Gofore got an office that reflects the characteristics of its working culture. Adaptable spaces support both working and employee interaction. Soft materials, fresh colours and customized, high-quality solutions strengthen the image of a caring company that aims high in everything it does.