Where Finnish Athletics is Proudly Promoted
Starting Point
The new premises for the Finnish Olympic Committee were to reflect the identity of all different organisations moving in, both visually and functionally. The wish was that the working environment would look like its users: energetic, dynamic and professional. The core activity – sport and athletics – wanted to be seen.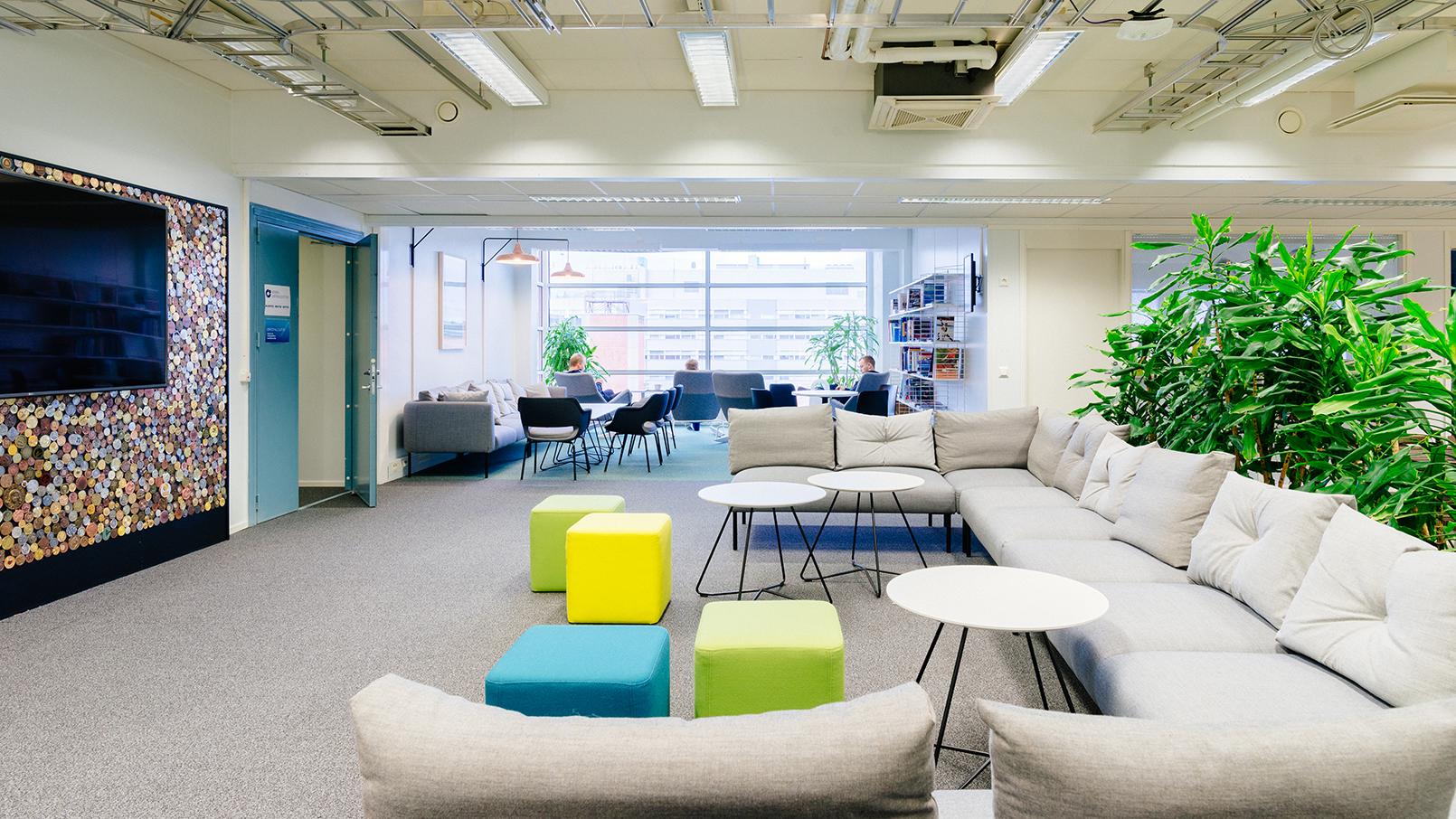 We Delivered
Design process was started together with the personnel. Space related functional needs and visual aspirations were identified in the workshops organised for the staff. Since tens of individual associations and organisations were to move in together, workshops were looking for building blocks that would represent all operators in a way that would support the community.
The space designed for the Olympic Committee encourages interaction and activity. As requested by the personnel, there is now diversity in working spaces, from quiet rooms to casual couch areas. The heart of the communal spaces is the kitchen and the surrounding lounge area that are furnished with seats made of old benches at the Olympic Stadium.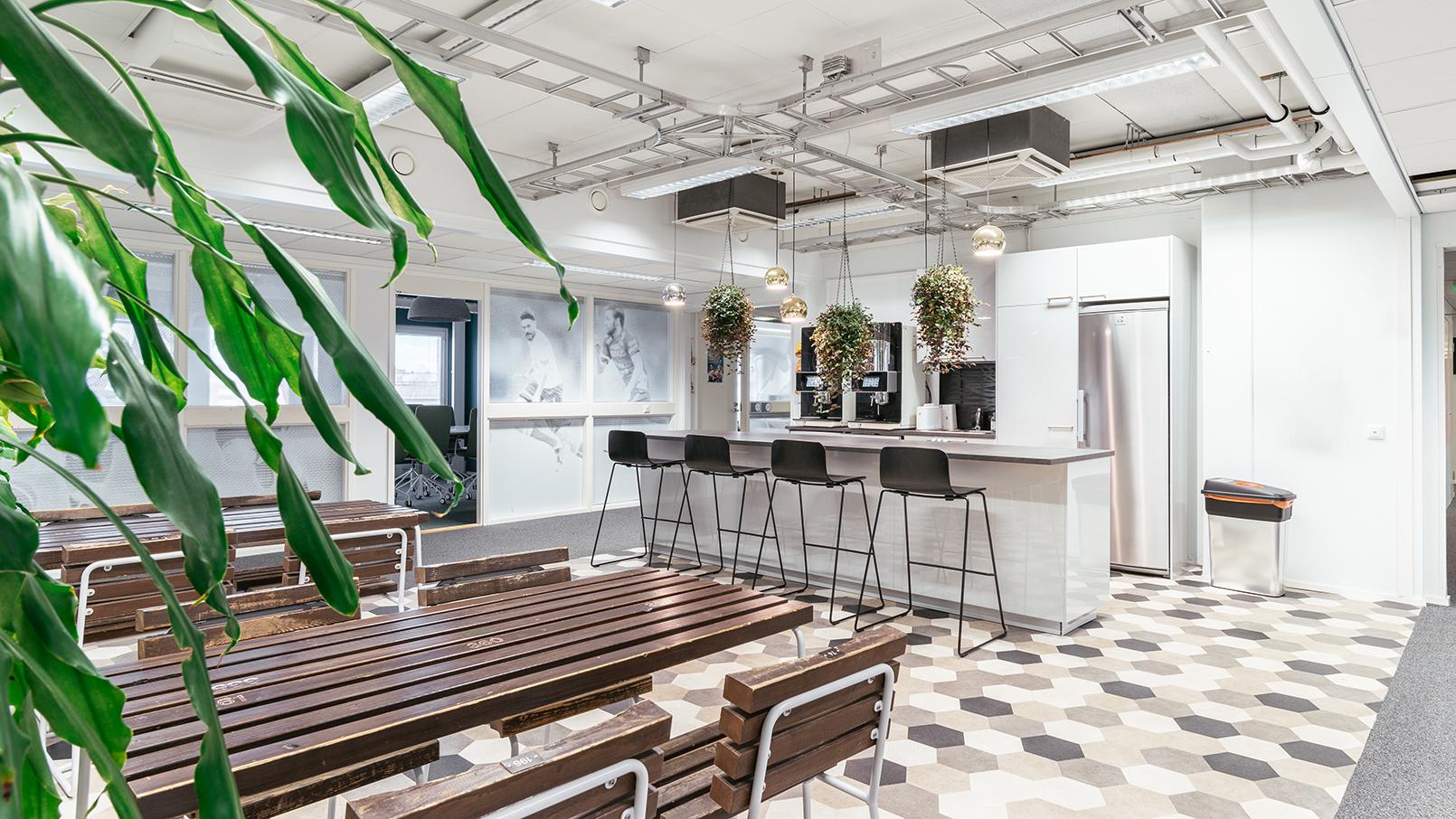 Fit balls can be used as seats in negotiation rooms named after Olympic cities. Gym rings in the communal spaces encourage people to stretch during the work day. Brand elements in the hallways tell about the users: a collage of sports equipment is made of donations from the associations, as well as a wall made of thousands of medals. The broad spectrum of different sports promoted by the Committee is visualised in the decals too.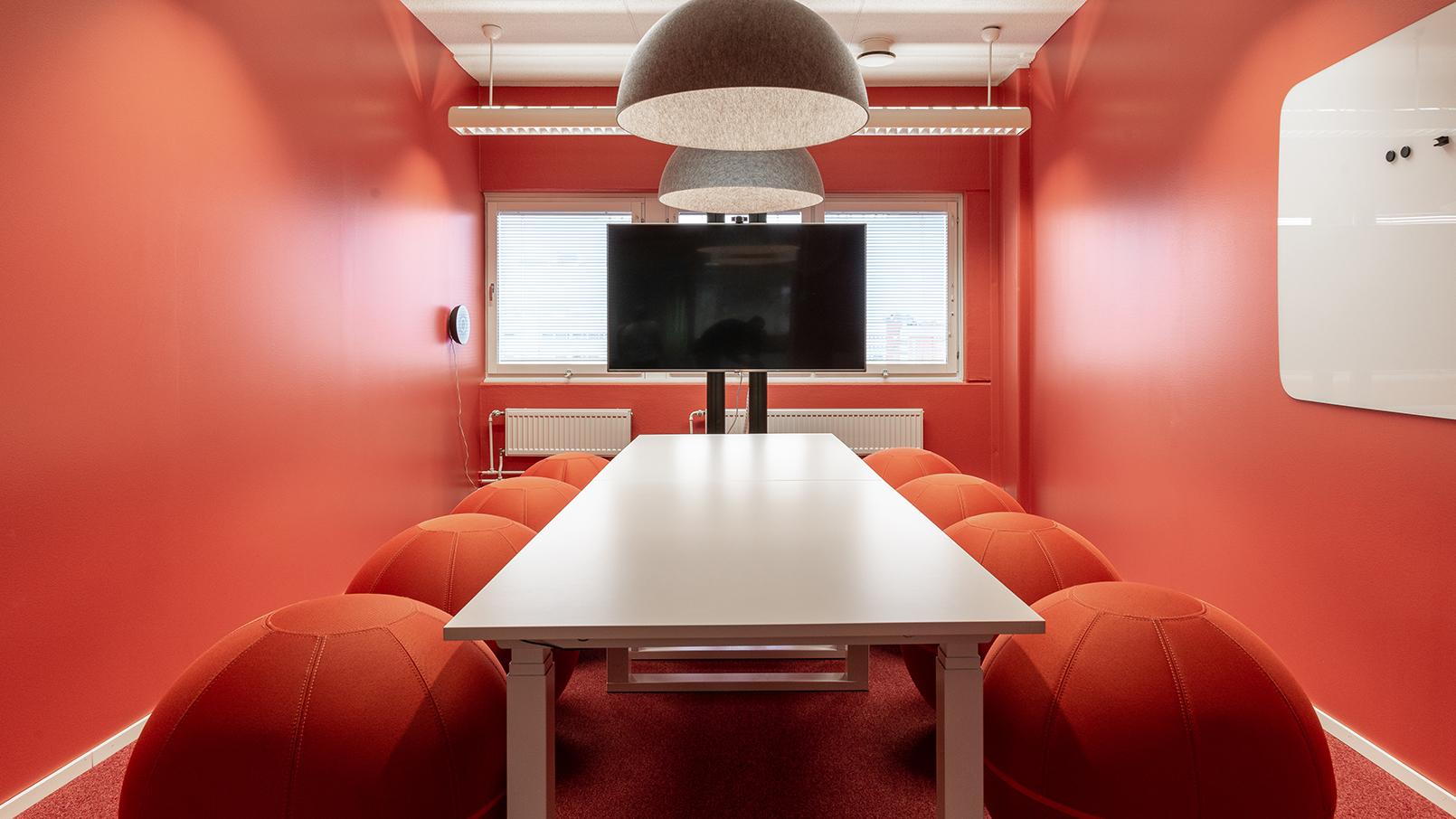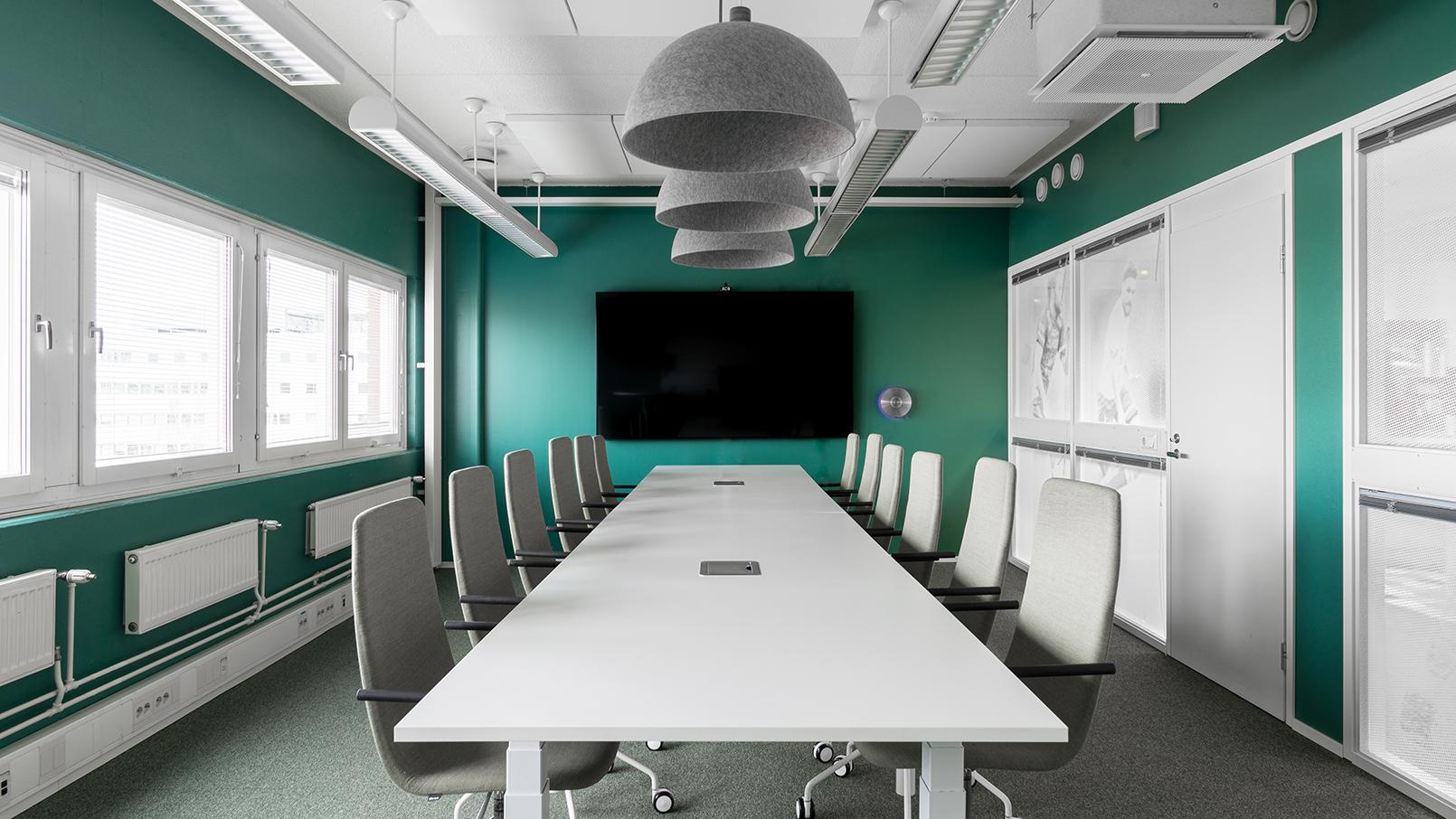 Final Outcome: Working Environment Inspiring Communality and Pride
The new space reflects its users' attitudes. Co-created, innovative and fun solutions made the staff feel proud of their work place. Employee experience improved thanks to the high-quality, community-friendly working environment.